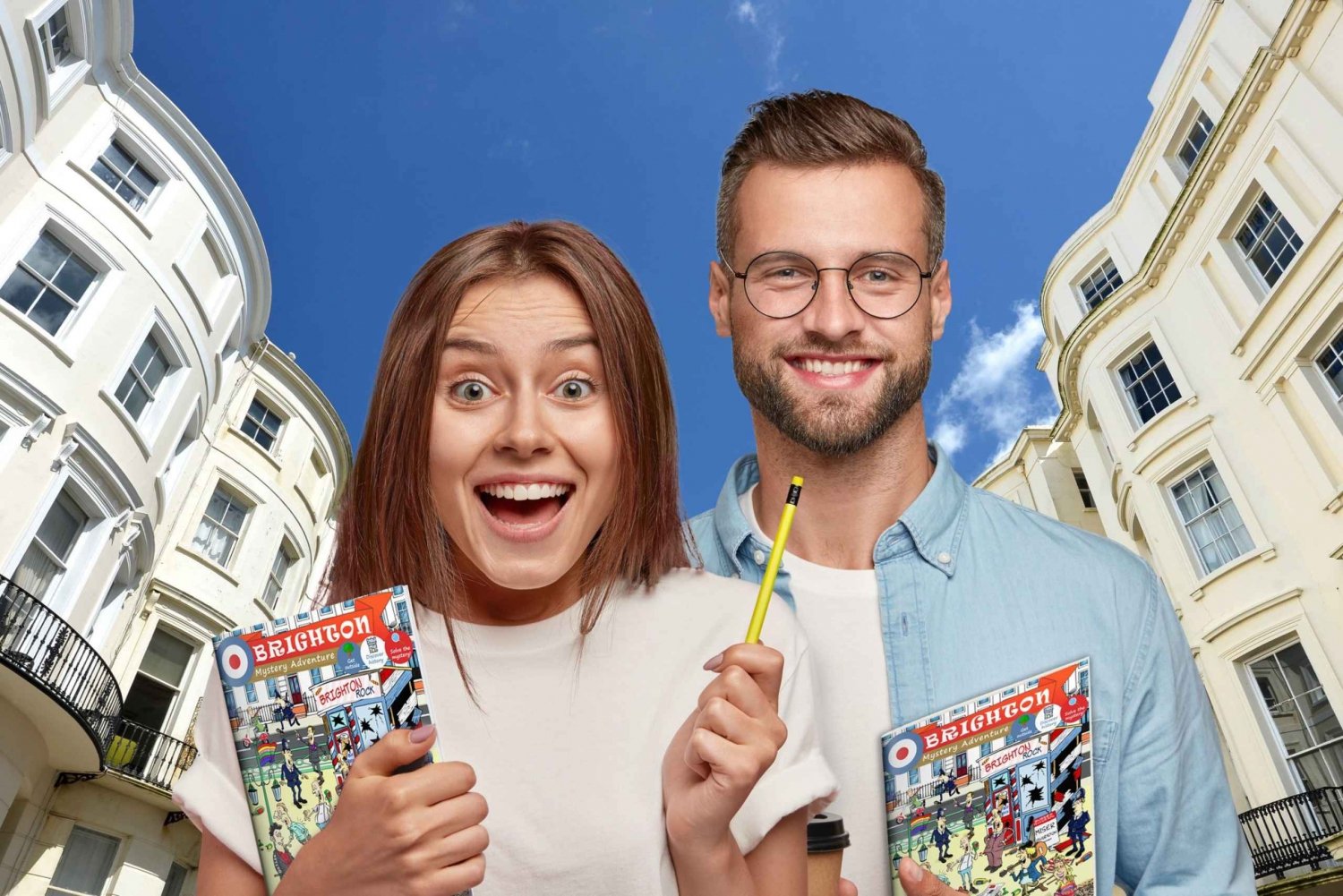 Event Details
Highlights
Solve the clues and unravel the mystery
Soak up amazing stories of Brighton's hidden history
Visit the city's most historic and atmospheric taverns
Get some fun outdoor exercise
Transport yourself back to the time of Brighton's Mods and Rockers
Description
The legendary Brighton mystery.. .. unsolved for 50 years.. Until now. Start your hunt to solve the mysterious tale of 'Who Smashed Brighton Rock' at a unique whiskey emporium, and set off on Mods & Rockers puzzle adventure through the city's historic streets. ✔️ Enjoy a one-of-a-kind adventure to treasure with your friends. ✔️ Combine your skills to crack the clues & unravel the epic tale. ✔️ Discover Brighton's amazing history & hidden gems! When the window of a Brighton sweetshop gets smashed in the famous Mods & Rockers riots.. ..police call it an accident. But a secret newspaper article holds the truth of the crime.. and it's up to you.. to find it! Was it an act of revenge? Nobody knew. But the villain left a trail of clues.. … and this is where you come in. The pages of your Mystery Guide™ take you on an exciting puzzle adventure through the heart of Brighton's historic lanes, as you follow the maps, unlock the clues, and unravel the epic tale. Your challenge is to track down hidden objects, decode symbols, and uncover hidden messages, as you eliminate suspects and gradually unpick the crime. And an exciting twist awaits… Make it to the end and you'll be struck by an amazing 'wow' moment when the case is solved and the villain is revealed before your eyes! Simply grab your Mystery Guide™, head to the start, and set off at a time that suits you Don't let the villain get away... Your time to start is now!
Includes
Self-guided tour 40-page activity booklet (containing story, clues, historical information, and maps)
Important Information
Please bring a pen with you, as you will need this to eliminate the suspects
One booklet will be issued for every two participants. For example, if there are three participants you will be issued with two activity books.
Easy cancellation
Cancel up to 24 hours in advance for a full refund