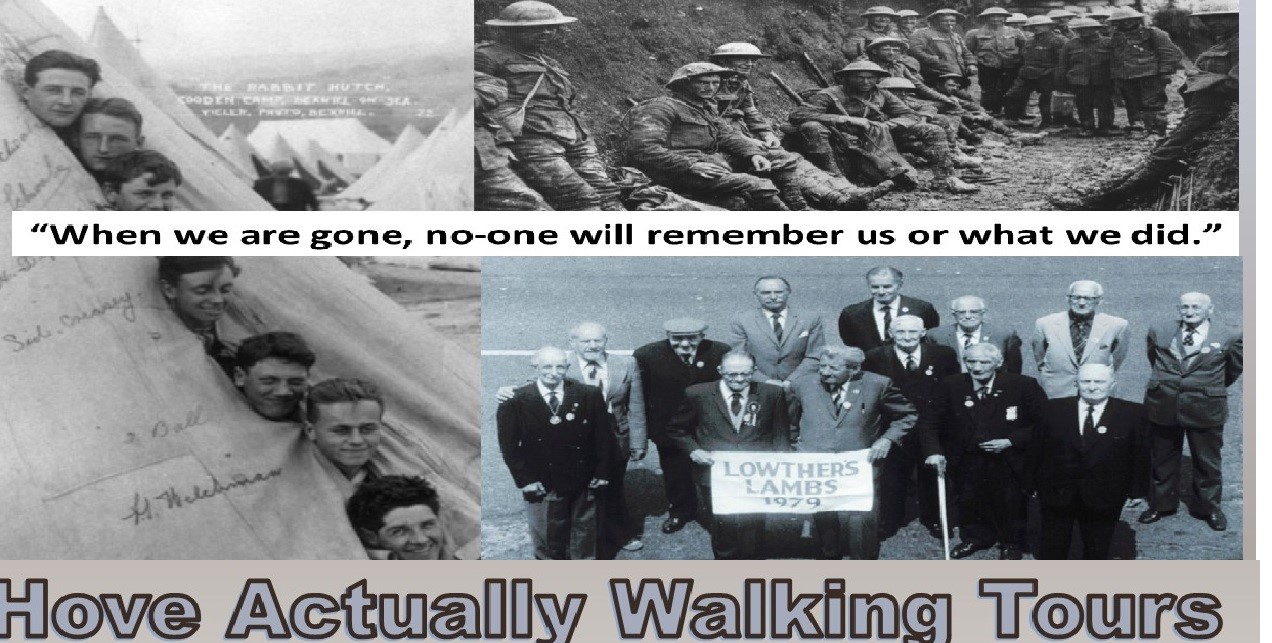 Poets Corner & The Great War
A guided historical walking tour in Hove.
Sat Nov 9th 2019 at 10:30 until 12:30
---
Brighton
,

Tours starts in School Road, Hove

,

Hove

,

Hove

Brighton
https://www.myguidebrighton.com/events/poets-corner-the-great-war
BOOK NOW
Event Details

Poet's Corner is a historical guided walking tour to honour the veterans from the First World War and the community they left behind. Barely a family or community across Great Britain escaped the First World War untouched by terrible loss. The Hove Roll of Honour lists 631 names - many came from 'Poets' Corner.'

Tour Historical Info:

Poets' Corner was unique in some ways: bordered by three military hospitals for injured soldiers, locals would have been confronted daily with the horrific consequences of war; home to footballers who fought with the Footballers' Battalions; what the poet W. H. Auden called "The greatest book about the first world war" was written less than a mile away; and, with a prisoner of war camp around the corner, it was a common sight to see German soldiers marching to work at bayonet point. But, in other ways, it provides a microcosm of the tragedy that was happening all over Sussex and the rest of the country. Its soldiers fought in all branches of the armed forces and are buried in the fields of Flanders and as far away as Macedonia, Palestine, Mesopotamia, Egypt and the North Atlantic.
Reading the words of a veteran, "When we are gone, no-one will remember us or what we did," moved me to write an historical guided walking tour to honour these men and the community they left behind.

The tour conveys the pride, bravery and enthusiasm as well as the horror and sadness. It tells the story of these men (and a few women); the recruitment and propaganda in the area; the history of the area and its buildings; includes poetry and art; the impact on the local community; conscientious objectors; horses; the Defence of the Realm Act; Jelly Babies and daylight-saving.

Tour Location:
The tour starts outside the West Hove Junior School entrance gate (School Road, Hove, BN3 5JA). The tour lasts approx. 2 hours, weaving through the streets of Poets' Corner for a mile and a half, ending up outside the Methodist Church, Portland Road (Hove, BN3 5DR). It is a gentle walk, stopping every few minutes. The pavements are narrow with some obstructions and there are no dropped curbs at some crossings.
Booking is essential — email: hoveactuallywalks@gmail.com to reserve a place.
Cost: £10 (£8 concession – children, students & low-waged) to be paid on the day.