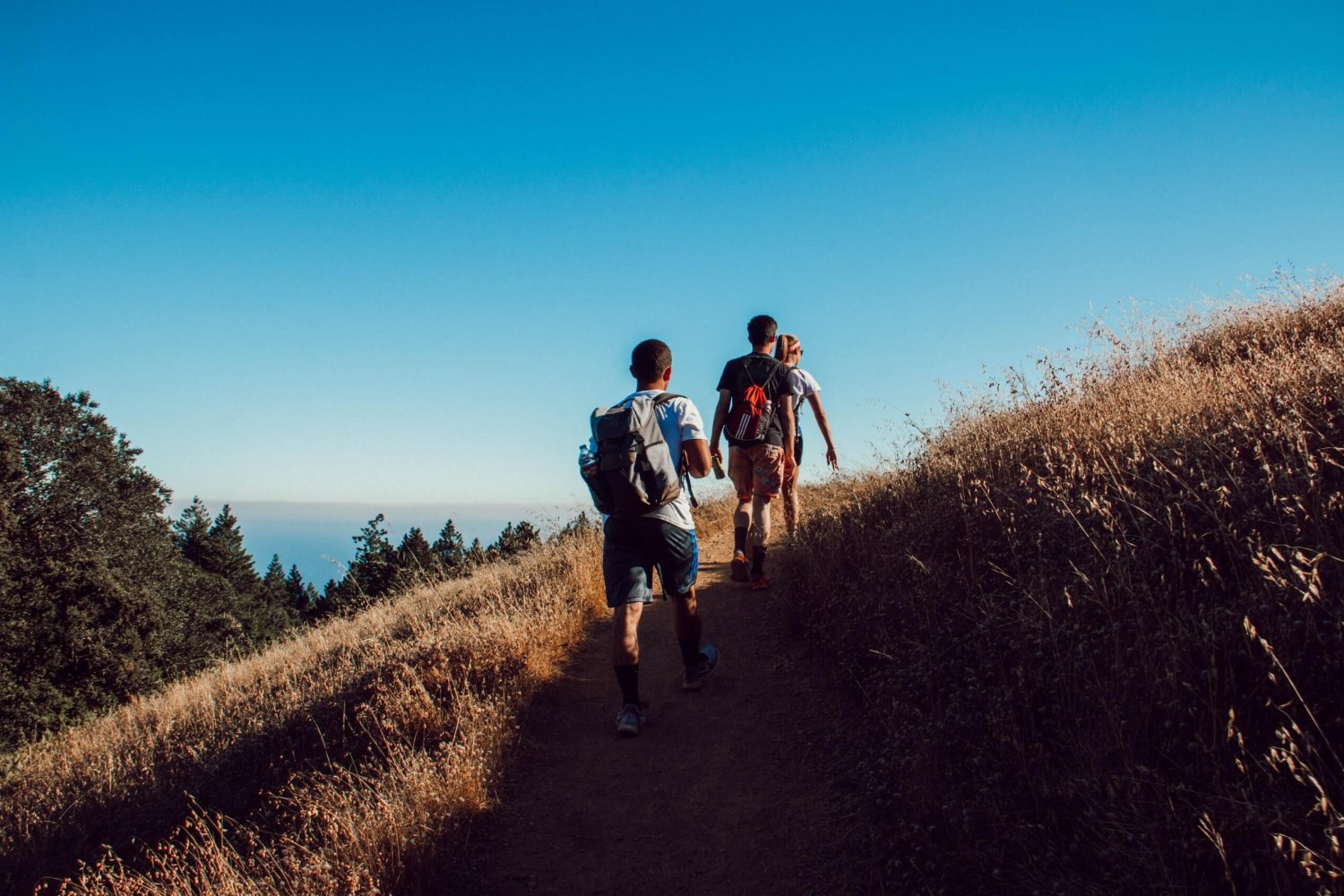 Top Walking Routes in Sussex
Sports
Discover some of the best Sussex Hiking Routes
Whether you're planning to visit Sussex for a hiking trip or are just in the area and would like a relaxing walk, there are plenty of fantastic locations here in Sussex. It can be argued that Sussex has some of the top hikes in the entire country. Therefore this article it's going to describe some of the most iconic hiking routes in the region.

The Monarch's Way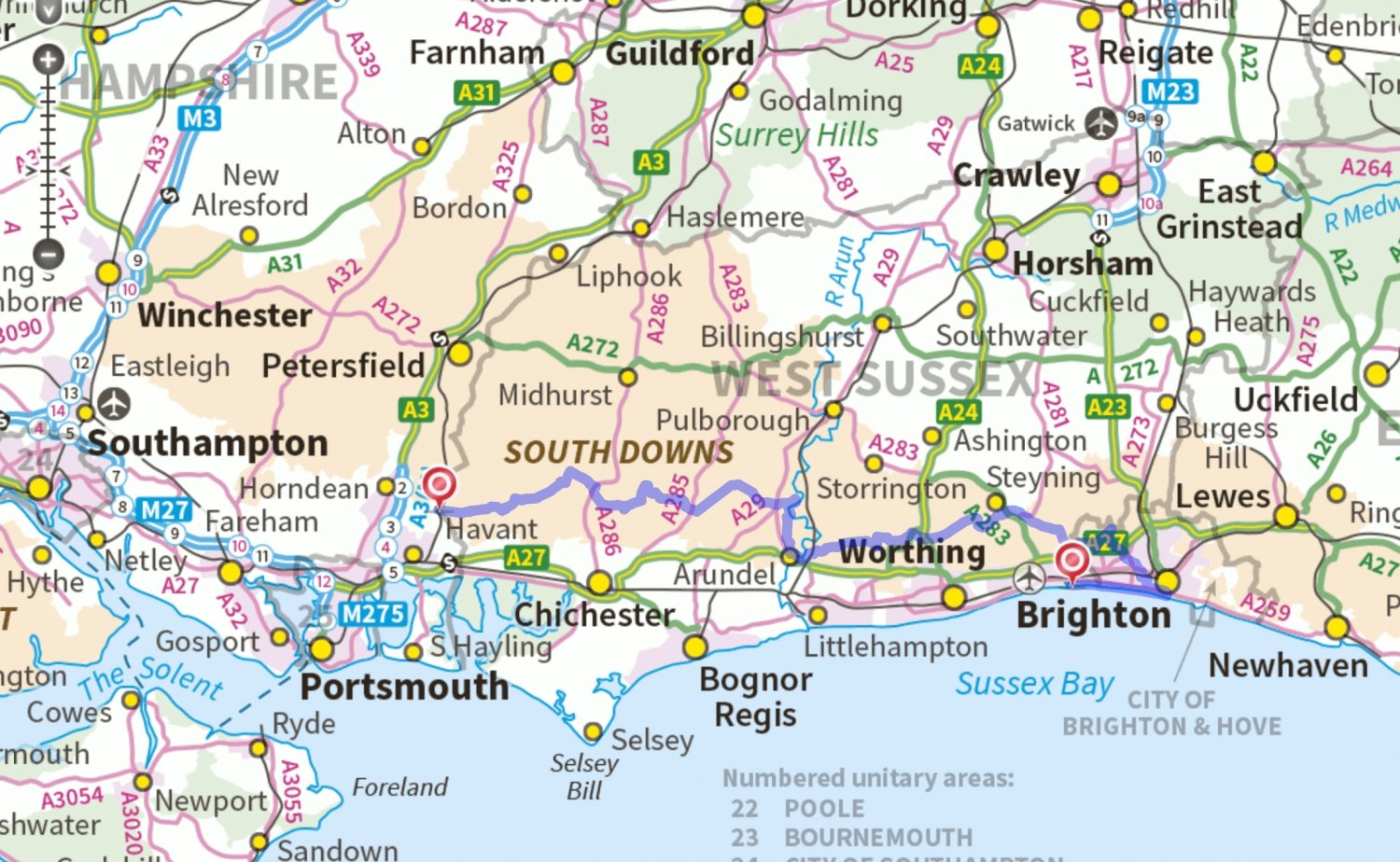 Photo: The Monarch's Way
The Monarch's Way is one of the longest English hiking trails at a whopping 615 miles. It follows the path that was taken by Prince Charles II when he fled to France during his defeat at the Battle of Worcester in 1651 during the English Civil War. It's an excellent path that showcases some of Britain's most beautiful natural sights. It's also a hiking route that can be broken into sections to make it more manageable.
Slindon Estate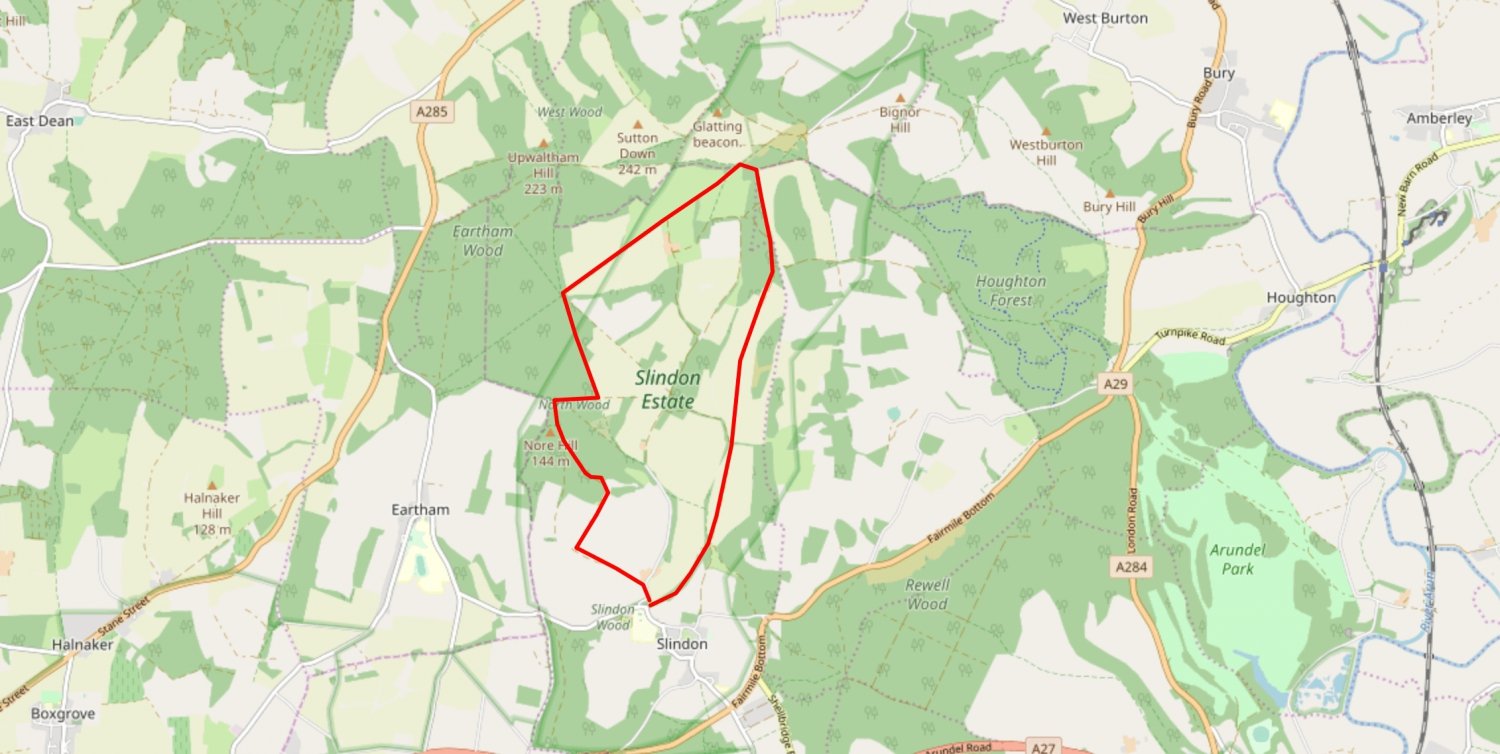 Photo: Slindon Estate
Slindon Estate is a trail that passes through woodland, hedgerow, wildlife and plenty of farmland. It's a popular route that begins at Slindon and goes up to Nore Hill Folly. It's a route that is perfect for all-weather and seasons, but we do recommend going during the spring when the flowers are in full bloom.

Serpent Trail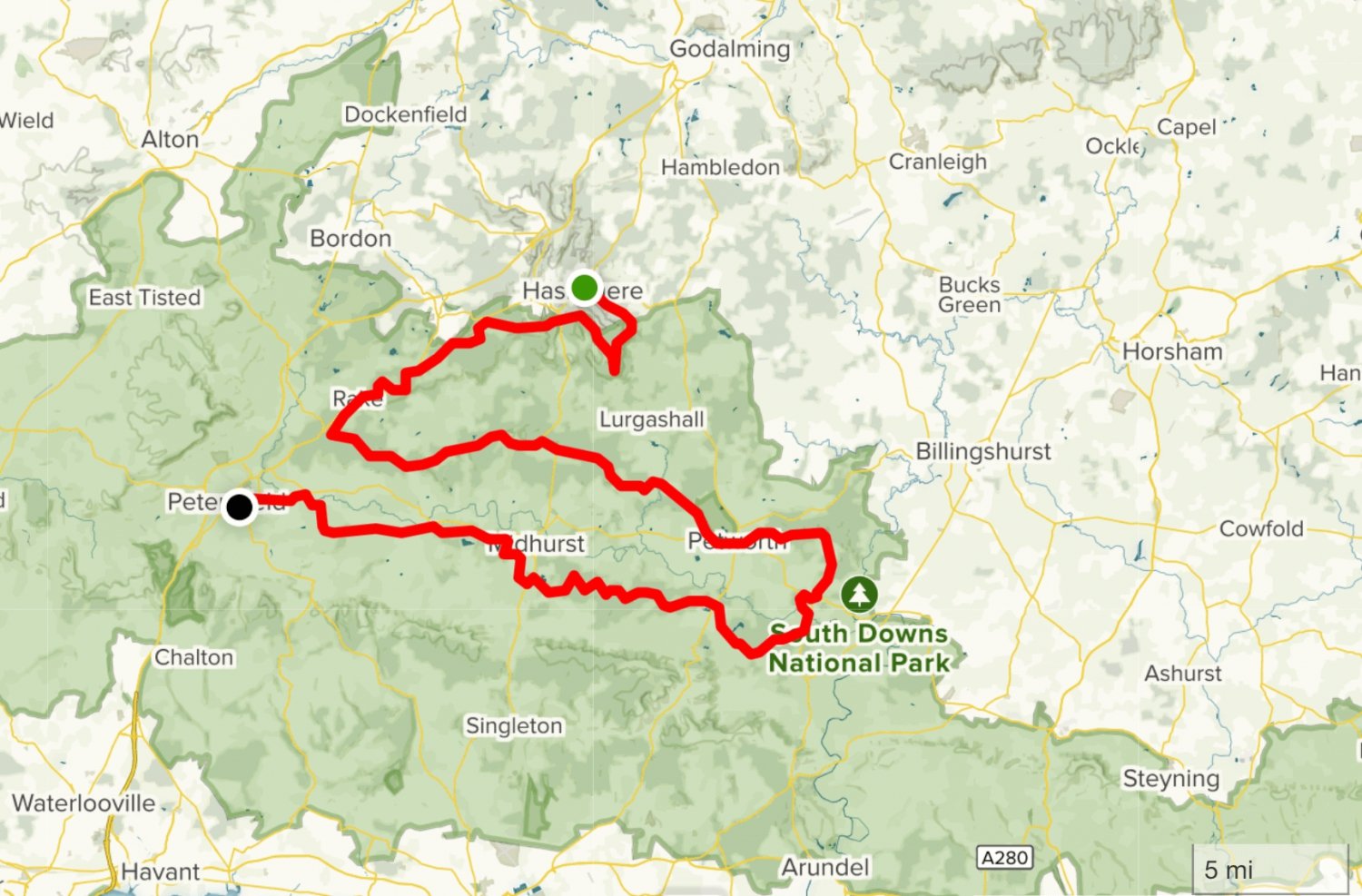 Photo: Serpent Trail
This 64-mile walk starts from Haslemere and ends in Petersfield. It travels through beautiful greensand hills in Sussex and winds around much like a bent shape, hence the name. However, its name is derived from the route passing through the habitat of all three essential snake species that are in Britain. There's plenty of information regarding the individual sections should you wish to tackle this trail at your own pace.

Vanguard Way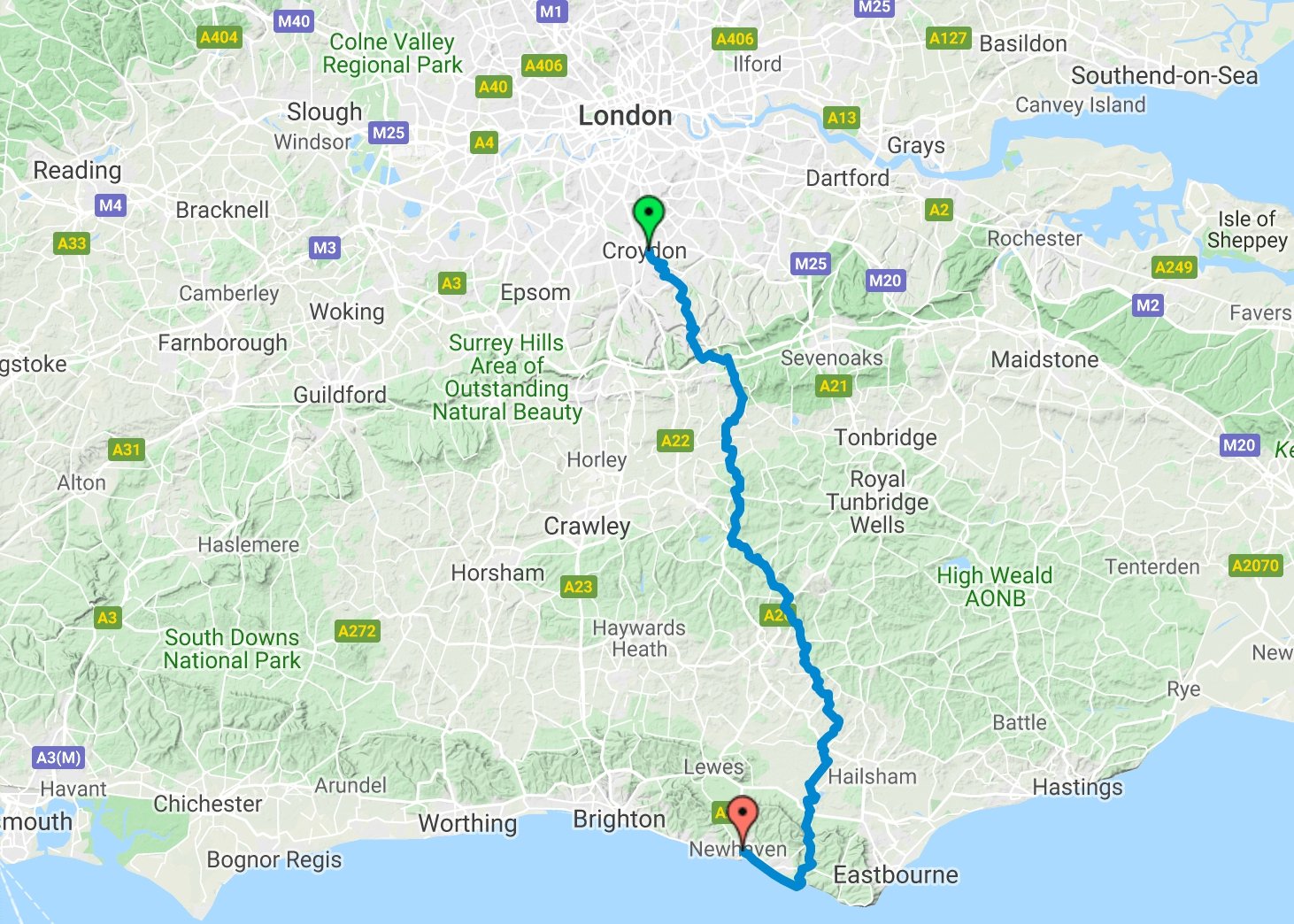 Photo: Vanguard Way
A 66-mile route travels across suburbs, the coast and the outskirts of Croydon to Newhaven. It features some breathtaking countryside scenery such as Alfriston and takes you through beautiful valleys with outstanding views.

The South Downs Way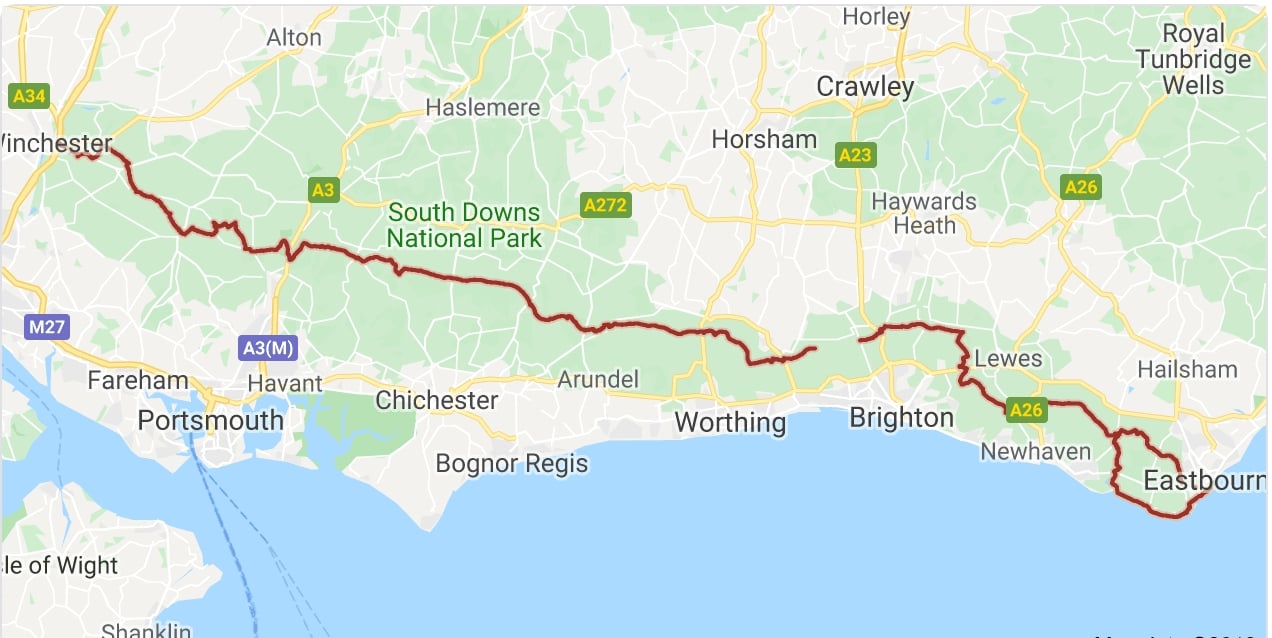 Photo: The South Downs Way
A popular hiking trail that travels down the old driveways and routes which follow the ridges of South Downs. It's an immersive route that takes you across the countryside and is an impressive 100-mile long national trail. It's quite a challenge if you walk the entire distance, but it's just as enjoyable in sections if you want to take it easy.

Sussex Border Path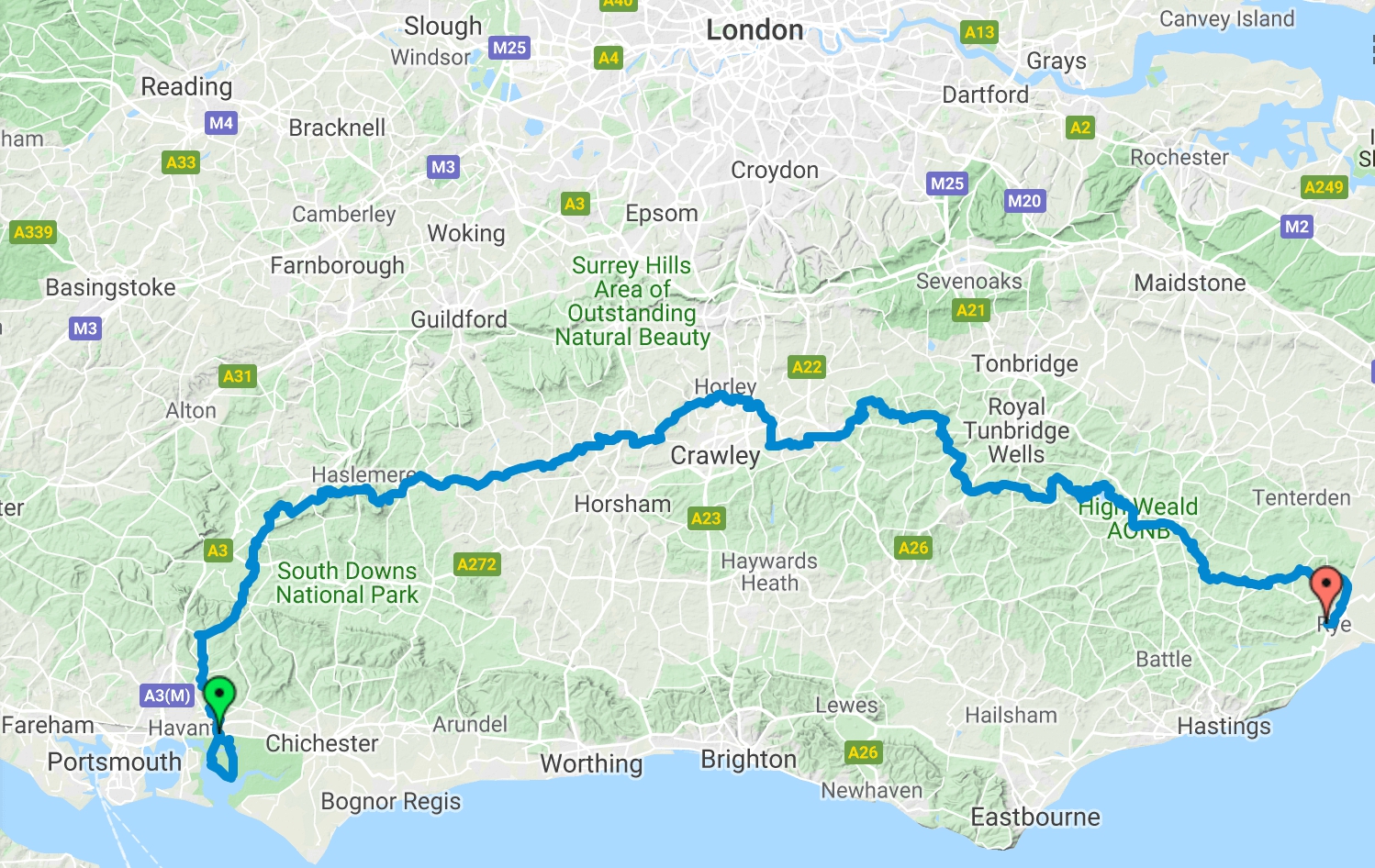 Photo: The Sussex Border
The Sussex Border Path even has its dedicated website where you can find excellent descriptions and photographs of this relaxing walk. The route itself is nearly 150 miles long and goes from Thorney Island to Rye. Multiple sections make for a fun and peaceful walking journey, and it comes highly recommended as a top hiking route.