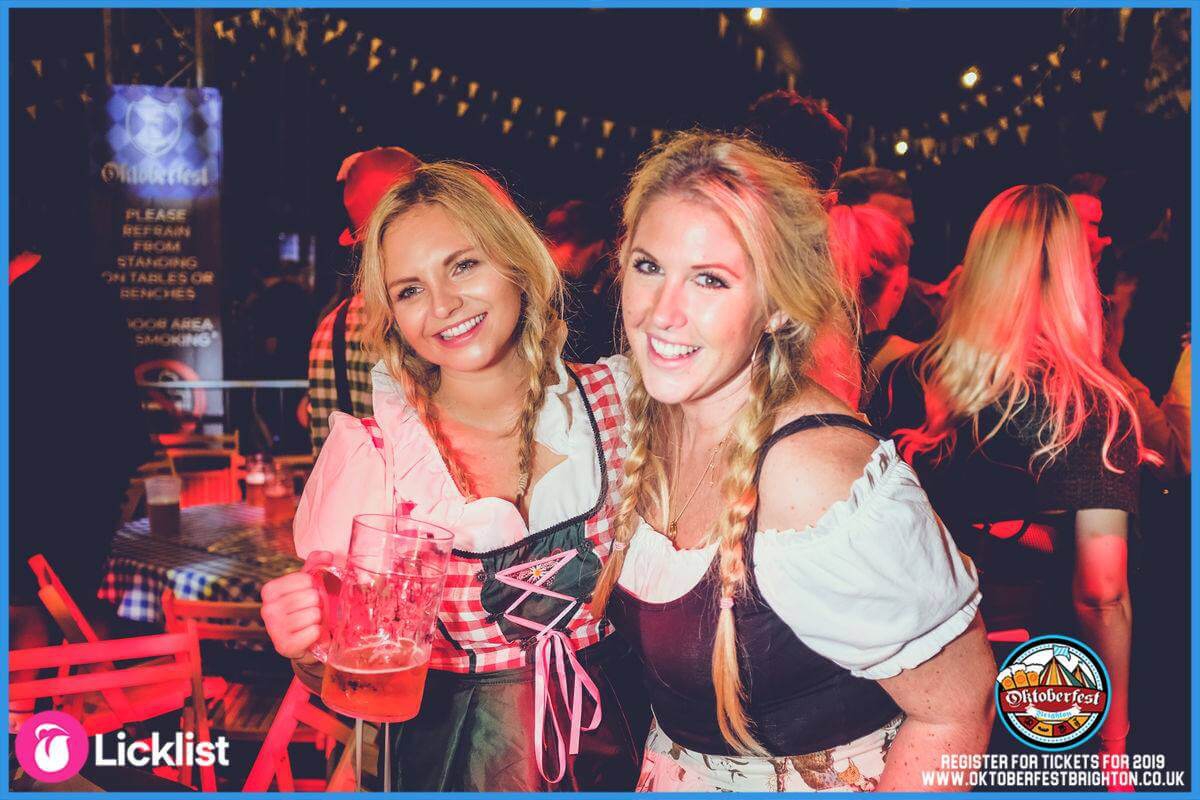 Oktoberfest 2019
Oktoberfest is back in Brighton at The Level
Thu Oct 10th 2019 to Sat Oct 12th 2019 at 12:00 until 17:00
---
Brighton
Brighton
https://www.myguidebrighton.com/events/oktoberfest-2019
BOOK NOW
Event Details
Oktoberfest is back in Brighton at The Level with live Oompah bands, live entertainment, traditional finest German beer and food. Find out more!

What is Oktoberfest?
Oktoberfest is the world's biggest beer festival. The festival initially takes place in Munich, Germany from mid-September and it lasts 18 days. It began in 1810 to celebrate the marriage of Prince Ludwig to Princesses Therese of Sace-Hildburghausen. The celebration had a big success that the royal newlyweds wanted to repeat it every year. Therefore Oktoberfest has been celebrated in Munich every autumn since then.
During the festival located in the giant tent plays Bavarian music in the afternoon following by more modern pop music and live bands in the evening.
The event attracts millions of international followers every year. Munich this year will welcome around 5.9 million people. The rest of the cities in the world will host Oktoberfest style celebrations based on the Munich event.
When is Oktoberfest 2019 in Brighton?
Thursday evening 10 October 6 pm – 11 pm
Friday evening 11 October 6 pm -11 pm
Saturday afternoon 12 October 12 pm – 5 pm
Saturday evening October 12 October 6 pm – 11 pm
Ticket Types

All tickets include entry to the Oktoberfest event, stage, bar, entertainment and outdoor Bavarian food area.
Standing tickets
Standard entry to Oktoberfest with access to the bar area. You can enjoy the sights and sound of Oktoberfest.
Price for early bird ticket starts from £5.
Seating tickets
Entry to the unreserved seating area on the traditional bench seating, where you can meet new people, enjoy your beer and soak up the Oktoberfest atmosphere. It includes one complimentary pint of beer.
Price for Thursday evening ticket is £12 and for Friday and Saturday is £22.
A VIP ticket for ten people
Entry for ten guests with own reserved table. It includes priority entry, a VIP reserved table, one complimentary beer and food voucher per person.
Price for a VIP ticket for Thursday is £29.50 and for Friday and Saturday is £39.50.