Chichester
Chichester Local Guide
Discover Chichester with My Guide Brighton, explore many places to visit and things to do.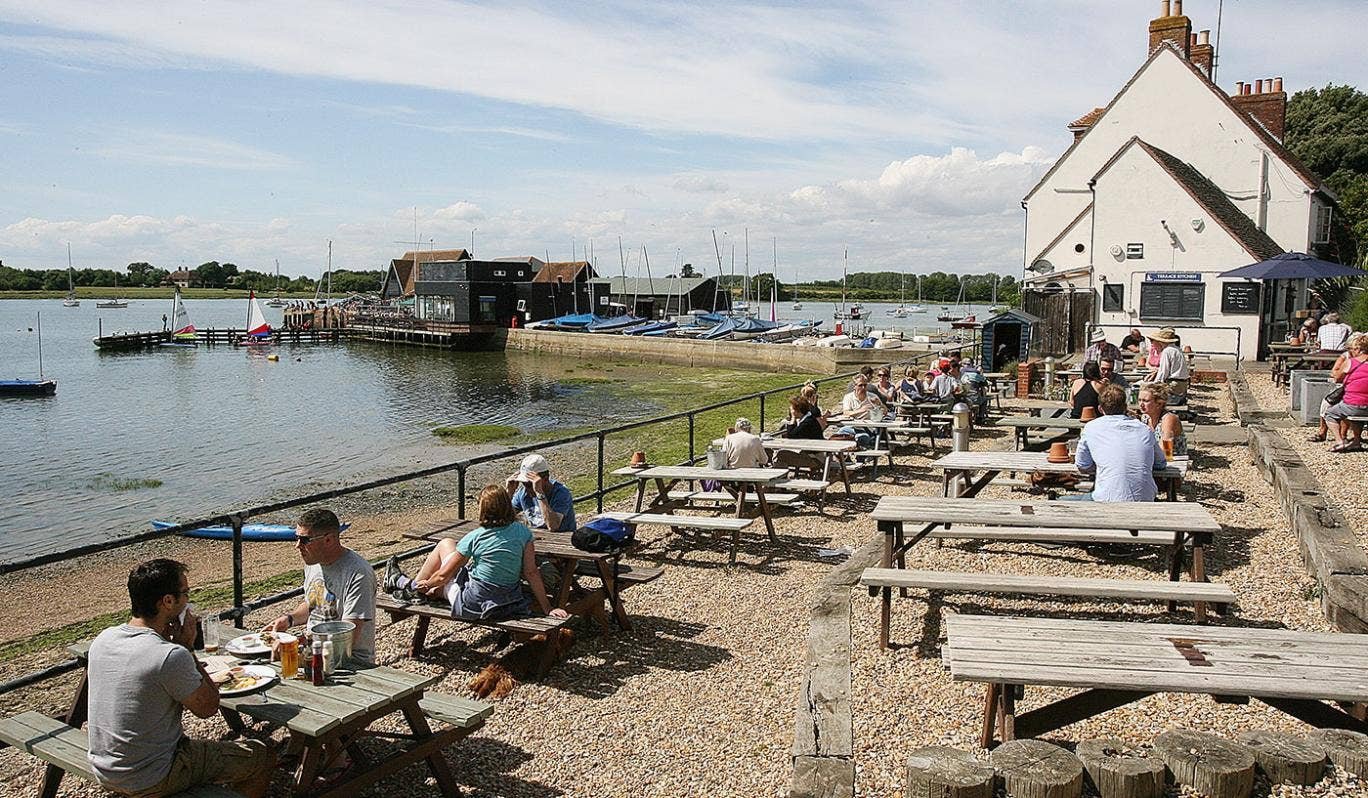 Image sourced from: homesandproperty.co.uk/
Where is Chichester
Chichester is located in West Sussex, nearby Bognor Regis, Selsey and East Wittering. The town is 75 miles southwest of London on the A27 coast road.
How to get to Chichester
By train
Frequent coastal trains operate from Brighton and Portsmouth to Chichester. From London, you can get a direct train from London Victoria.
Trains to Chichester

| | | |
| --- | --- | --- |
| Destination | Time | Frequency |
| Brighton | 50 - 60 minutes | Every 30 minutes |
| Portsmouth | 30 - 37 minutes | Every 15 minutes |
| Worthing | 30 minutes | Every 30 minutes |
| East Croydon | 1 hour 15 minutes | Every 30 minutes |
| London Victoria | 1 hour 32 minutes | Every 30 minutes |

By Car
Chichester can be easily reached via the M27 and A27 coast road which is a good connection for Hampshire, Sussex and Kent. If you're travelling from London and mid-Sussex to Chichester, the best routes are via A29, A24 and A3. If you're visiting from the west, you can get to Chichester via the M25.
By Bus
If you're travelling from Brighton to Chichester by bus, the best bus connections are with Stagecoach Coastliner, Stagecoach. Regular services operate from London Victoria Coach Station.
Living in Chichester
People living in Chichester enjoy café culture, beautiful parks to live in, lots of charming shops and a great theatre. Chichester is a popular destination for those who are looking for a second home. Bishop's Palace Gardens are located next to Chichester Cathedral, perfect for a relaxing stroll, just a few minutes from the busy city centre. The impeccably kept gardens have a selection of unusual trees and shrubs throughout. Chichester has two stunning beaches West Wittering Beach and Pagham Beach.
West Wittering Beach
is a large and sandy beach situated close to Chichester Harbour. The beach holds the Blue Flag Award for safety and cleanliness. It has lifeguards during the summer.
The second closest beach is
Pagham Beach
– a shingle beach, located just to the west of Bognor Regis. The beach is popular by walkers, swimmers, windsurfers and it's famous for yachting. Pagham beach has a nature reserve located just to the east of the beach, perfect for bird watching. The facilities include café and restaurant.
Things to do in Chichester
Culture
Chichester Festival Theatre attracts high quality touring acts and new exciting works. The theatre organises many workshops for schools and community projects for adults to get involved in.
The Novium Theatre – includes the remains of Chichester's Roman bath house.
Pallant House Gallery – a museum of modern art with exhibitions of contemporary British Arts from 1900 to present.
Goodwood
Goodwood brings together a marvellous range of sporting activities. The activities are ranging from motor racing, horseracing, flying and shooting. The venue attracts millions of visitors per year with its flagship events including Festival of Speed, Qatar Goodwood Festival and The Goodwood Revival. Goodwood estate has 12,000 acres of land provide the most luxurious experience with its own hotel, a private members clubhouse, a private Aerodrome, a historic Motor Circuit, a racecourse with the views of the Sussex Downs and the Kennels golf courses.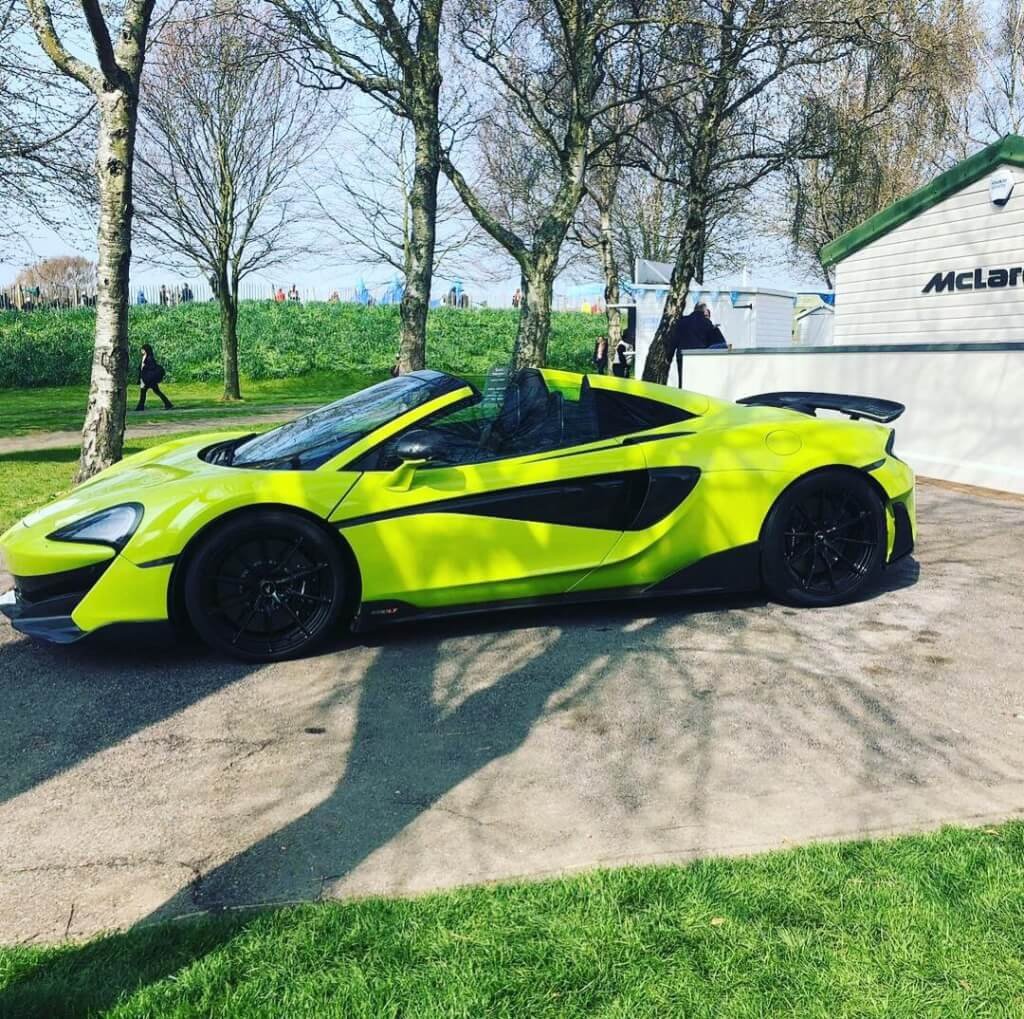 Activities
Westgate Leisure Centre offers facilities for relaxation, fitness and fun with the best customer service. The gym is using the latest fitness technology, including resistance and cardio-vascular machines. You can adjust the device to any work out programme, while enjoy watching your favourite tv programme, sport event or listen to music.
If you would like to relax in spas or get hot in steam rooms or saunas, you would enjoy the health suite. The leisure centre also provides two swimming pools, sports hall, fitness classes, squash park, skate park and café.
Kingley Vale Nature Reserve is one of the most beautiful attractions in Chichester. The reserve is 160 hectares long of the ancient yew forest. It's a heaven for wildlife, including green woodpeckers, deer, buzzards, stoats, red kites and brimstone. When you climb to the top of Kingley Vale hill, you'll see the most panoramic views over Chichester and across to South Downs National Park, the Solent and Isle of Wight.
South Downs Planetarium is a fantastic experience of the magical night sky, with the commentary by a professional astronomer. You'll discover how the stars and planets move and the constellation figures. The shows are available from 6 years of age.
Where to dine in Chichester
Chichester has many fantastic restaurants offering the finest local produce. Here is our selection of the best restaurants in Chichester:
• Purchase Bar and Restaurant – fine dining
• The Richmond Arms – local cuisine
• The Old Greenhouse – local cuisine
• Thyme & Chillies – Indian cuisine
• Field & Fork Restaurant – British cuisine
• Artie's Kitchen – Spanish cuisine
• The Crab & Lobster Restaurant – Seafood restaurant
• Cider House Kitchen – Italian cuisine
• Crate & Apple Pub – Sunday Roast
History of Chichester
Chichester was the most significant Roman settlement in Britain, and it was a famous town in Anglo Saxon times. Chichester Cathedral was built after the Norman conquest in 1066 and had many historical features. One of them is the Arundel Tomb, which is famous in the Larkin poem. The tomb represents a pair of puppets with hands joined. Chichester Castle was built by Roger de Mongomerie, shortly after 1066.
Historically, Chichester was a self-governing city. In 1888 it became a municipal borough, getting control over West Sussex county.
Famous People
Lots of famous people were born in Chichester actors, football players, politicians, film producers, radio presenters and composers.
The most famous actors born in Chichester were:
Alan Badel played in BBC television adaption of Alexandre Dumas' The Count of Monte Cristo.
Michael Elphick was recognised for his roles as the private investigator in the ITV series Boon and later as Harry Slater in East Enders.
Edward Hardwicke was being known for his portrayal of Dr Watson in Sherlock Holmes TV series.
Mavis Pugh played in many sitcoms including Fawlty Towers, Dad's Army, Are You Being Served?.
Edward Speleers is best known for playing a role in Eragon and TV series Downton Abbey.
The most famous football players born in Chichester were:
Alan Arnell played as a centre forward in Liverpool, Tranmere Rovers and Halifax Town.
Dave Thomas played as a midfielder for Burnley, QPR, Everton, Middlesbrough, Portsmouth, Vancouver Whitecaps and Wolverhampton Wanderers.
Jarvis Kenrick played for Clapham Rovers.
Surrounding areas
Chichester's countryside and surrounding areas have many beautiful walking routes, where you can enjoy stunning views and are great fun for a whole family.
The Windmill Trail
is the iconic part of scenery around Chichester. It's a popular walking route to Halnaker Windmill. The new signed Windmill Trail starts from Boxgrove Village Hall Car Park, and the bus stops at the Halnaker crossroads. Then it leads to footpaths skirting the Tinwood Estate, before crossing onto Mill Lane. The Windmills provides spectacular views of the countryside.
St. Roche's Hill is also known as
The Trundle
, is one of four Iron Age hill forts built along the South Downs in 250 BC. The Trundle was used for war-time communications during WW2. Nowadays, The Trundles is 200 meter high providing the most stunning views of West Sussex countryside. You can see Chichester Harbour, Goodwood Racecourse, Singleton and Levin Down. There are many beautiful walks from the Trundle to explore.
West Dean Gardens
are the most magnificent resorted gardens opened to the public. The gardens are situated close to South Downs. It's a great family fun outdoor attractions offering a wide range of historical features, surreal trees and restored walled gardens. There are many events and exhibitions organised during the year, including Chilli Fiesta, Rhythms and Riffs – Exhibition of Photographs and many more.
Emsworth Quay
is located on the border of Hampshire and West Sussex. It's known for its boat building, oyster beds and It's a favourite place to visit for walkers, artists and sailors. The vibrant town has many shops, restaurants, coffee shops and bars. Take a walk around the harbour and experience the most stunning views of the city and Chichester Harbour.
Bosham Quay
is a charming harbour village, a favourite spot for walkers, artists, cyclists and photographers. It's a perfect place for watching the variety of wildlife in the sea, including Brent geese, waders, wigeon, shelduck, migrating wildfowl and waders.
If you would like to find out more information about Chichester, see our
Local News & Articles
.
Featured image of Chichester Town is sourced from: ​chichester.co.uk