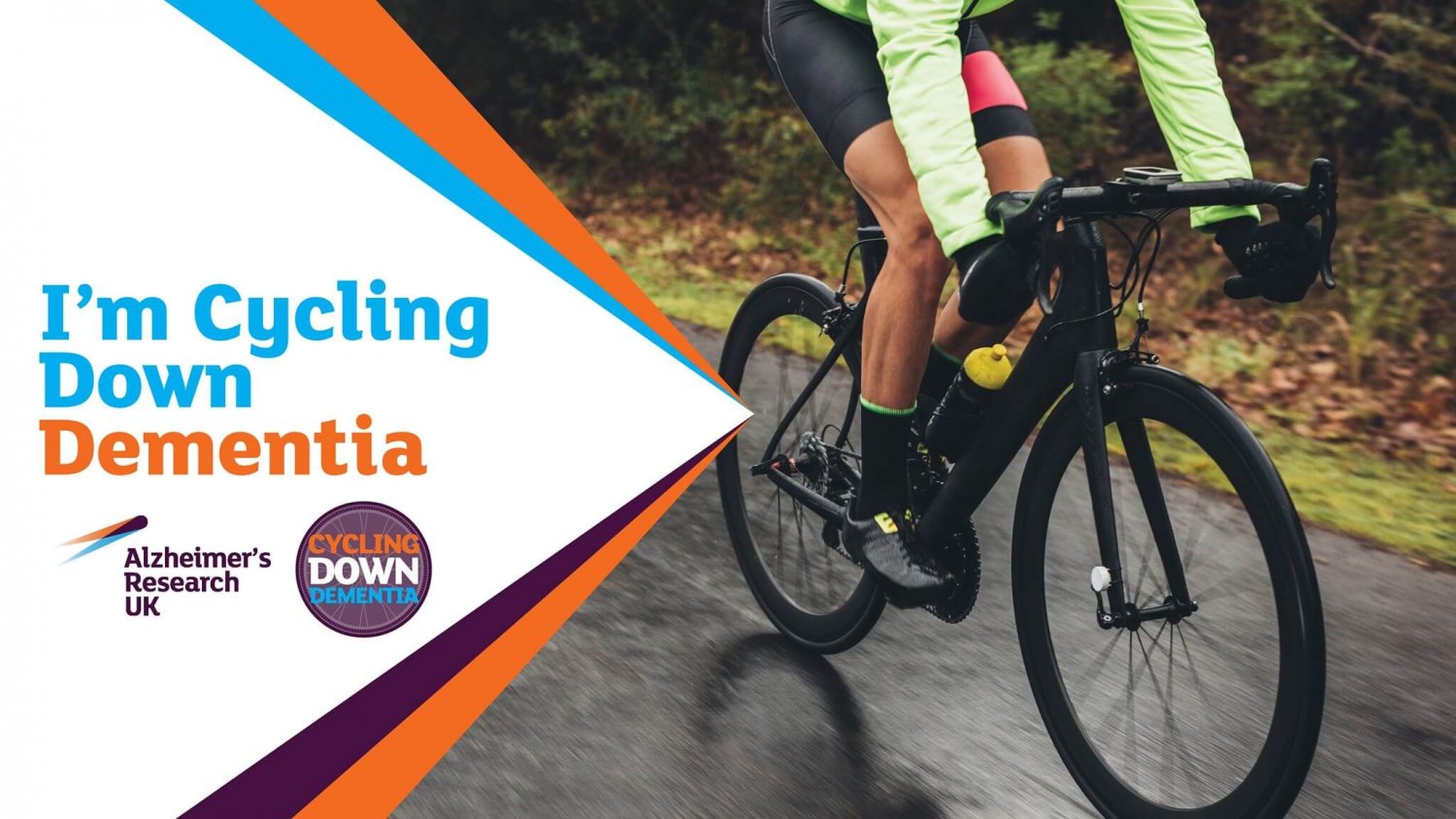 Cycling Down Dementia
Ride out the winter, take on dementia and make breakthroughs possible.
Fri Nov 1st 2019 to Fri Jan 31st 2020
---
Brighton
Brighton
https://www.myguidebrighton.com/events/cycling-down-dementia
BOOK NOW
Event Details
Starts from 1st November until 31st January 2020.

Cycling Down Dementia (CDD) is an online fundraising event. Dementia might affect more than half of us in some ways, but research can help to overcome the illnesses that cause dementia.

Ride this winter 300 miles, 1,000 miles or a distance of your choice and raise £150 for life-changing dementia research for Alzheimer's Research UK.

Challenges levels
Pioneer – ride 300 miles

Epic – ride 1,000 miles

Maverick – ride your distance

How does it work?
Register to take part

Follow the steps to create a Cycling Down Dementia supporter page, that will show your cycling progress, and people can support you. You need to connect this page to Strava or MapMyFitness to make sure your cycling activity is tracked.

Check that you're tracking your exercises regularly.

Keep cycling whenever you can.

Check your progress on the leader boards to see how you compare to the CDD community.
Every £1 you raise, you will help to fund the research. When you raise £200, you'll get a free CDD neck warmer, and when you reach £400, you'll receive a cycling jersey.
How to take part?
You choose how and when to take part. You can do it all your way at different times. For instance, you can do indoor cycling for ten weeks in the gym or clocking up the miles outdoors during the weekend. You need to monitor and register your progress continually.
You can take a part with your friends, family or work colleagues as a team. Then you can create a team name while you're registering and creating a page. After that, you invite all your team members on this page.
If you aren't into cycling and would like to raise money for Alzheimer Research, there are many other ways you can raise funds and smash your £150 target. For example, you can walk, run, bake, cook, paddleboard or kayak. For more information and ideas on how to raise money, visit Alzheimer's Research website.