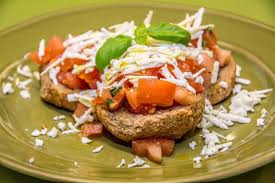 Top 10 Restaurants in Eastbourne
Top 10
What are the best restaurants in Eastbourne? Let's take a look at the top 10.

The Green Almond

The Green Almond is a simple restaurant with a limited number of dishes and self-service, but that doesn't mean that it's not popular. The restaurant offers primarily vegetarian food including all the basics such as falafel, salads, hummus and a variety of cold and hot food.

Gr/Eat Greek Deli And Cuisine

Gr/Eat Greek Deli and Cuisine were set up to celebrate Greek food, right in the heart of Eastbourne. Top dishes at the restaurant include the meze platter, mixed dips starters, authentic Greek accompaniments, and pitas with hummus.

Cru Eastbourne

Cru Eastbourne focuses on creating well-presented, chef-prepared meals for visitors and locals alike. Top dishes include Peruvian chicken, steak, and pan-roasted diver-caught scallops with lobster bisque. Cru Eastbourne is famous thanks to its focus on presentation and local ingredients.

Yoku Sushi

Yoku Sushi offers both a sit-down menu and takeout. The popularity of the restaurant stems from its commitment to authentic Japanese flavours. Favourite dishes include sushi, sashimi, and traditional Japanese hot ramen soup.

La Locanda Del Duca

La Locanda Del Duca focuses on Italian and Meditteranean-inspired foods. Here you can get calves liver, king prawns, baked seabass and mussels prepared in the traditional Meditteranean style. The restaurant has gained substantial popularity thanks to the combination of good value and fresh food.

The Beach Kitchen

The beach kitchen is, as you might expect, quite close to the seafront. The kitchen focuses on making comfort food and is popular among both tourists and locals looking for something filling. The cafe, which serves vegetarian options, focuses on hearty full-English breakfasts, burgers and eggs benedict.

Anema e Core

Anema e Core is slightly further away from the beach in the heart of Eastbourne, near to the Arndale Centre. It focuses on pizza and past and has gluten-free options. Top dishes include spaghetti carbonara, mini pizzas, and mushroom calzones.

Mamma Mi

Mamma Mi, as the name implies, is another Italian-themed establishment, favourite because of it's laid back atmosphere and adventurous pizzas. Mamma Mi attempts to be as authentic as possible and doesn't serve up the same predictable foods as most Italian chains. The restaurant isn't the most attractive from the road, but don't let that affect your decision to dine here. The top dish is the Linguini Pescatore.

Solo Pasta

Solo Pasta focuses on transforming pasta from something dull and bland into something utterly delectable. Favourite dishes include pasta with mussels, salmon puttanesca, Pollo and Carpaccio Alla Siciliana, which is sashimi tuna served with rocket, courgette, and balsamic vinegar. Solo pasta has a traditional Italian cafe feel, giving it a laid-back atmosphere and make it an excellent venue for dates.

Skylark

If you're looking for food presented to the highest standards, then Skylark is a great option. The restaurant, located some distance inland, specialises in serving breakfast, lunch, and dinner, and focuses on making each dish a work of art. Popular items on the menu include the pan-roasted whole plaice, seared breast of Gressingham duck, and the chargrilled chicken Caesar salad.
The main image source: https://www.cruwine.co.uk/