East Grinstead
Our East Grinstead local guide provides everything you need to know when you're planning to visit or move to East Grinstead. Discover the best things to do, top activities, events and attractions.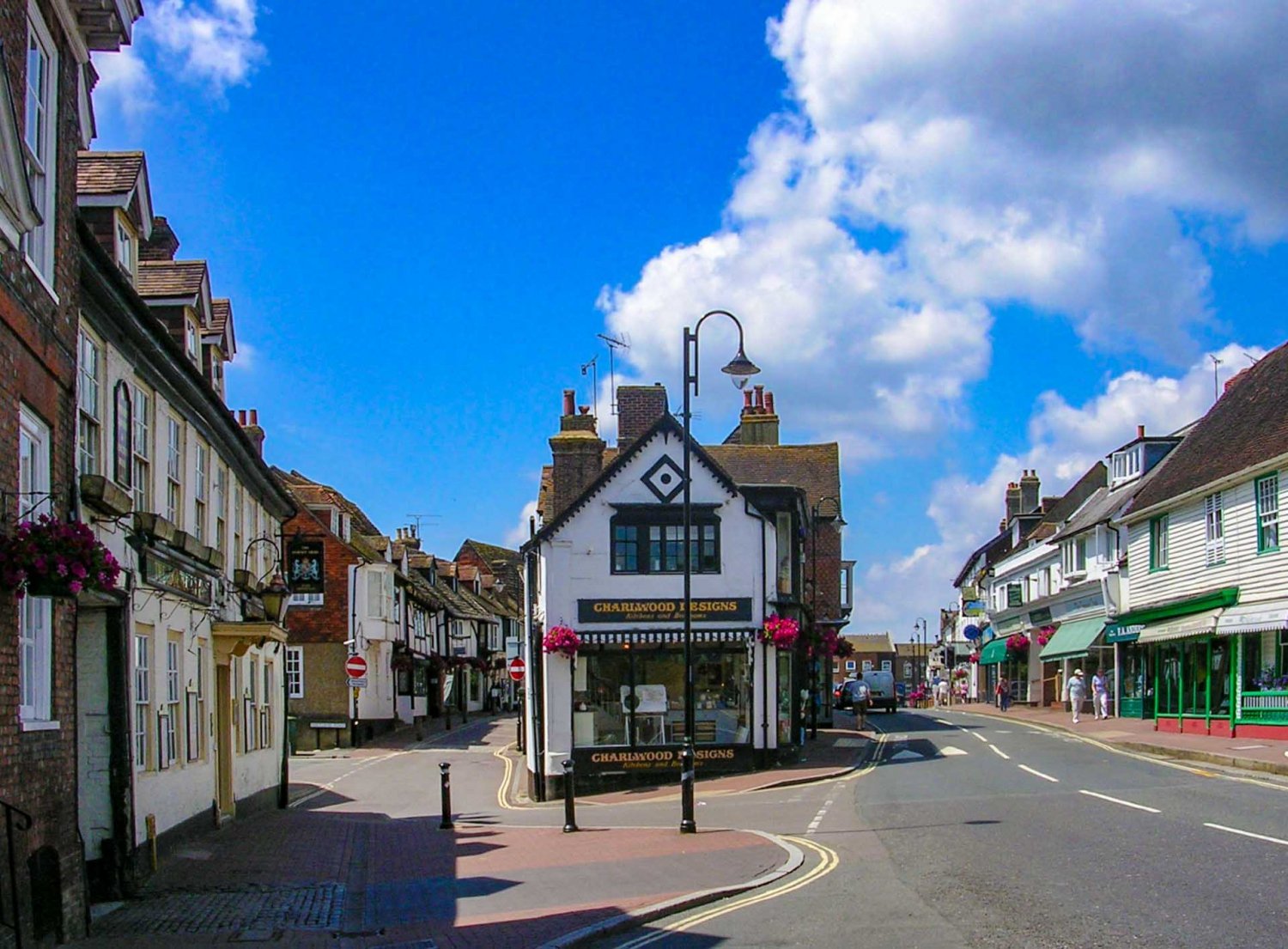 Photo: East Grinstead High Street, photo credit: © affordablegranite.co.uk
Where is East Grinstead?
East Grinstead is a town in West Sussex near the East Sussex, Surrey and Kent borders. It's situated in the north-eastern corner of Mid Sussex 27 miles south of London, 21 miles north and northeast of Brighton. East Grinstead has on

the west side Crawley

and Horley, on the east side is Tunbridge Wells and on the northwest side is Reigate.
How to get to East Grinstead?
By Car
The distance between Brighton and East Grinstead is 21 miles, and the road distance is 28 miles. The fastest route to get from Brighton to East Grinstead is via A23 and B2110 or A275.
Routes to East Grinstead from different locations:
From Gatwick Airport via A264, takes around 18 minutes

From Heathrow Airport via M25, takes about 57 minutes

From Luton Airport via M25, takes approximately 1 hour and 33 minutes.

From London City Airport via M25, takes around 1 hour and 5 minutes.
Trains to East Grinstead
| | | |
| --- | --- | --- |
| Destination | Time | Frequency |
| London Victoria | 56 minutes | Every 30 minutes |
| London Bridge (one change in East Croydon) | 58 minutes | Every 30 minutes |
| Gatwick Airport (one change in East Croydon) | 1 hour | Every 30 minutes |
| East Croydon | 39 minutes | Every 30 minutes |
| Brighton ( one change in East Croydon) | 2 hours | Every 30 minutes |
By Bus
From Brighton & Hove, Coaster bus operates 270.

From Gatwick Airport to East Grinstead you can get by bus 400.
Living in East Grinstead
East Grinstead has a friendly community feel, with many local groups to join and services on offer. The town has a wealth of architectural heritage, and beautiful small towns and villages surround it. It's a famous town for families who are looking for a friendly and enjoyable lifestyle with excellent schools and easy access into London and Gatwick.
Things to do in East Grinstead
Whether you enjoy outdoor sport, gourmet eating or culture and chilling out, East Grinstead has it all.
Art & Culture
Standen House
was built in the 1890s and told the story of the Beale family life during the 1920s as they enjoy breakfast in bed and welcome guests for the afternoon or provide musical entertainment. The house is set in a beautiful hillside garden, with the views over the Ashdown Forrest and Weir Wood Reservoir. The gardens resorted to the Arts & Crafts inspired garden developed by Mrs Beale. The Standen House is part of National Trust, where you can find the admission fees.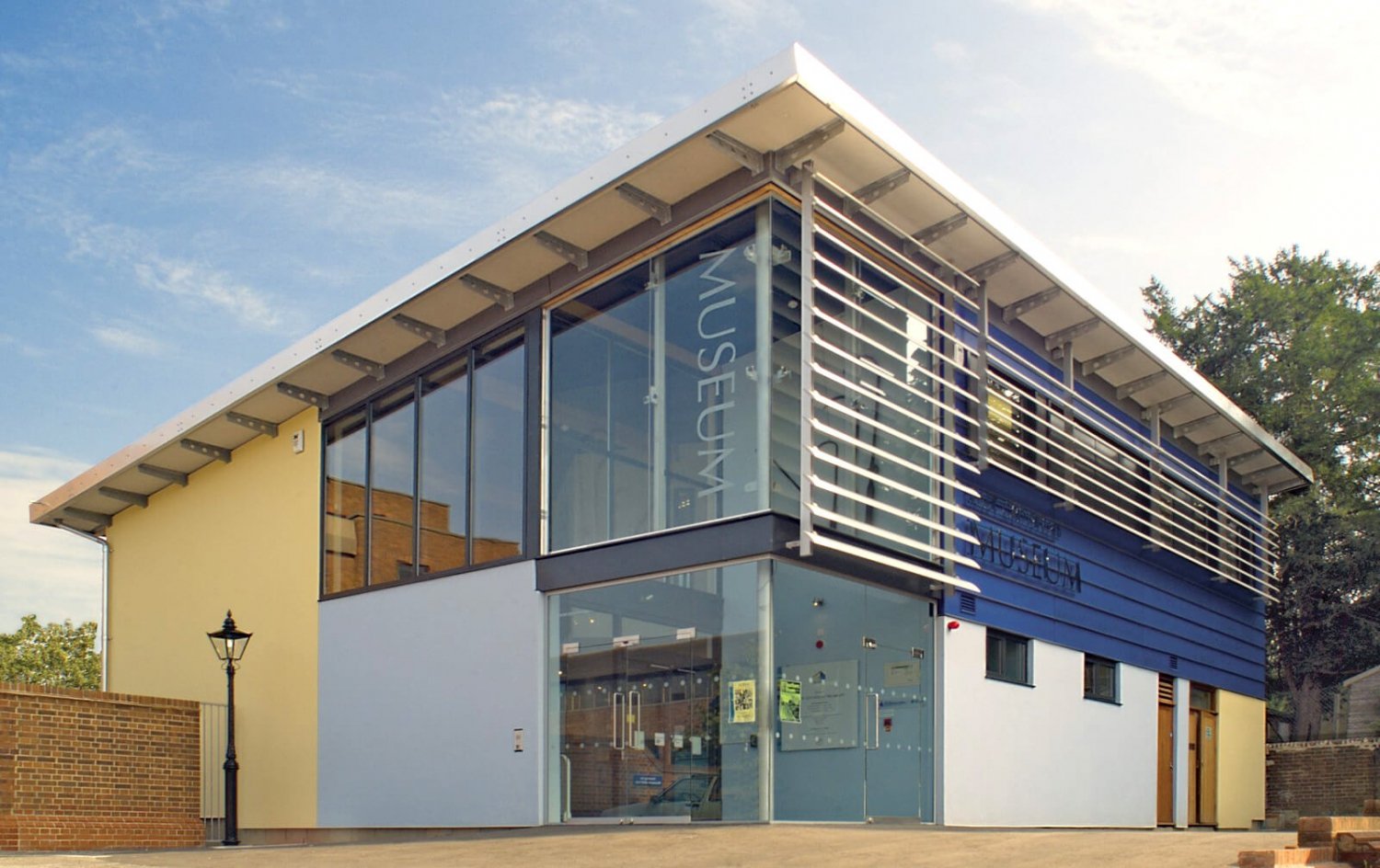 Photo: East Grinstead Museum, photo credit: © visiteastgrinstead.com
East Grinstead Museum
has a historical collection of the old market town and surrounding area. The new East Grinstead Museum opened in 2006, it's contemporary architecture, and environmentally friendly features offers a very welcoming and pleasant atmosphere. The museum still features the famous grappling irons on display.
Chequer Mead Theatre
is one of the best venues for entertainment, offering quality shows, cinema screenings and the National Theatre Live programme. It includes three modern multi-purpose rooms, which are available to hire for meetings, classes and conferences. Chequer Mead also runs a licensed bar, which is available pre and post showtimes.
Shopping
The High Street is in the heart of the town with many independent and unique shopping stores, boutiques, cafes dotted around the city. A regular Farmers Market is open every first and third Thursday selling fresh and organic food.
Attractions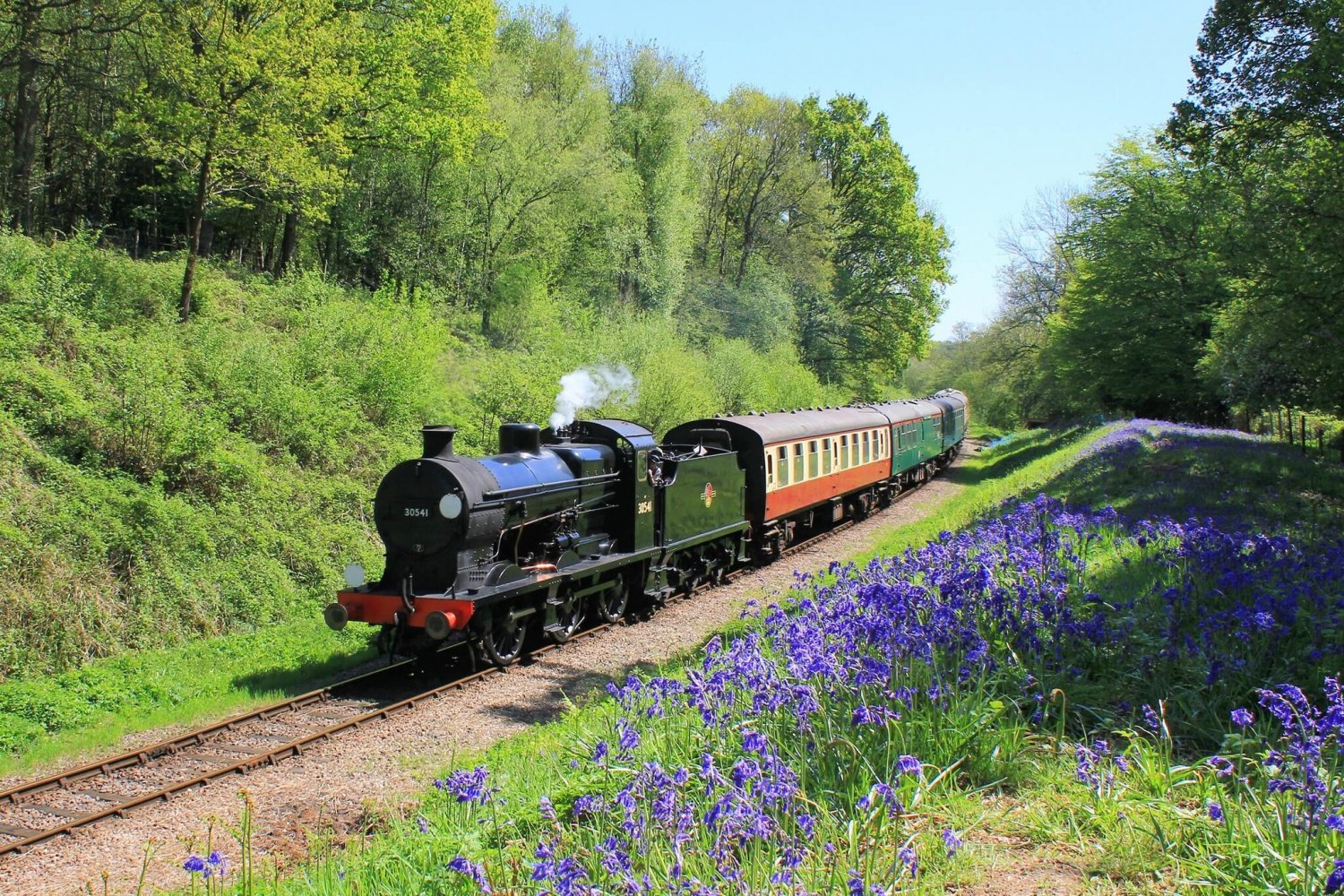 Photo: Bluebell Railway photo credit: © business.facebook.com
Bluebell Railway
is the UK's premier restored railway, offering a full programme of events through the year with frequent departures. The station is located only a short distance from the mainline Network Rail station. The Bluebell Railway offers the Wealdon Rambler Afternoon Tea Service and the Golden Arrow Pullman Dining trains as well. Tickets are available from the Bluebell Railway's East Grinstead travel centre.
Weir Wood Reservoir Nature Reserve
is in the Ashdown Forest mostly covered by strips of open grassland, woodland, scrubs and low lying meadows. The reservoir is full of nature reserve including river banks, open water, pools, mature trees, meadow and hedge. A public footpath runs along the north bank with a picnic side towards the top end.
Sackville College
is a stunning building built of Sussex sandstone. It's been functioning for almost 400 years, made from the will of Robert Sackville, Earl of Dorset. The college has been used as an alms-house, and it continues to provide accommodation for the elderly. It's open to the public from mid-June to mid-September between 2 pm and 5 pm, from Wednesday to Sunday. The admission also includes a personal guided tour. The college is also available for group booking with refreshments if desired.
Events in East Grinstead
East Grinstead has many events throughout the year. There are lots of comedy shows, concerts, workshops, musicals and theatre shows organised in East Court, Chequer Mead Theatre, Scott Cinema and Jubilee Community Centre. Some of the most famous events are Wine Fair, Bluebell Railway Vintage Bus Running Day and Into the Wild Summer Festival.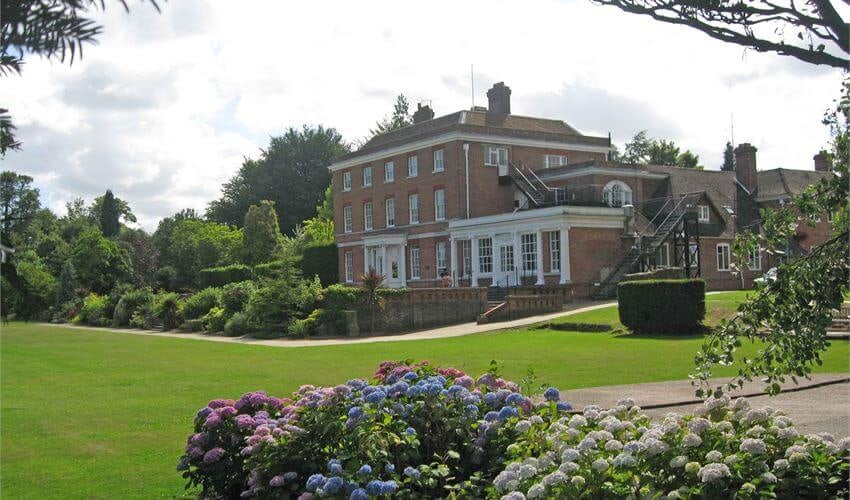 Photo: East Court, photo credit: © hatchet.co.uk

Where to dine in East Grinstead
Here's the selection of our favourite restaurants in East Grinstead:
The Gurkha – Indian cuisine

Paglia e Fieno – Italian cuisine

La Farola – Spanish cuisine

Thai Siam Restaurant – Thai cuisine

London Road Bar & Grill – Steakhouse

Gravetye Manor Restaurant – Fine dining restaurant

The Old Mill – Best Burgers in East Grinstead

Cat Inn – Best Sunday Roast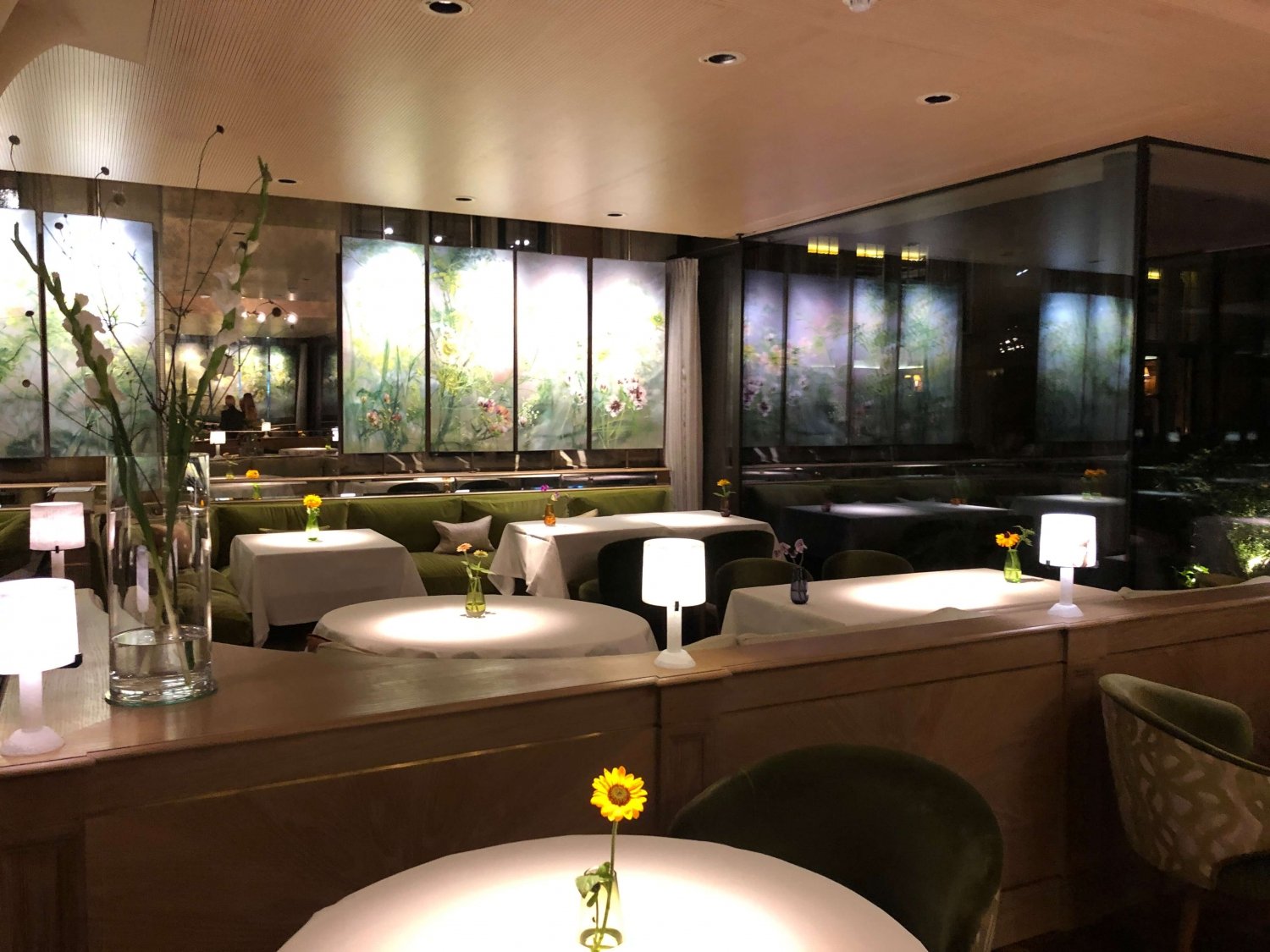 Photo: Gravetye Manor

History of East Grinstead

East Grinstead started as a Saxon village with a name translating to "green place". In 1247 the town was granted a charter, allowing the town's people to hold weekly markets and even an annual fair. The town became famous during this time as being located on the main road between London to Lewes when many people stayed overnight in East Grinstead.

In the 18th century, the town became a 'stagecoach town' when inns provided accommodation for people en-route from London to Brighton. During the 19th century, the population grew from 2,700 to 6,000. During this century the railway between East Grinstead and London was built. Since then the population expanded rapidly and continues to do so today.
Famous People Born in East Grinstead

Lots of famous people were born in East Grinstead, including cricketers, golfers, politicians and musicians.

The most famous cricketers born in East Grinstead were Alfred Payne, George Payne, Joseph Payne, Richard Payne, Henry Tebay and William Payne. Mark William Seymour was a professional golfer who won three Roehampton Tournaments and three Scottish Professional Championships, was born here. The most famous politicians born in East Grinstead were John Baker, Henry Cautley, Sir Henry Compton, Robert Goodwin and John Toke.

Some of the most famous musicians include Nick Van Eede famous for the US #ballad 'I (just) Died in Your Arms' with his band Cutting Crew and Richard Peter John Fairbrass best known as the lead singer of the pop group Right Said Fred.
Schools in East Grinstead
Here are few top primary, secondary and private schools in East Grinstead.
Primary schools
St Peter's Catholic Primary School

Felbridge Primary School

Halsford Park Primary School – academy

Baldwins Hill Primary School – academy

Estcots Primary School
Secondary schools
Imberhorne School

Sackville School
Private schools
Brambletye School

Greenfields School

Photo: Brambletye School photo credit: © @ englishscheinternate.com

Surrounding Areas

East Grinstead is surrounded with beautiful small towns and villages including Lingfield, West Hoathly, Hartfield, Smallfield, Forrest Row, Crawley Down, Chelwood Gate, Colemans Hatch and Birchgrove.

If you would like to read more information about East Grinstead, you can find it in our Local News & Articles.

Featured Photo: East Grinstead High Street, photo credit: © britannica.com