Eastbourne
Eastbourne Local Guide
Our Eastbourne local guide provides everything you need to know when you visit Eastbourne. Discover the best things to do, top activities, events and attractions.

Where is Eastbourne
Eastbourne is situated on the Sussex coast in East Sussex. It's a popular seaside resort and a retirement haven close to the stunning South Downs National Park. The town has a beautiful seaside pier and a Napoleonic fort. It's home to an unspoiled coastline with beautiful beaches.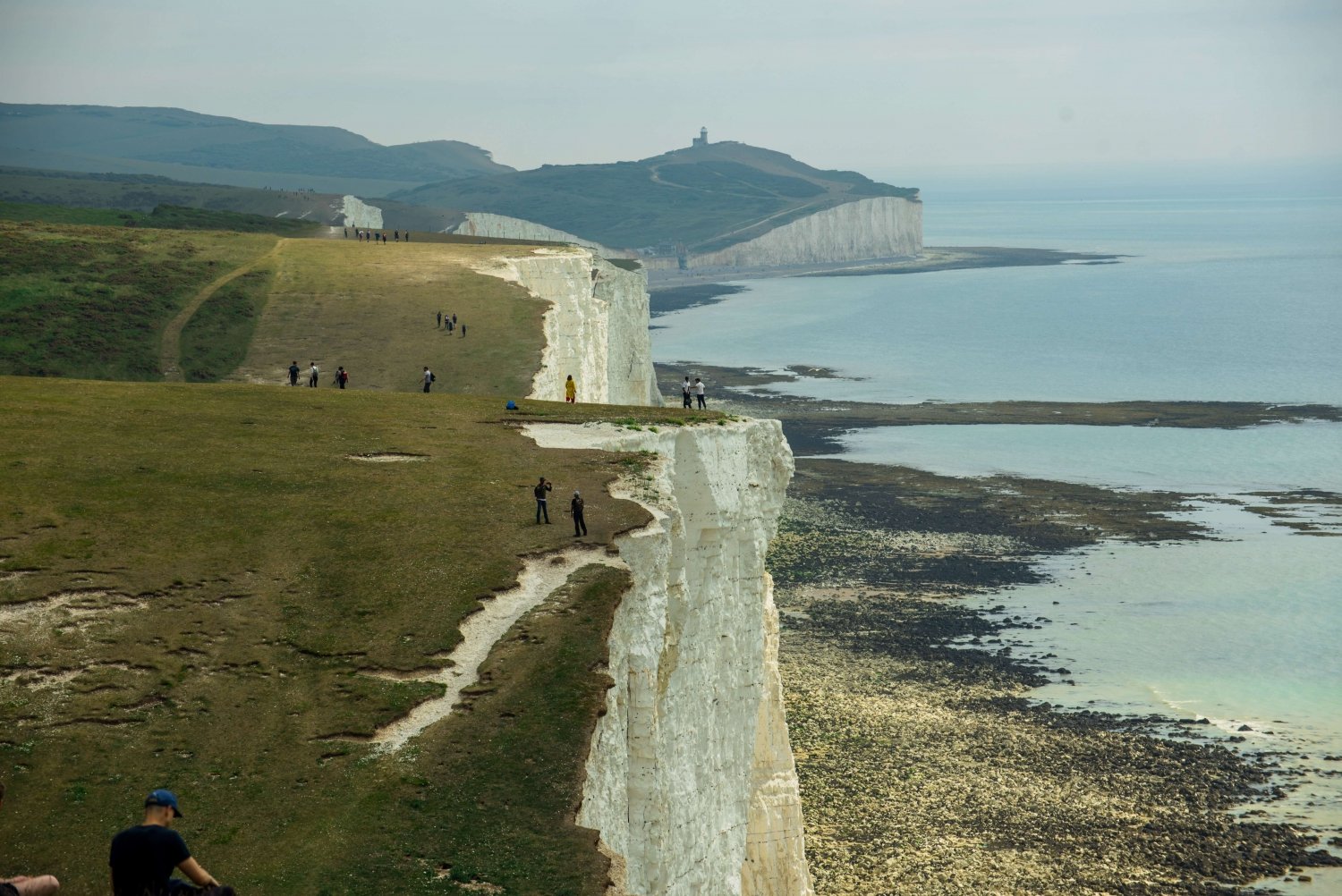 How to get to Eastbourne

By car
The town is only 44 miles south of the M25 and less than 30 minutes from Gatwick Airport. Routes from different locations:
From Brighton to Eastbourne – via A27, takes around 50 minutes
From Heathrow and Gatwick Airports – via M23 and A27
From Dartford and Stansted Airport – via A22
From the west and Newhaven – via A27 or A259
From the east and Dover, Eurotunnel, Folkestone – via A259

Trains to Eastbourne
| Destination | Time | Frequency |
| --- | --- | --- |
| London Victoria | 1 Hour 25 Minutes | Every 15 Minutes |
| Gatwick Airport | 57 Minutes | Every 20 Minutes |
| London Bridge | 1 Hour 33 Minutes | Every 30 Minutes |
| Brighton | 37 Minutes | Every 30 Minutes |
| Lewes | 21-25 Minutes | Every 10 Minutes |
| Haywards Heath | 40-45 Minutes | Every 30 Minutes |
By Bus
From Brighton & Hove, Coaster buses operate, passing through the scenic National Park.
From around Eastbourne, including Hastings, Stagecoach buses run between Eastbourne and Brighton.
From London Victoria, there are direct coaches to Eastbourne town centre operated by National Express services.
Eastbourne Beaches
Eastbourne has 3.5 miles sweeping, shingle beach and a well-designed pier. It offers breathtaking views of the seaside and Beachy Head cliffs.
Grand Parade Main Resort Beach provides the safest bathing, with lifeguards with swimming-only zones and a kid's wristband scheme. The beach is located between the Wish Tower and Pier. It's an award-winning beach, offering quality bathing, facilities, bars and cafes.
Marine Parade Beaches are famous for water sports, located between the Pier and The Pavilion. Locals and visitors would know it for offering the best views along the coast and harbour.
King Edward Beaches are perfect if you prefer quiet and peaceful surroundings.
Redoubt Beaches are sandy and shingle beaches with good access to parking, shops and amenities with toilets and refreshments. Lifeguards aren't positioned on these beaches. Four-legged friends are welcomed here, but they need to be kept under control.
Holywell Retreat is close to the South Downs, offering coffee shops, beach huts and chalets. This beach welcomes dogs, but they must be kept under control. Here you can find Italian gardens, rock pools full of marine life at low tide and you can see the cliffs of Beachy Head.
Royal Parade Beaches are sandy and shingle beaches with good access to the car park and water sports centre. It's a very popular beach for windsurfing, skating, cycling and running. Four-legged friends are welcome but need to be kept under control.
Harbour Reach Beaches have outstanding views along the coast towards the pier and beyond, with a promenade that has a cycle lane.
Birling Gap is a stunning, enclosed pebble beach, located below the Seven Sisters cliffs. The beach is accessible from East Dean village.
Pevensey Bay Beach is fisherman heaven.
Norman's Bay is a peaceful beach, well known for windsurfing and fishing.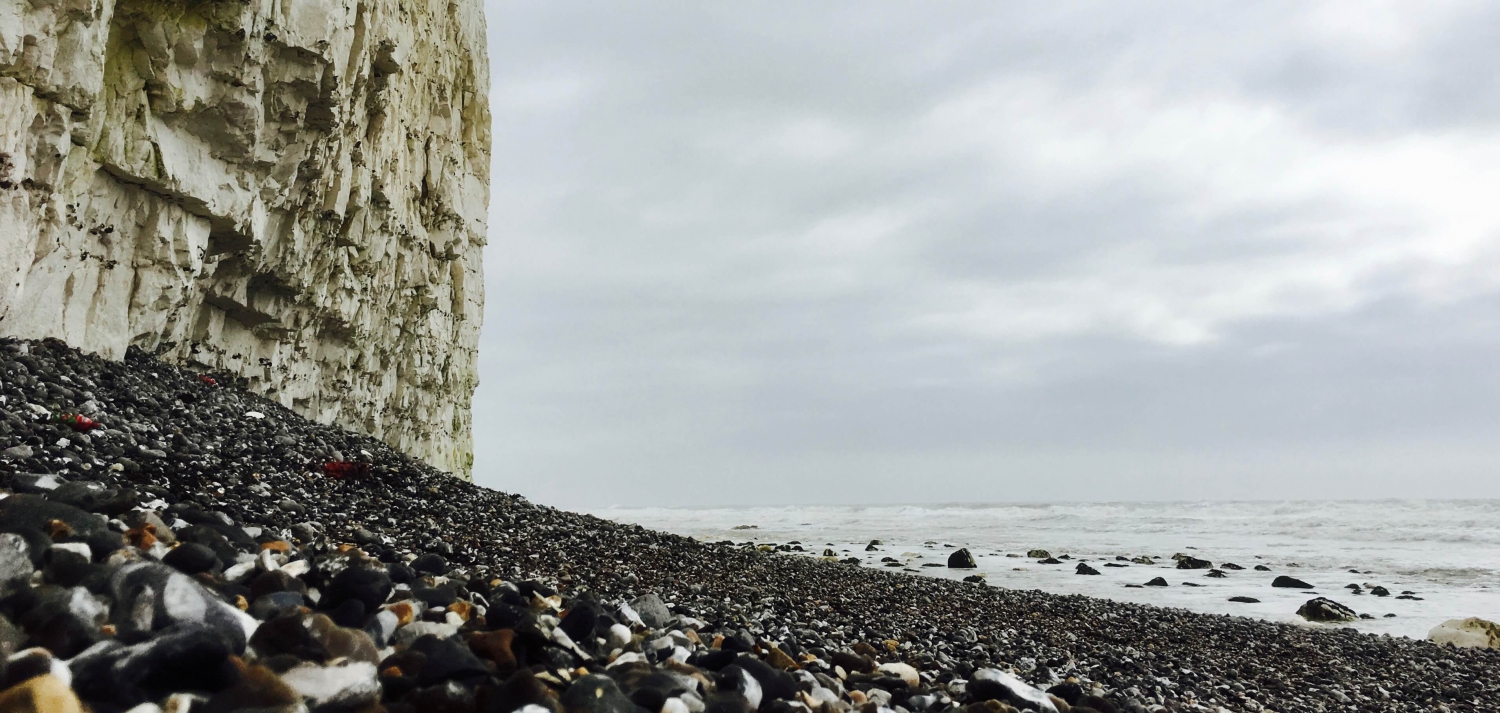 Living in Eastbourne
Eastbourne has around 112.906 residents, which makes it the 54thbiggest city in England. The town has lots of large properties and tree-lined streets. The town centre isn't too big, and it's straightforward to walk around. It's a very safe location, perfect for young families or peaceful retirement.
Things to do in Eastbourne
The town offers lots of attractions for all ages. From exhibitions and shows to exploring castles, museums, art galleries, theme parks and zoos.
Art & Culture
If you love art and culture, you will enjoy the Towner Art Gallery. The Towner Art Gallery organises lots of exhibitions such as Evan Roth: Red Lines, the Ravilious Gallery and Collection Library, the Weather Garden and much more.
Museum Redoubt Fortress welcomes you to discover more than 200 years of history, which was built to keep Napoleon's armies out of Britain.
Shopping
For the best shopping experience, you need to visit the Waterfront and Sovereign Harbour. The Sovereign Harbour is popular for out-of-town shopping and has a dining area with free parking. It's the largest complex and has four linked harbours. It's perfect for days out with the whole family. The Waterfront has lots of cafes, restaurants, bars, hair studios, boat tours and hire. The marina complex hosts regular food markets, the challenging climbing wall 'Rock up Weekend', a pop-up beach and the 'Film By The Water' event.
Attractions
Visit Spa Valley Railway and have a beautiful ride through the High Weald countryside, which is 5 miles long. Experience the picturesque countryside of Kent and Sussex with a full dining experience on the train. Travel in style and treat your family to an Afternoon Tea.
The Miniature Steam Railway is a great railway adventure for kids and adults, located in a beautiful country park. Experience the nature and wildlife around a five-acre lake and relax in the tea gardens. Children can enjoy the adventure playground and model railways.
Fort Fun Theme Park has indoor and outdoor amusement, mini golf adventures, bouncy fun, play areas and much more. During the summer you can enjoy the Splash Park, featuring a paddling pool, interactive squirty water, slides, stairs and bucket tippers. Children can go on the dodgems, a giant play fort, ball game court, role play village, carousel rides and Diggerland. Once the weather gets colder, they can come inside to the indoor soft play area adventure, where children can jump, ride and slide.
Events in Eastbourne
Four live performance venues offer a mix of entertainment, ranging from live music, musicals, comedy, spoken word and theatre:
Devonshire Park Theatre – organised by the council
Winter Garden in Compton Street
Royal Hippodrome in Seaside Road
Congress Theatre in Carlisle Road
Eastbourne hosts the Aegon International Eastbourne WTA Tennis Tournament in Devonshire Park, which is organised every year before Wimbledon.
The seafront bandstand features live music such as an ABBA tribute band, Tom Jones tribute, The Beatles tributes, a Guns N Roses tribute, a Bruno Mars tribute and much more.
Where to dine in Eastbourne
Here is our selection of the best restaurants in Eastbourne:
La Locanda Del Luca – best Italian restaurant
Cru Eastbourne – freshly prepared food and delicious wines
Thai Brasserie Eastbourne – Thai cuisine
Athens Greek Restaurant & Steakhouse – Greek cuisine
Flamenco Tapas Restaurant – Spanish cuisine
Exquis French Bistro– French cuisine
The Pilot Inn – Sunday roast
Read more: Top 10 Restaurants in Eastbourne

History of Eastbourne
Evidence of human occupation in Eastbourne dates back to between the first and third century, and there are remains of a later, medieval settlement in the area. However, it is in the 19thcentury that Eastbourne's real story begins, when William Cavendish, Earl of Burlington and Duke of Devonshire, began extensive development of Eastbourne as a seaside resort. The influence of the Duke of Devonshire and architect Henry Currey, appointed by the Duke to design the town's street plan, can still be seen in the architecture of most of the seafront buildings. In 1870, the Pier was designed by great pier-maker Eugenius Birch. By the end of the 19thcentury, Eastbourne was a famous town in Sussex, and its population had doubled. The latest addition to the city is the Sovereign Harbour, which was opened in 1993.

Famous People Born in Eastbourne
Lots of famous people were born in Eastbourne, such as footballers, cricketers, racing drivers, designers, artists and news presenters.
Steve Jones and Brian Clarke were born in Eastbourne, both former English professional footballers who played for Eastbourne United FC. John Westcott is a retired professional footballer who was born in Eastbourne and used to play for Premier League team Brighton & Hove Albion. Peter Gregory, also born here, has most recently played for Portuguese team Beira-Mar.
Other notable sportspeople include Daniel Wells, an English Cricketer who used to play for Oxford MCCU, and Scott Martin, a British racing driver who won the race at Buckmore Park, finishing 6.7 seconds in front of second place. Other famous cricketers born in Eastbourne are Tom Smith, Paul Stevens, Basil Robinson, James Heywood and Francis Browne.
Helen Edwards, who was born and educated in Eastbourne, was a British landscape painter. Her paintings were exhibited with the Royal Society of British Artist, with the Society of Women Artists and the Portrait Society.
Popular South East Today Presenter Laurie Mayer, also from Eastbourne, used to work on the BBC's Breakfast News, Sky News and was the press spokesman for the owner of Harrods, Mohammed Al Fayed.
Schools in Eastbourne
Some of the top primary and secondary schools in Eastbourne rated highly by Ofsted:
Primary schools
Bourne Primary School
Heron Park Academy
Langney Primary Academy
Oakwood Academy
Ocklynge Junior Schoo
Parkland Junior School

Secondary schools
College Central
Ratton School Academy Trust
St Catherine's College
The Causeway School
The Eastbourne Academy
Willingdon Community School

Private schools
There are four independent schools in Eastbourne, all with excellent reputations.
Bede's Prep School – an academically ambitious school with an excellent reputation for sport and creative and performing arts.
Eastbourne College – is a day and boarding school, located in a residential area.
Roedean Moira House School – day and boarding school for girls from 2 to 18.
St Andrew's Prep – offering a balanced education with a very supportive community.

Surrounding Areas
Eastbourne borders the beautiful countryside of the South Downs National Park, which includes the famous Seven Sisters and Beachy Head cliffs. The countryside offers lots of fascinating walking routes, where you can enjoy the stunning views over the English Channel from the UK's highest cliffs.
Nearby Drusilla's Park features hundreds of exotic animals, from crocodiles and lions to penguins and monkeys. It's a great family fun attraction, where kids can enjoy adventure play areas including Go Wild, Amazon Adventures and Hello Kitty Secret Garden. Get Wet! Splash Pad is perfect for a summer day's refreshment, and is the ultimate splash day out with water jets, twirling streams and spiralling sprays. The Rainforest Carousel is great fun for kids and is the first of this kind in the UK.
Battle Abbey, the famous site of the Battle of Hastings, is only a short drive from Eastbourne. Also nearby is Pevensey Castle, which was built upon existing fortifications by William the Conqueror. Its fascinating history dates back to the 11thcentury.
A short drive from Eastbourne you can enjoy the beautiful Elizabethan Gardens in Herstmonceux Castle and visit the observatory and astronomy centre. The castle is possible to attend via the guided tours only. It's an ideal place to get married, and the castle is available for wedding receptions.
If you would like to find out more information about Eastbourne, see our Local News & Articles.