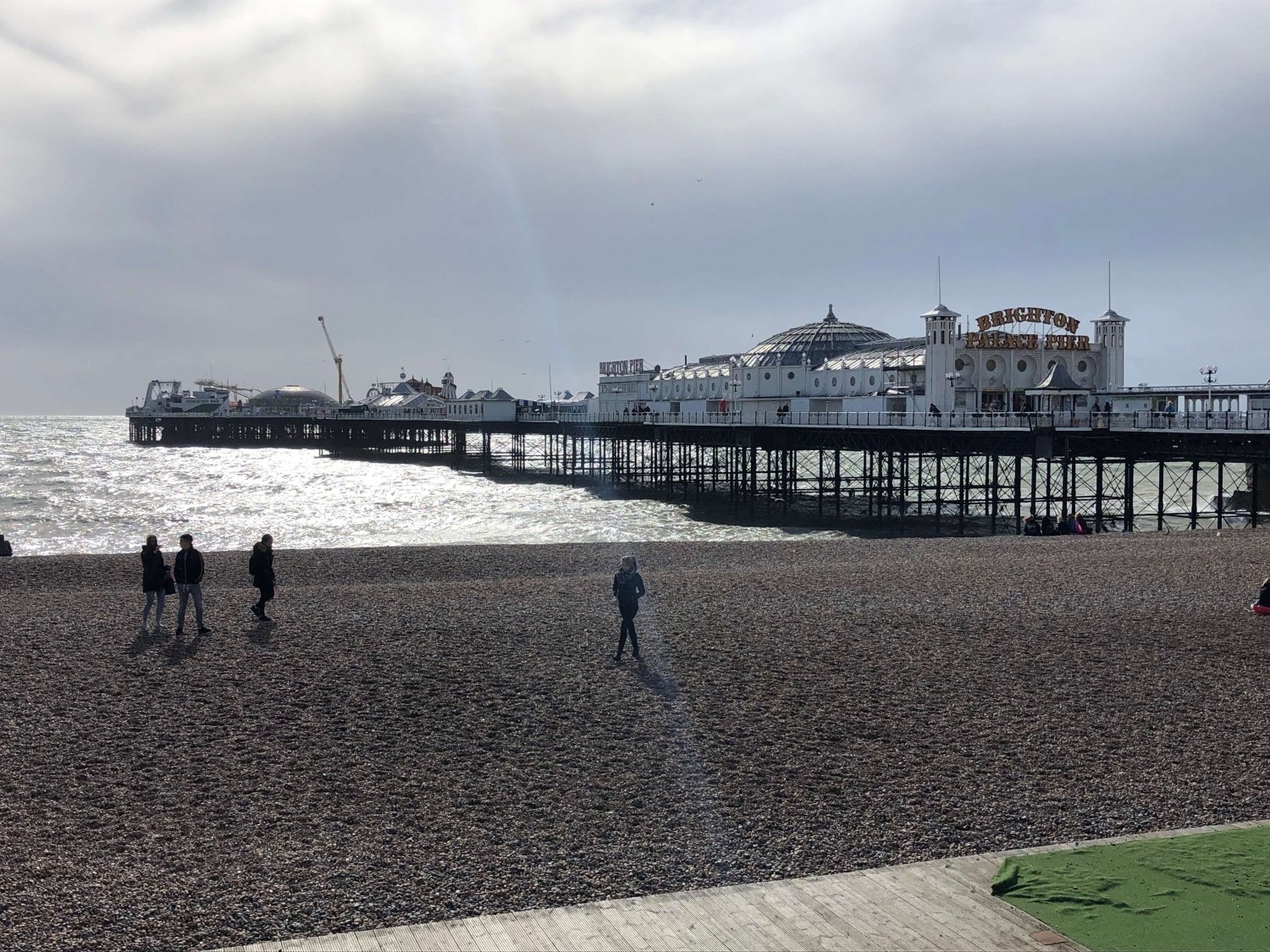 24 Hours in Brighton
Mini Break
Things to see and do when staying only a day in Brigthon.
Why visit Brighton?
Brighton is one of the most beautiful seaside towns in the UK. Voted one of the Top 10 city beach break destinations in the world. From the stunning seaside, organic coffee shops, vintage shops and galleries to the best seafood restaurants that you've ever tried. There is lots to do here to keep you busy for a couple of days, but if you have only 24 hours you can still enjoy it and embrace the best things that this charming town can offer.
Things to see in Brighton
The best thing to do in the morning, especially in summer is to walk along the seaside and Hove promenade. You'd see the sunrise emerging, breathe in that fresh coastal air and get the best picturesque views of the sea. Once you are in Kings Road promenade and if you would like to see Brighton landmarks, the South Downs, wind farms at sea and the beautiful Sussex coastlines, board into BA i360 large glass viewing pod. The views are phenomenal as you can see for miles. The BA flights take around 25 minutes and depart every 30 minutes.
Continue walking along the seaside and explore Brighton Pier which offers lots of rides attractions such as turbo coaster, trampolines, carousel, air race, wild driver and Galaxia. The Pier is open from 11 am till 4 pm during the week and from 10 am till 7 pm during the weekend.
A couple of minutes from Brighton Pier is Volk's Electric Railway – a train that can take you to the White Cliffs east of Brighton Marina. Marina entertains all ages such as bowling alley, an eight-screen cinema, shopping of the most famous high-street brands. If you prefer outdoor activities you can enjoy a walk along the east breakwater, you can hire an electric bike, go on a boat trip or learn how to sail or jet ski. There is always lots to do.
Once you've explored the Marina, and you still have some time you can play crazy golf at Jungle Rumble Adventure golf or if you love trill try zip wire ride which is the longest zip wire on the South coast.
If you would like to have lunch by the seaside and love the organic burgers or fish and chips, you would enjoy Lucky Beach. If you love fine dining, you would like to Mur Mur modern British restaurant created by a famous chef Michael Bremner and Liam Brennan or Riddle & Finns – seafood restaurant.
In the afternoon, you can walk just up to 10 minutes into Lanes and try one of the best coffees in one of the local coffee shops such as Lost in the Lanes or Trading Post Coffee Roasters. Once you're in the lanes you need to visit some of the local shops; you can choose from unique vintage shops, high-street brands to designer shops. Brighton has it all.
Things to do in the evening in Brighton
Brighton has a very vibrant nightlife from stylish cocktail bars, comedy and theatre show to nightclubs.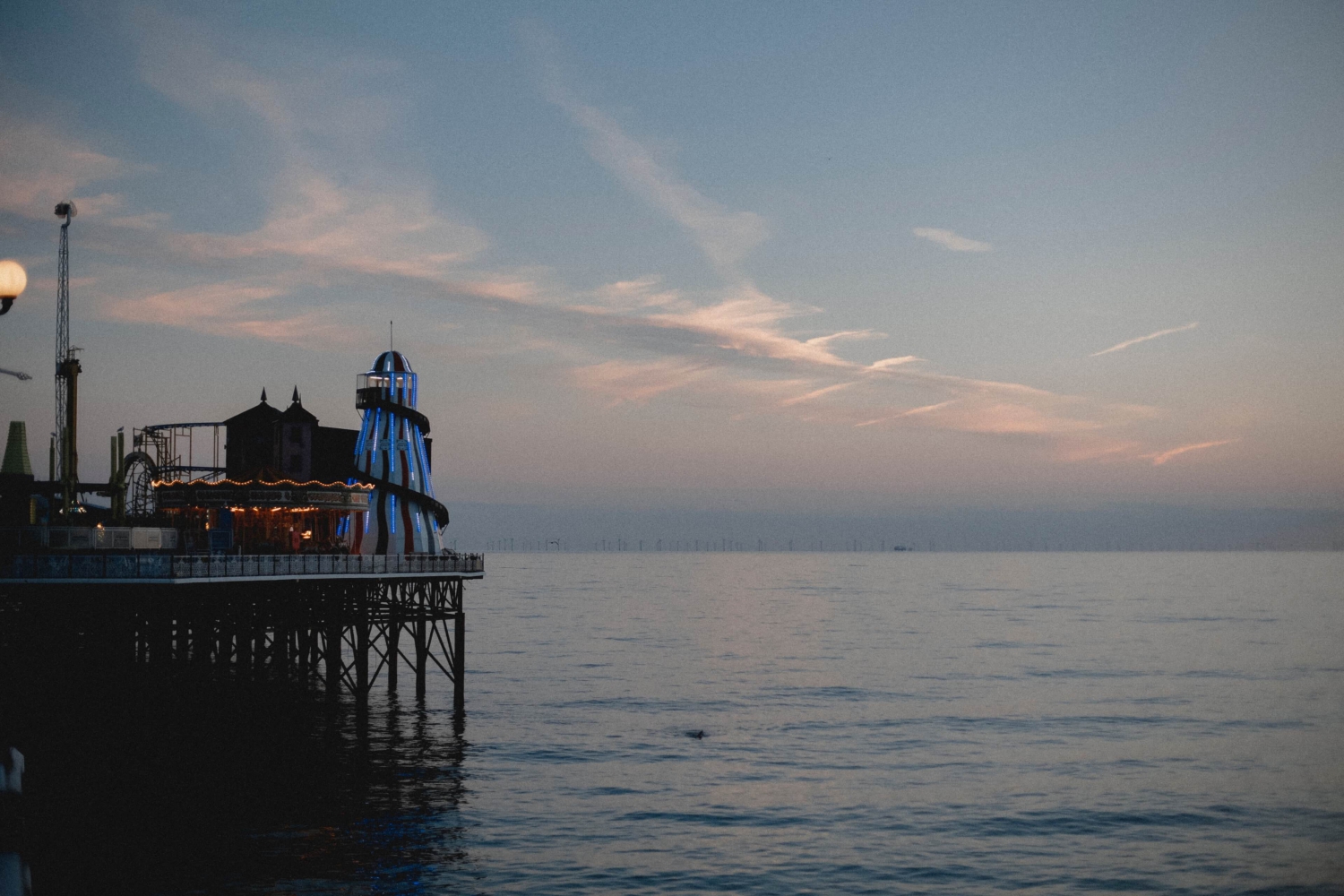 If you love cocktails, you can take advantage of countless happy hours around Brighton and enjoy the buzzing nightlife in Brighton. The most popular cocktail bars are L'Atelier du Vin, Gungho Bar and the Mesmerist.
L'Atelier du Vin is located in the heart of North Laine. It's a very authentic bar as their cocktails are categorised by the dates they were coined. You can choose here from over 300 different spirits. Enjoy your cocktail on their top roof terrace and listen to classic jazz soundtracks.
Gungho Bar serves cocktails like nowhere else in Brighton. The cocktail menu is changed frequently and uses only local and lesser used ingredients. The bar creates home-brew goodies such as grenadine, ginger beer and syrups are all made from scratch. Another reason why this bar is so favourite is that their playlist consists of the best music from the 80s.
The Mesmerist is for many years the most popular cocktail bar in Brighton. You can find here an extensive list of classic cocktails including Martinis, Negronis and Mojitos. What's more, they have an outstanding selection of craft beer and cask ale. Once you're in, don't forget to discover their phenomenal rooftop garden.
Comedy and theatre shows are showed in Brighton Dome. You can buy tickets on the door (where still available) before the start of the performance. The ticket office is located on Church Street.
The most popular nightclubs in Brighton are Coalition, Revolution and Patterns.
Whenever you decide to leave Brighton, don't leave without getting your photo of Brighton and watching the sunset. There is much more to see in Brighton, but it's always good to leave wanting more.