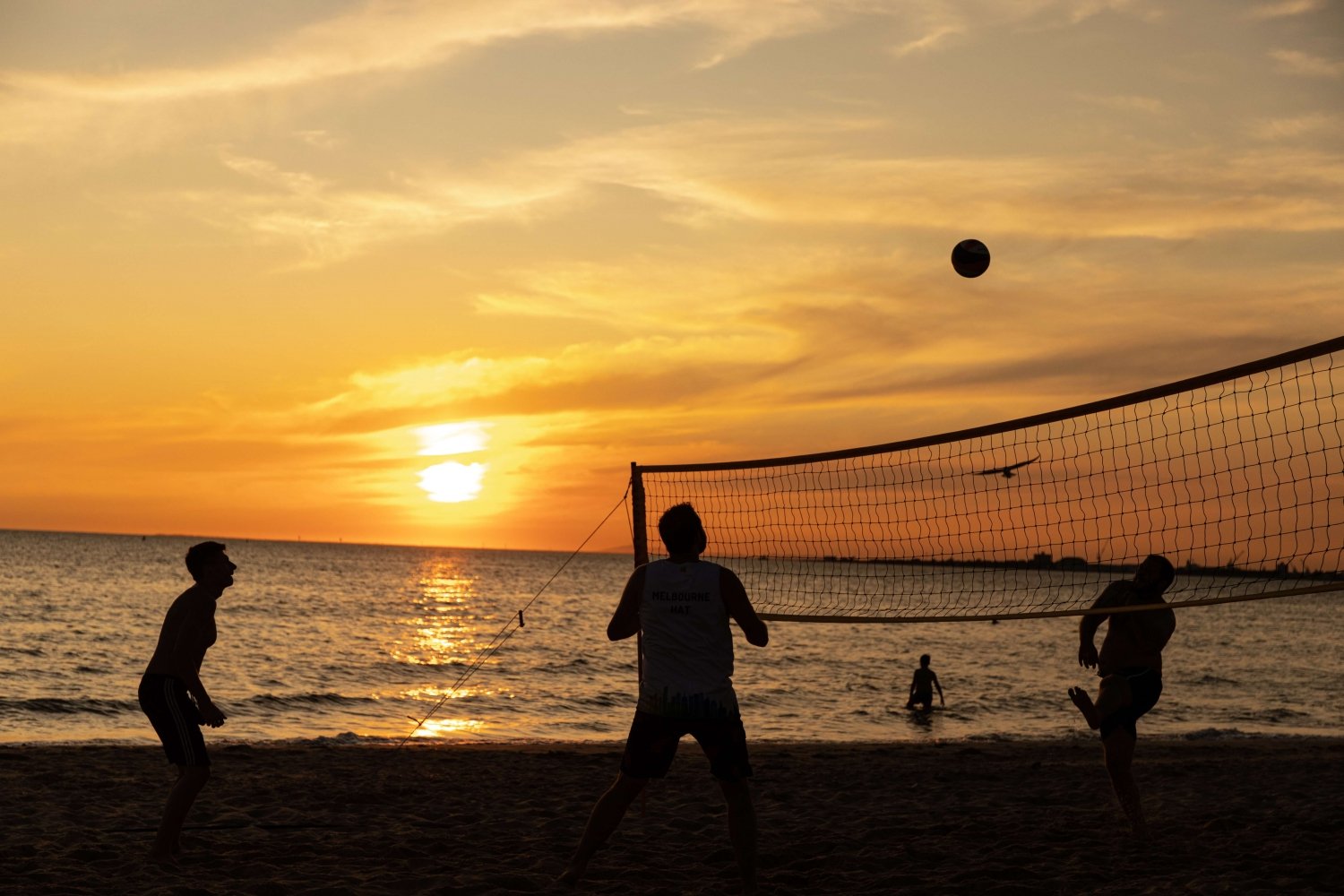 Top 10 Outdoor Activities to do in Brighton
Adventure Sports Top 10
Brighton is a modern, quirky and vibrant seaside town offering many fun outdoor activities to do for any adventurous heart. Whatever outdoor activity you choose, it's bound to be a unique and fun-filled perspective on your visit to Brighton. The choices are endless.
If you're looking for a gentle outdoor fun activity with your family or high-adrenaline adventure, Brighton has it all. Here are just a few options to get you started…
Brighton Bike Tours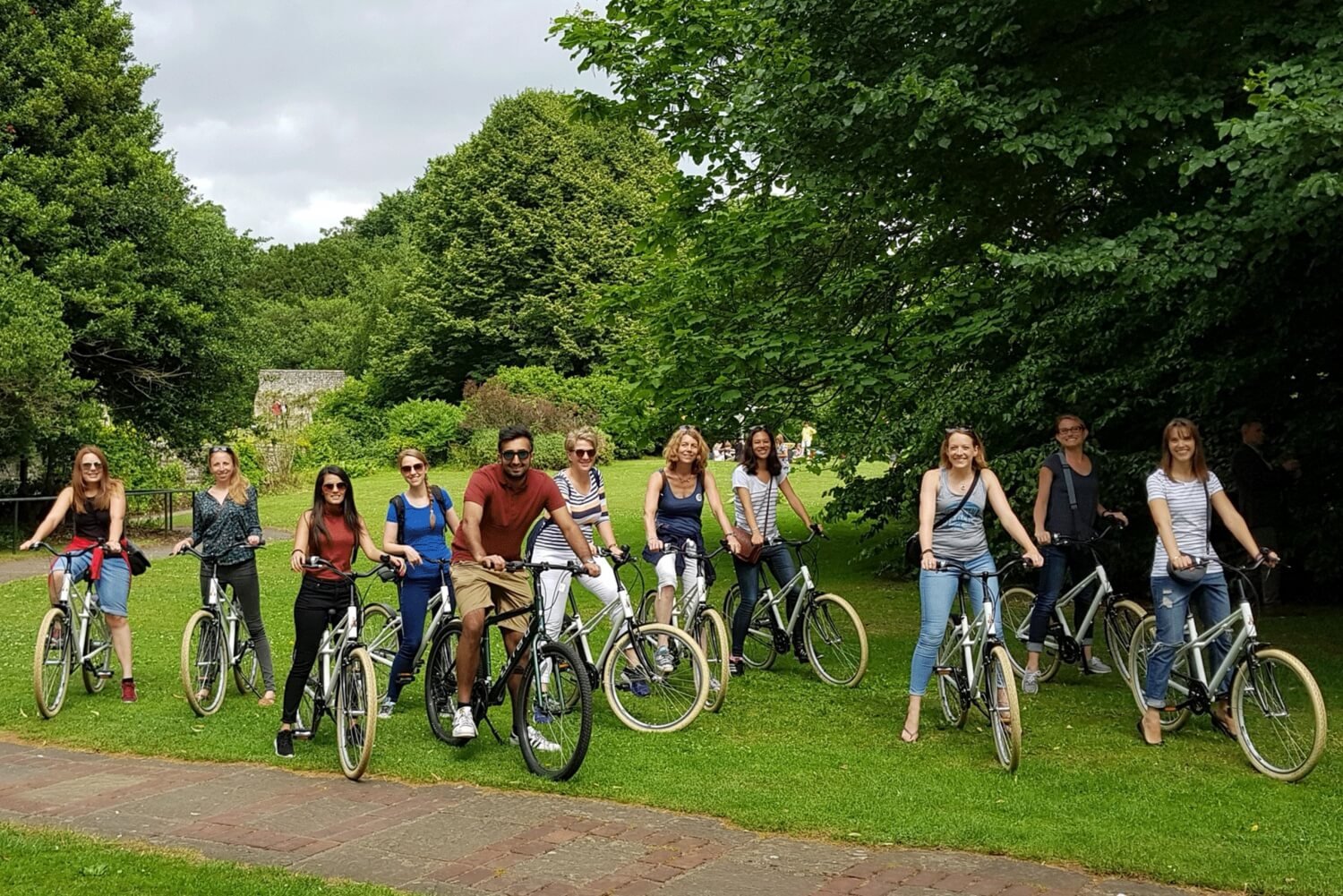 Bike tours are great ways to explore the beautiful sights of Brighton. The guided tours lead through the city's picturesque streets, from the bohemian quarters of North Laine to the opulent Oriental architecture of the Royal Pavilion with some hidden extras.
You'll uncover the history of Brighton's fishing industry and discover quirky sights such as a pet cemetery.
Bike tours available to book are:
Brighton Zip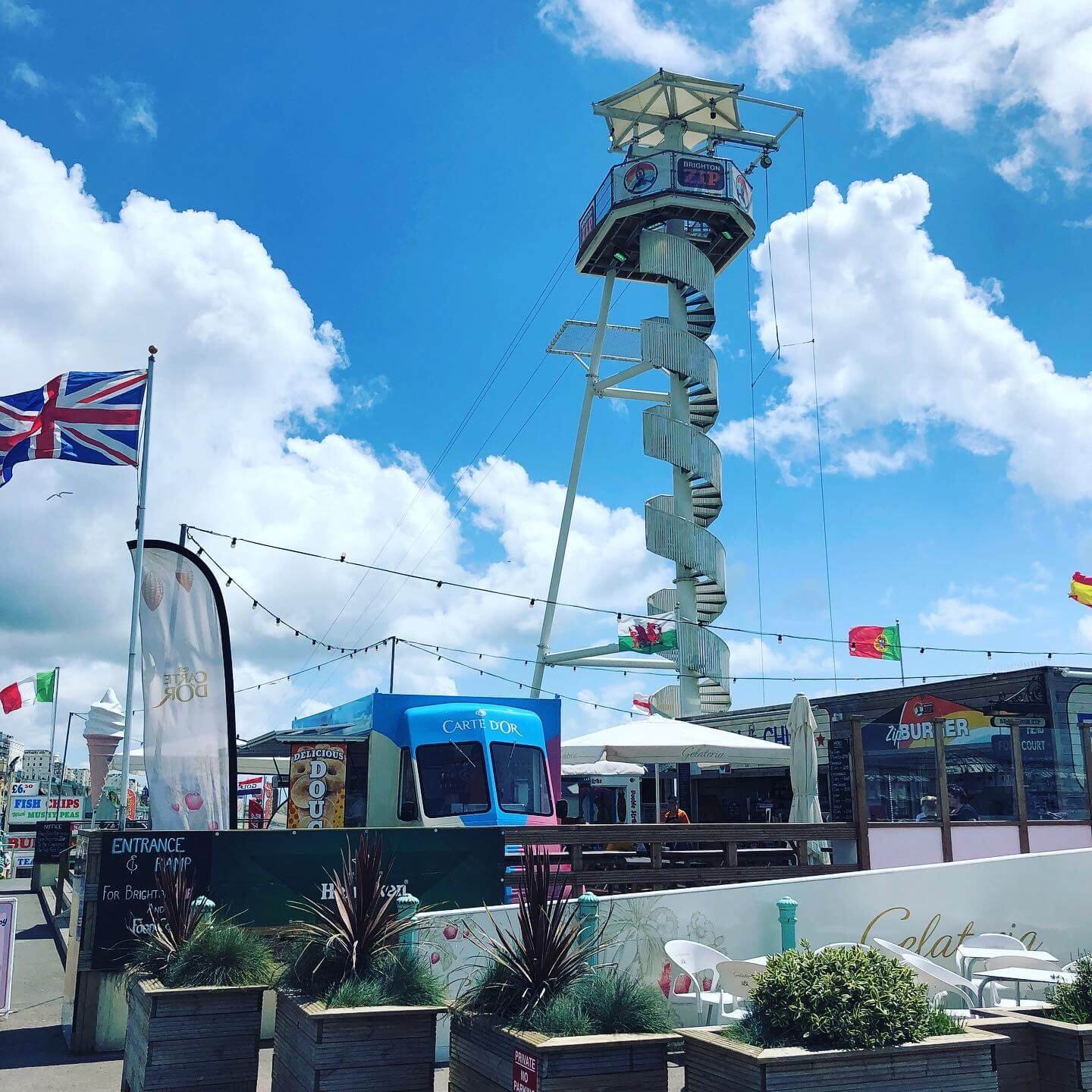 If you are looking for an exciting adventure, Brighton Zip offers a fantastic ride on Brighton seafront. The Brighton Zip is the longest and fastest zip wire on the South Coast. It runs along the well-known Brighton beach with magnificent panoramic sea views. Tasty food options, including fish & chips, are available to book.
Brighton Zip adventures available to book:
Brighton Zip Line Experience

– get an adrenalin rush and fly over the seafront on a 300-meter dual zip line and an additional 24-meter drop zone.
Guided Tours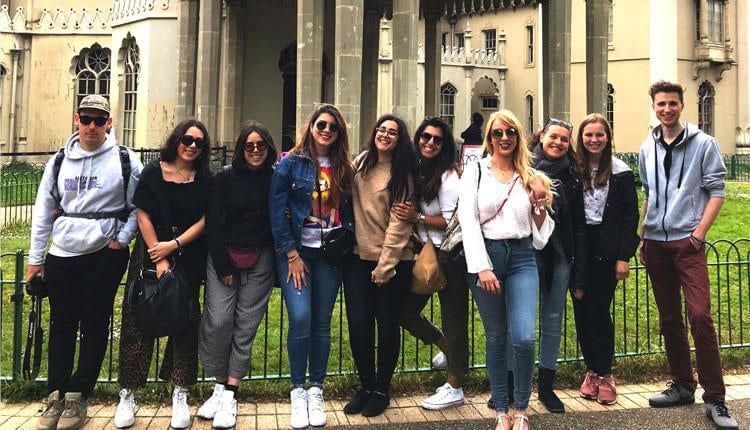 Photo: Walking Guided Tours, photo credit: © visitbrighton.com
Guided tours will let you discover Brighton and the surrounding areas from an insider's perspective and explore the famous and historical sights.
Guided tours available to book:
Hatt Adventures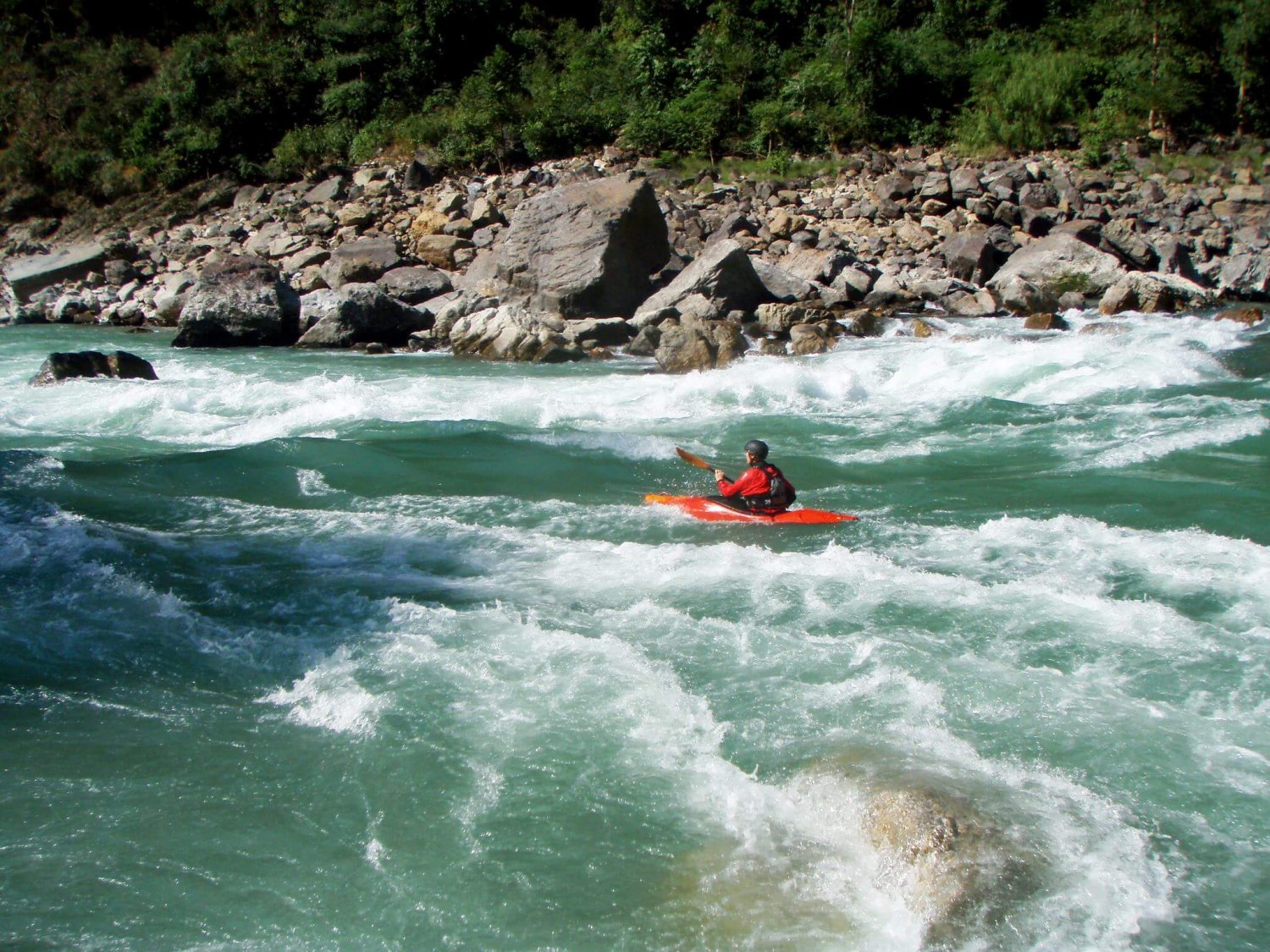 Photo: Hatt Adventures, photo credit: © thehatt.co.uk
Hatt Adventures
is a leading outdoor adventure provider. Whether you're looking for climbing, kayaking, mountaineering or abseiling adventure you won't be disappointed. Hatt Adventures also organise regular climbing and kayaking trips with highly qualified and experienced instructors. The experiences are available to book for families, small groups, charity events, corporate hire, stag & hen parties, school bookings, special packages for kids.
Brighton Karting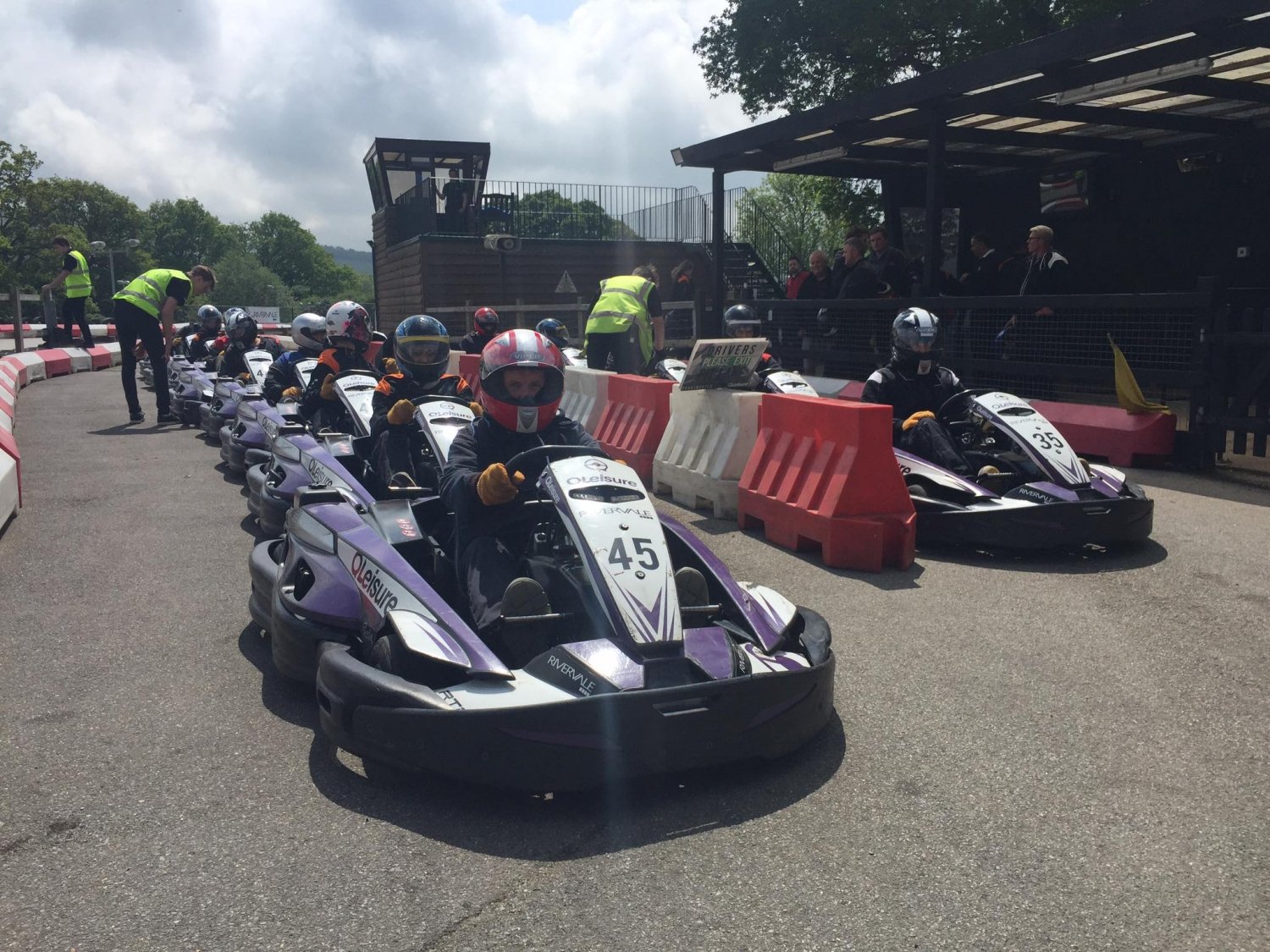 Photo: Brighton Karting, photo credit: © brightonkarting.co.uk
Brighton Karting
is an outdoor venue of high octane racing for speed and thrill-seekers. Booking possibilities are endless. It can be organised as an afternoon activity for full-day hospitality. Before you book, you're welcome to view the facilities. The 800-meter outdoor circuit is equipped with floodlights and fly-over. The circuit is only 20 minutes from Brighton Town centre. There is a choice of 3 different Karts, 270cc, 200cc and 120cc. Children can kart as eight years old.
Yellow Wave Beach Sport Venue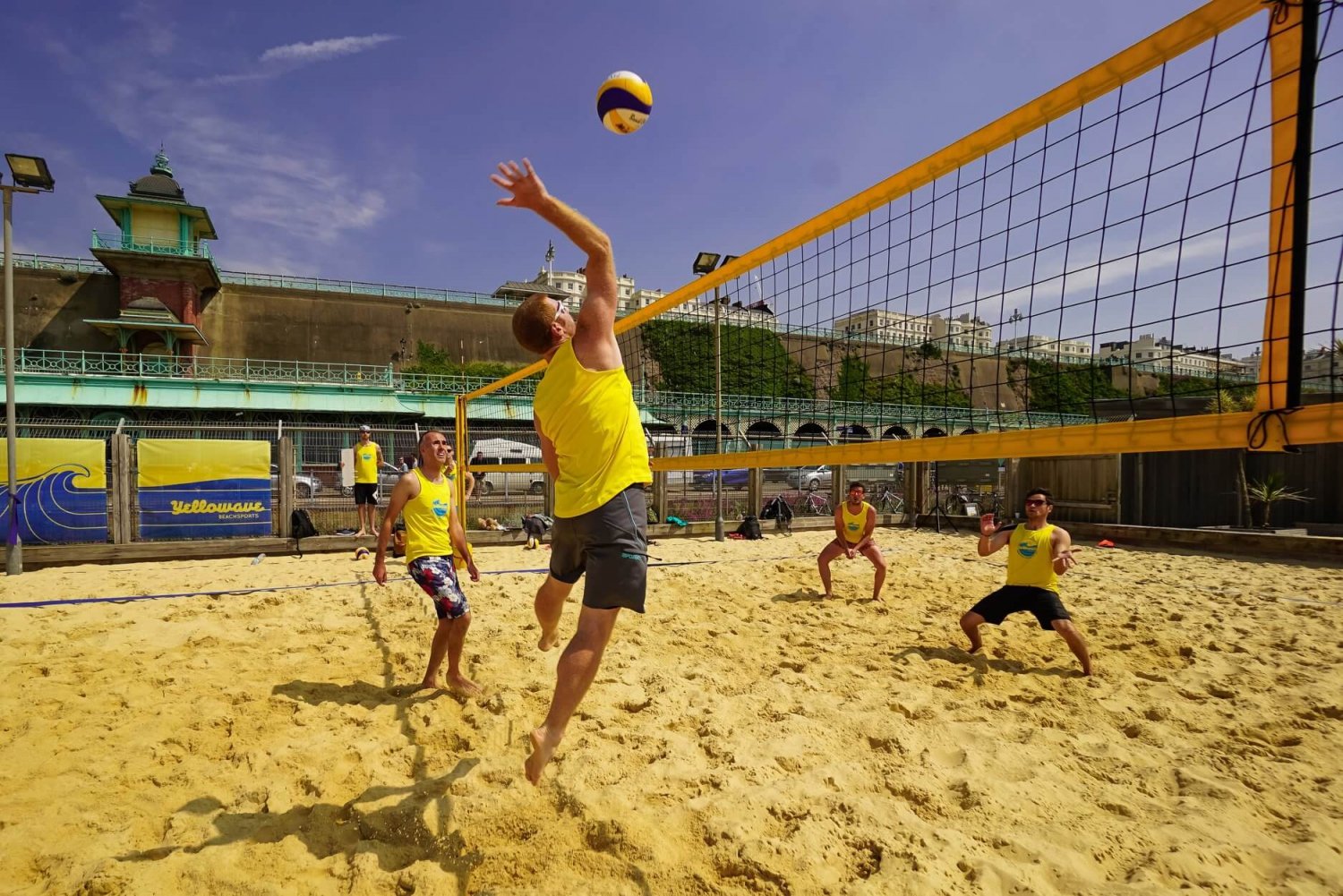 Photo: Yellowave, photo credit: © yellowave.co.uk
Yellowave Beach sport venue
is located in Brighton Beach, and it's open all year round. The venue offers beach volleyball, beach soccer, beach rugby, footvolley and tournaments. You can book your beach volleyball class online, by phone or in person. You can also hire a court or a pitch and have a go. No experience necessary. Yellowave is also an excellent place for a special occasion, kid's party, taster session and a family get together fun. Add on BBQ or hire of the Clubhouse to make it an even more special event.
Jungle Rumble Golf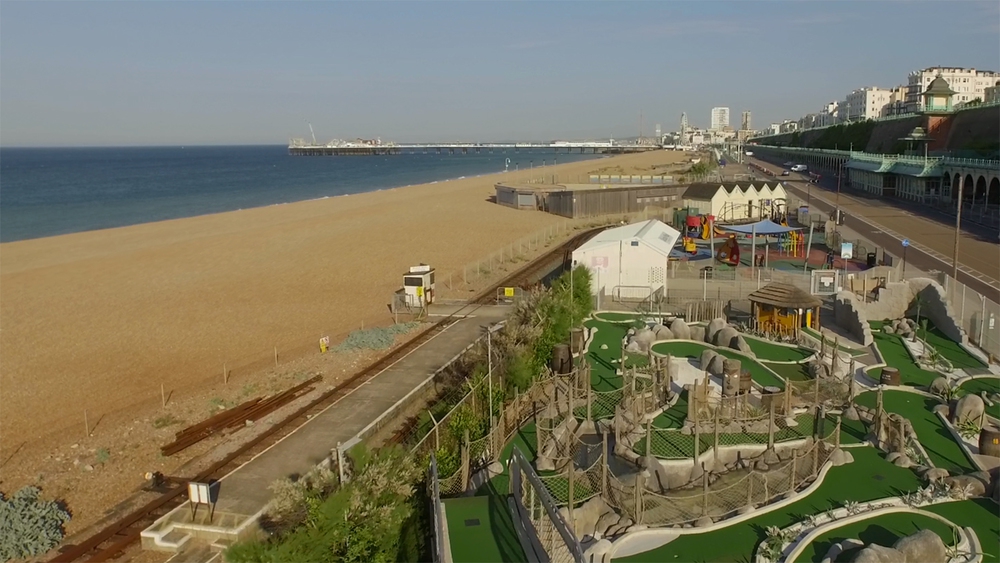 Photo: Jungle Rumble, photo credit: © junglerumble.co.uk
Jungle Rumble Golf
is a fun crazy golf venue located in the vibrant and easily accessible Brighton beach. The site has got two full 18 hole course with lots of features and tricks. The caveman course leads behind a plunging waterfall, while the treetop course allows you to scale the heights of the jungle canopy, navigating rocky outcrops and precipices. The beach bear is accompanied by a roof terrace, which provides a stunning panoramic view over the English Channel. Take a break at the terrace and indulge in the range of Deli toasties, chips, freshly made milkshakes and ice creams.
Lagoon Watersports – Hove & Marina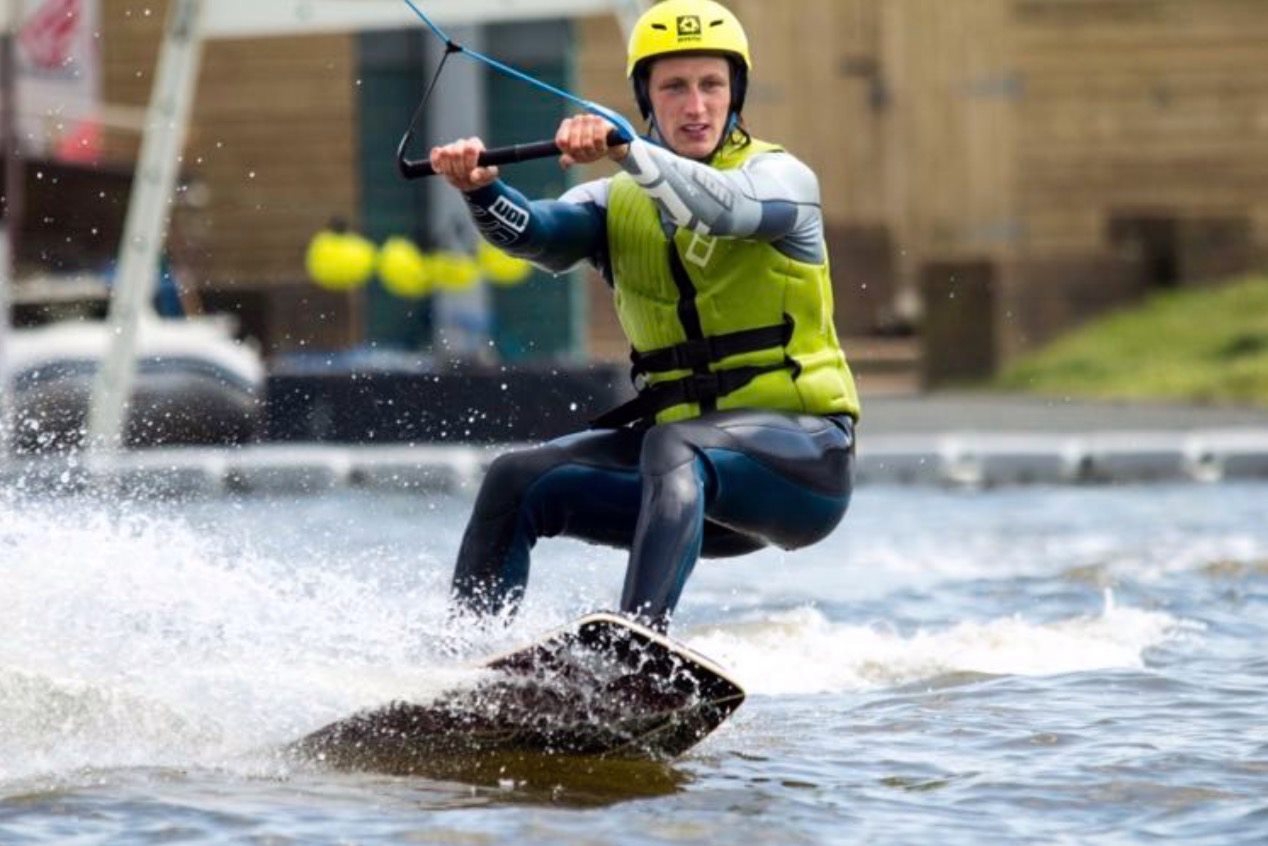 Photo: Lagoon Watersports, photo credit: © lagoo.co.uk
Experience an incredible watersports experience at

Lagoon Watersports

. Enjoy stand-up paddleboarding, also known as SUP and other water sporting activities like windsurfing, kayaking, waterboarding, powerboat driving, yacht sailing trips and many others. All activities are available for all level of experience. Friendly instructors will help you to remain totally at ease when you're engaging in activities you have no previous experience.
Rampion Wind Farm Tours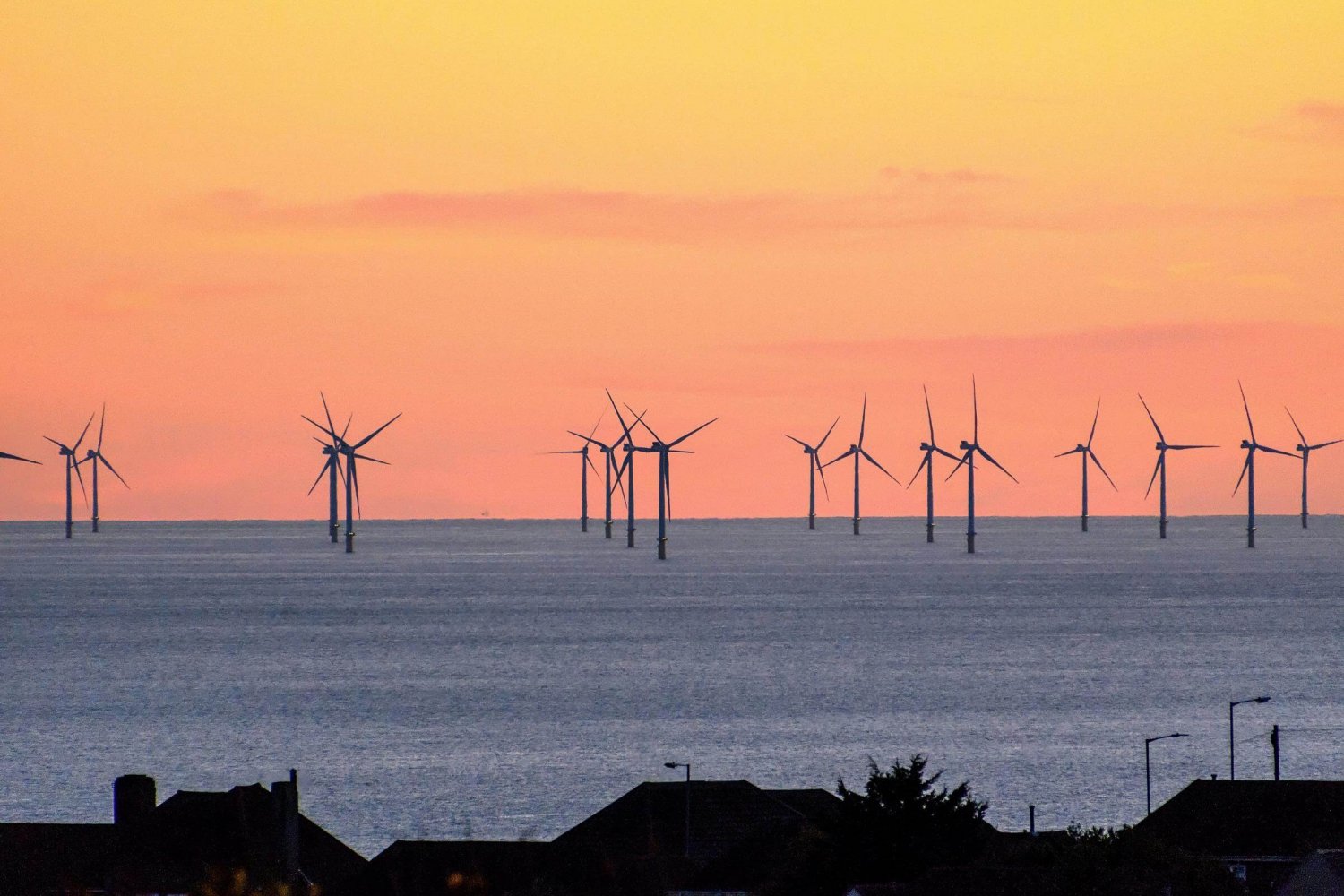 Photo: Rampion Offshore Wind Farm, photo credit: © rampionoffshore.com
Try a once in a lifetime opportunity to see Brighton's famous Rampion Wind Farm. Experience a panoramic view of England's 'South Coast Riviera' when you cruise nine nautical miles in each direction in the 10m ultra-stable 700HP catamaran the famous Brighton Driver 2. Enjoy the sea breeze when you float in between the magnificent windmills, and marvel at the epic scale while you listen to Skipper Paul commentary. Tours last 2-3 hours and depart at 9 am 12 pm and 3 pm on Saturdays and Sundays.
Adventure Connections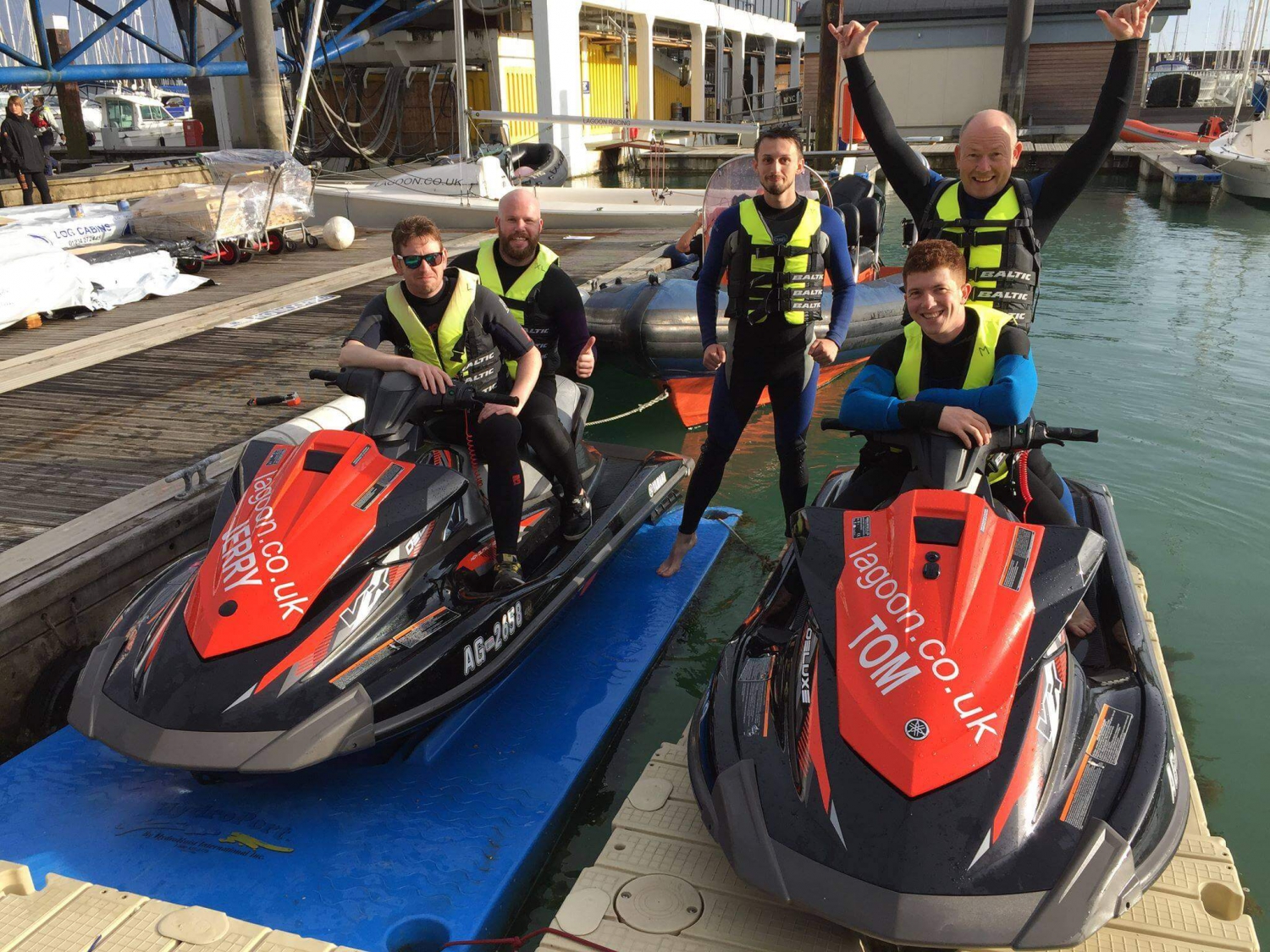 Photo: Adventure Connections, photo credit: © adventureconnections.co.uk
Adventure Connections
offer a wide choice of adventure activities including outdoor karting, windsurfing, argot diving, archery, axe throwing, jet skiing, powerboat ride and many more. You can build your outdoor activity to suit your budget. If you're looking for an unusual experience for your party, you can add lots of fun activities such as goggle football, shock ball and many more.