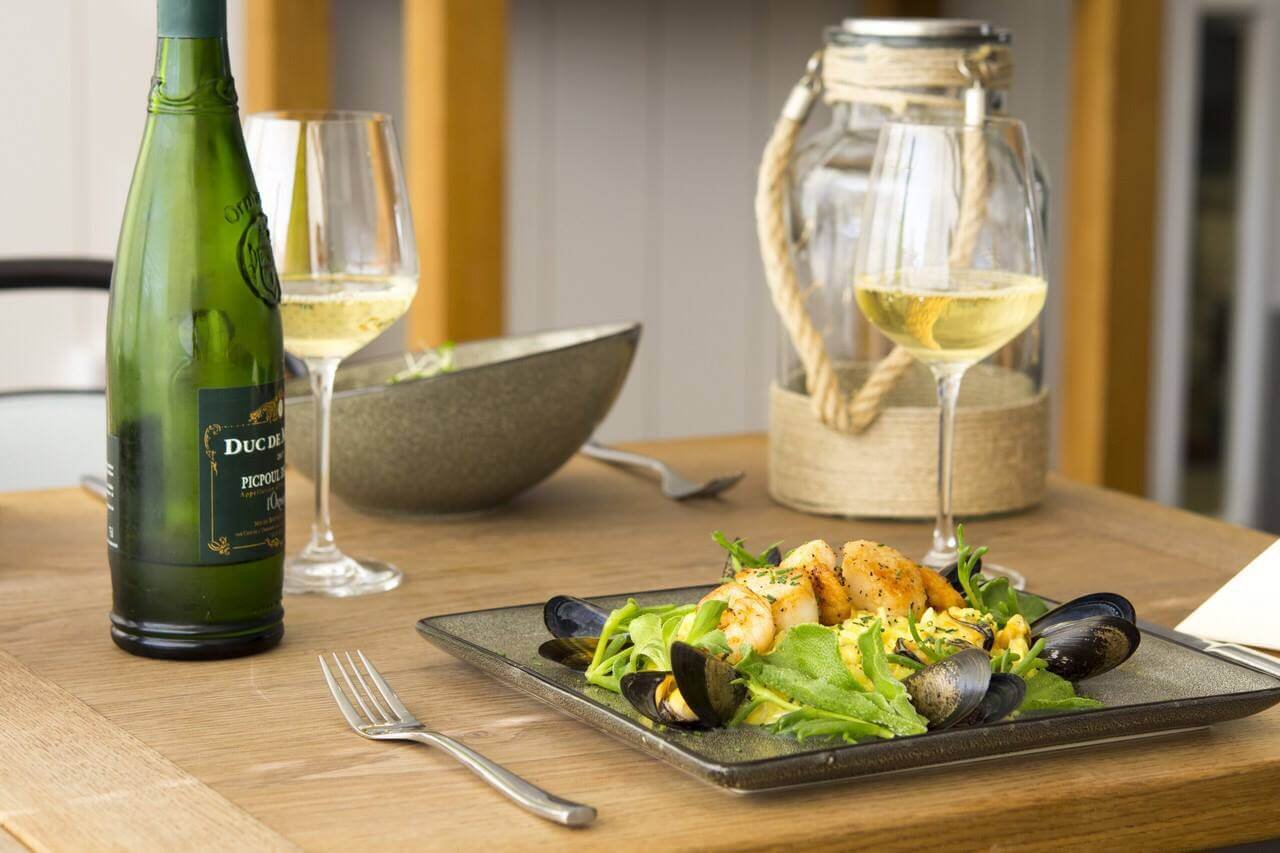 Top 10 Restaurants in Worthing
Top 10
Best restaurants in Worthing
Are you looking for a great restaurant in Worthing? Check out the following best restaurants in Worthing.
Salsa Viva Cantina
Salsa Viva canteen has an explicitly Mexican street food theme. The restaurant is popular, thanks to its focus on authentically-inspired recipes, helping to differentiate it from larger, similarly-themed chains. Favourite dishes on the menu include aubergine burritos, sweet potato quesadillas, and halloumi-stuffed tacos.
Munch Coffee Bar & Kitchen
If you're looking for a great breakfast in Worthing, then Munch Coffee Bar and Kitchen is the place to go. Famous for its large portions and expertly cooked eggs, this is an excellent location for breakfast lovers of all stripes. Favourite dishes include eggs royal, Florentine and Benedict, "The Munch Breakfast" and "The Munch Veggie Breakfast."
Ami Bistro
If you're looking for local cuisine with an emphasis on seafood, then Ami Bistro is a great location. The restaurant is famous for its cosy ambience and stunningly-presented food. Popular menu items include spinach and mushroom risotto with Grana Padano Tipo cheese, roast cod, lamb with potato croquettes, and goats' cheese truffles. Many items on the menu are gluten-free.
Sylvan Oak
Sylvan Oak wants to recreate the feeling of eating in the forest, hence the name. Popular menu items include the fillet of beef with potato mousseline, highland red deer loin with heritage beetroot, turnip puree and lilliput caper sauce and passion fruit cheesecake for dessert. Foodies love Sylvan oak for its unique atmosphere and personal service.
NRG Cavern
NRG Cavern is a contemporary restaurant serving breakfast and lunch items. You can get avocado on toast for breakfast, and a range of exciting lunches, including Mexican fajita bowl with chicken, pepper, and onion in a fajita marinade. The food is simple, and the atmosphere is relaxing.
Efes
Efes focuses on hearty and home-made Meditteranean-inspired food and is perfect for both groups and romantic dining. Popular dishes include Mousakka, which is layers of vegetables and cheese served with salad, vegetable dolma, peppers stuffed with rice, onions, and herbs, and the chef's mixed grill.
The Indigo Restaurant At The Ardington Hotel
The Indigo Restaurant serves a range of high quality British and European-inspired meals. The large tables and space make it ideal for parties and group events. The restaurant serves a little bit of everything, from pub food to excellent cuisine. One of the most popular and usual dishes is white chocolate cheese, coriander puree, and pineapple jelly dessert.
Cucinetta
Cucinetta is an Italian restaurant located in the heart of Worthing selling aubergine parmigiana, mussels, Nicoise salads, and pork belly. The restaurant is famous thanks to its great atmosphere and authentic style of cooking.
CrabShack
CrabShack sells British seafood on the beachfront. Famous for its spicy squid and fish stew, CrabShack likes to keep things simple. The small menu allows the restaurant to focus on making every dish delicious.
Restaurante Andalucia
Restaurant Andalucia focuses on Meditteranean-style food and has both vegetarian and vegan options. Popular dishes include lightly-fried fish, tender lamb skewers and aubergine mixed salad. Restaurant Andalucia is highly rated, thanks to its cosy ambience and focus on well-constructed dishes.