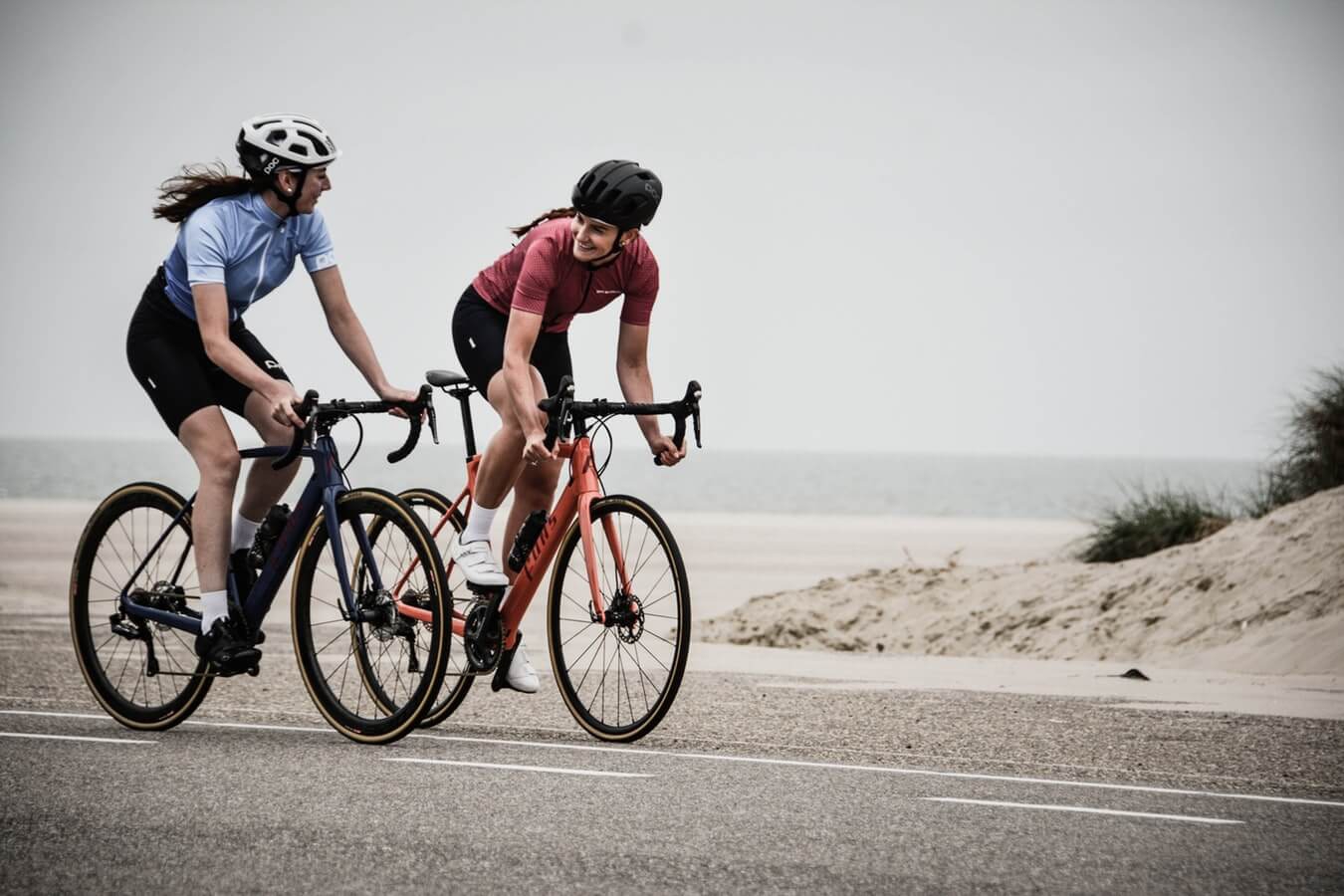 Cycling routes around Brighton
Sports
The south coast has many beautiful cycling routes to explore. The best way to experience the south-east coastline is by bike. There are many routes to take you past a wide variety of British landscapes, allowing you to appreciate the stunning views of Sussex and breathe the fresh sea air.
Would you like to explore Brighton and its surrounding on the bike? If yes, here are a few superb routes to cycle in and around Brighton.
Coastal Rottingdean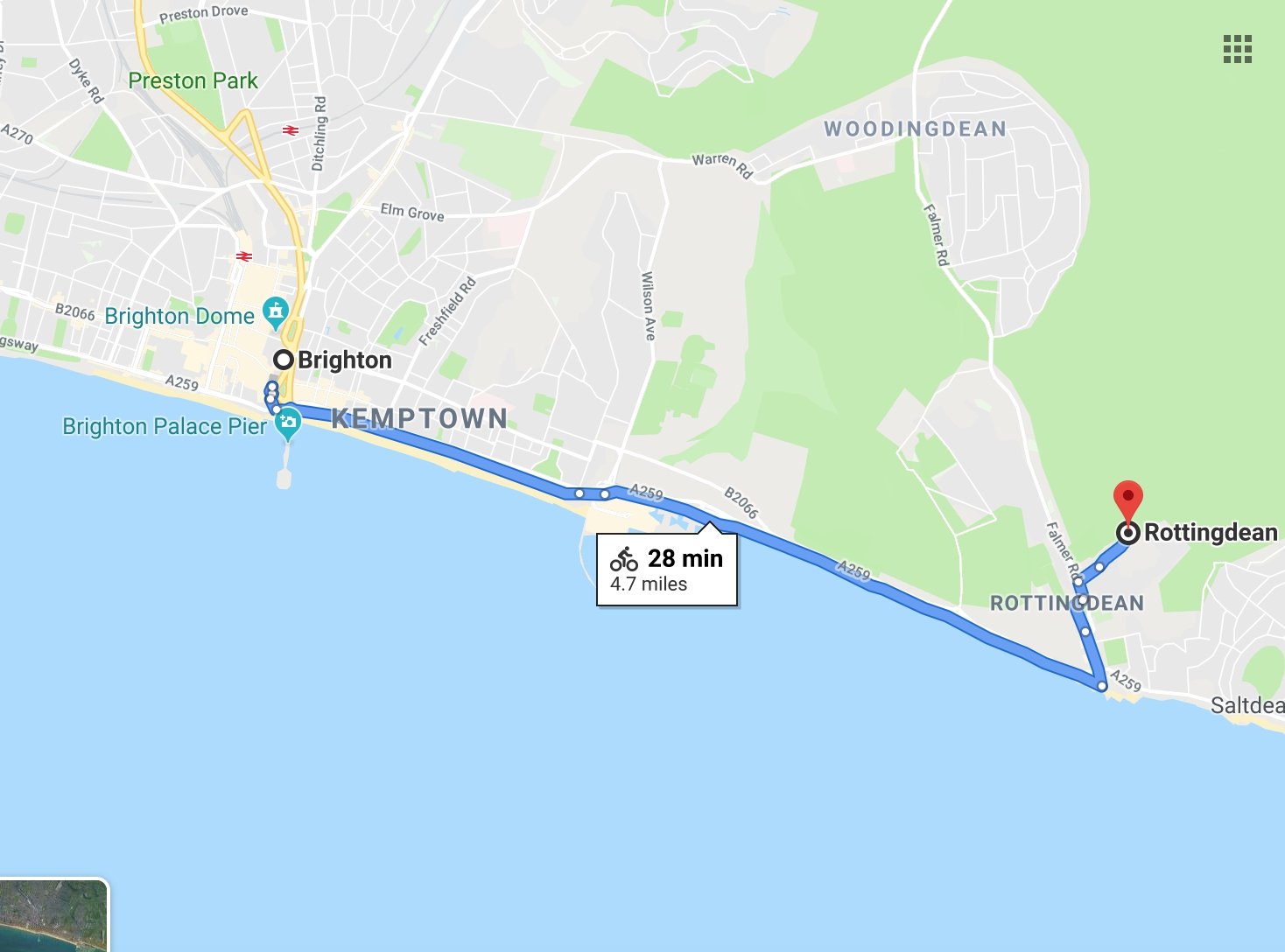 The Coastal Rottingdean cycle path starts from Brighton seafront to the village Rottingdean. This route follows the National Cycle Route 2 and is a flat route. You can begin the journey from Brighton beach and continue cycling passing Volks Railway and Brighton Marine to arrive at Rottingdean. The route pass lively seafront cafes on Brighton beach, shops and galleries. Rottingdean is a scenic coastal village which is very popular among artists, politicians and writers since the 19th century. You can have a nice break from cycling and spend some time having a cup of tea in a traditional English tearoom and visiting local galleries and shops.
Coastal Worthing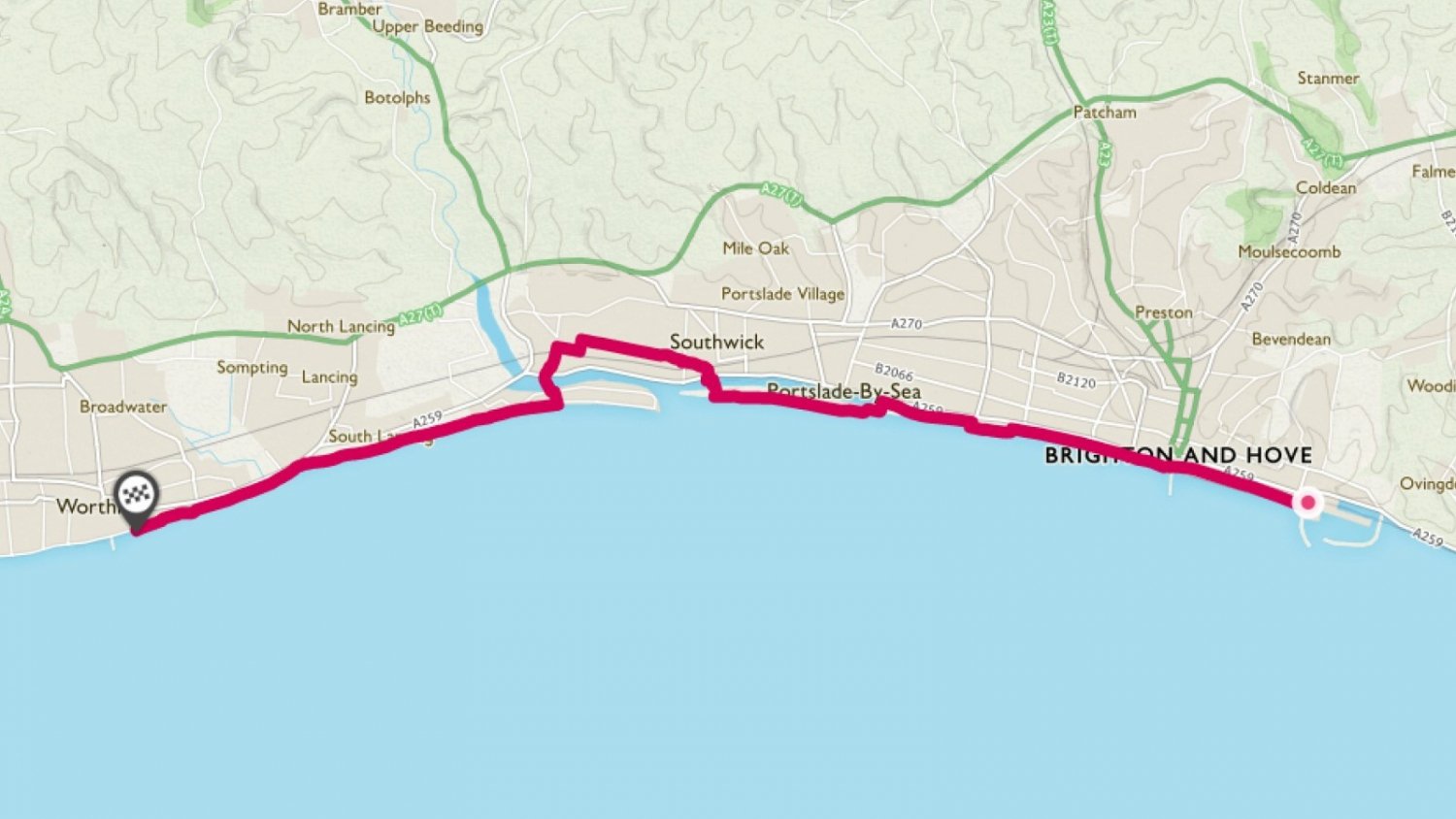 The Coastal Worthing cycling road can be started from Brighton central beach, following National Cycle route 2 to the seaside town – Worthing. This cycling route is 10 miles long. Worthing is the biggest town in West Sussex with beautiful beaches, cafes, shops and galleries. The way passes Hove seafront and Hove Lawns, where you can enjoy beautiful sea view and peaceful atmosphere of Hove.
Then you will cycle to Hove Lagoon, where you can stop in the café and watch people enjoying water sports such as kayaking, windsurfing, paddle boarding and jet ski. After Hove Lagoons the route continues to Shoreham Harbour. Shoreham Harbour is the most important and biggest port in Sussex. Shoreham Harbour offers stunning views of Sussex coast and charming coffee shops to take a break.
Then you need to cross the harbour via the lock system to continue to follow NCR 2 to reach Shoreham-by-Sea. It's a historic town with a rich fishing history. Once you're in the centre of Shoreham, you need to cross the river on the cycle bridge onto Shoreham Beach. The Shoreham beach is famous for its rich diversity of birds and colourful flowers and plants.
Continuing cycling by the coast, you will eventually get to Worthing. There are plenty of things to do in Worthing. You can

discover more in our Worthing – local guide

.
Stanmer Park & Falmer Route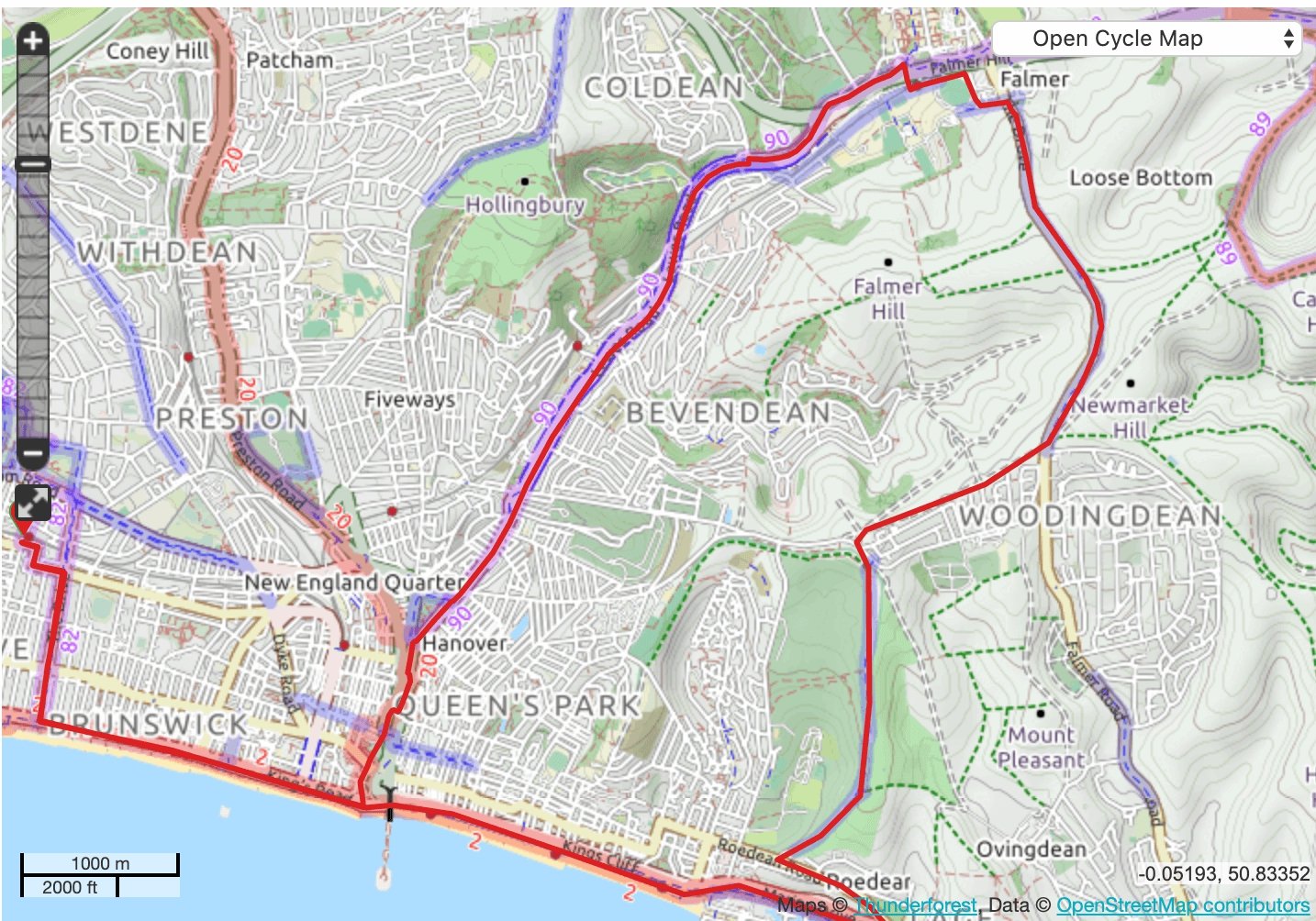 This route is 16 miles long and starts at Hove Station. Then continues via seafront passing Hove Lagoons and Hove Lawns, where you can visit Fatboy Slims's popular beach café. After Hove the route continues via Brighton Seafront, passing Brunswick till you reach Brighton Palace. Then head north-west on Old Steine/A23 toward Castle Square and continue to follow A23. Keep right to move on Gloucester Place, after that slight right onto Richmond Place. The route continues on National Cycle Route 20 to Lewes Road for another 1.8 miles. Then turn left onto Coldean Lane for 0.7 miles till you get to Stanmer Park. Stanmer is a perfect place for a family picnic and a short break. After that, the route continues via Falmar Road passing Woodingdean and leading to Brighton Marina. Then back via Brighton seafront to Hove.
We have described three very easy cycling routes. If you would like to discover more cycling routes, you can download

Brighton & Hove Cycle Map - PDF 1.58 MB

for complete details of cycle lanes and paths.