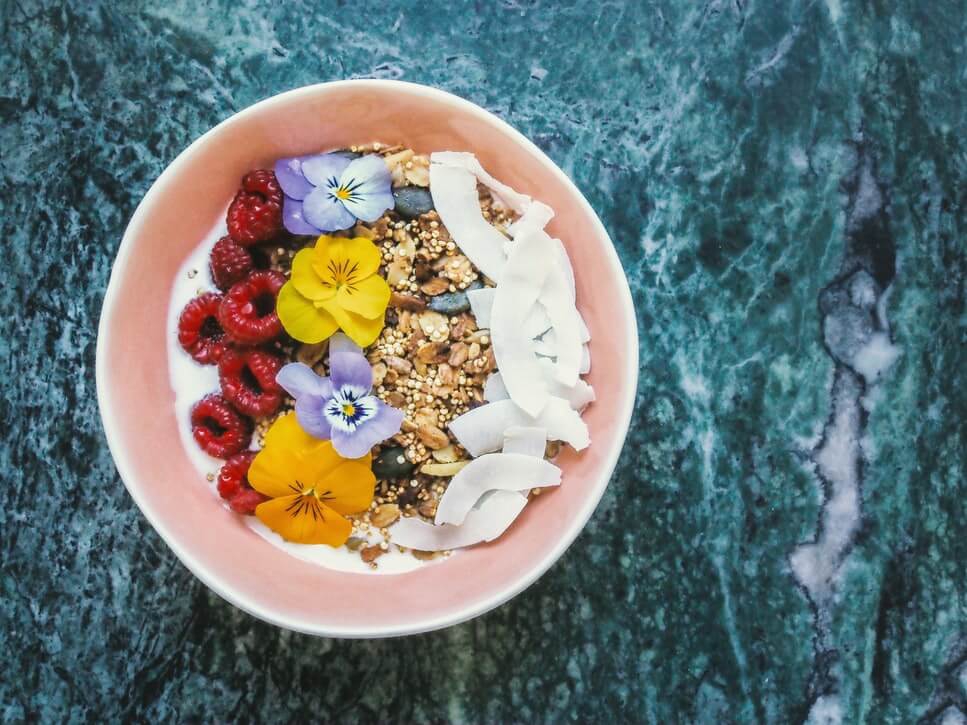 Healthy Vegan Recipes for Breakfast
Food & Drink Lifestyle
Are you looking for plant-based and vegan breakfast ideas? These delicious vegan breakfast ideas are full of flavours, whole grains and plant-based protein.
Chia & Almond Overnight Oats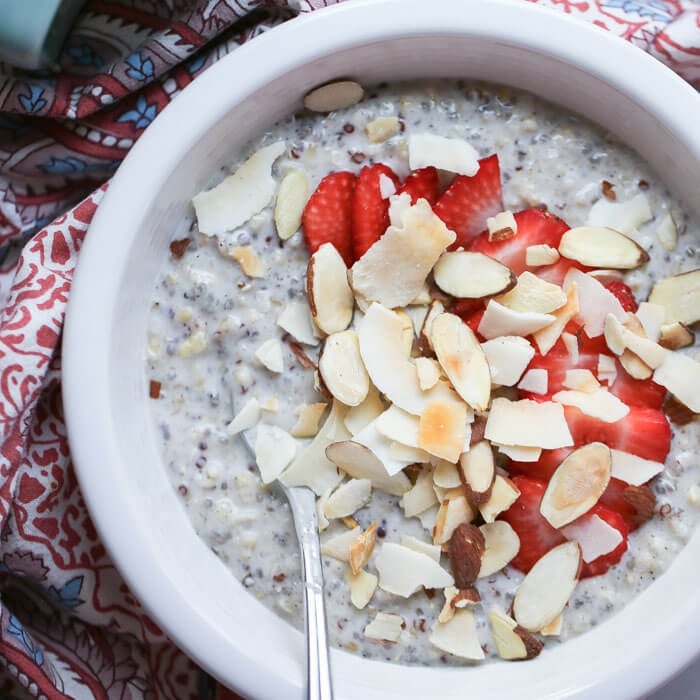 Start your day with a delicious breakfast of chia & almond overnight oats with energising oats and omega-3-rich chia seeds. This recipe is vegan, but you can use cow's milk and yoghurt if you prefer to.
Ingredients
200g jumbo porridge oats

50g chia seeds

600ml unsweetened almond milk

2 tsp vanilla extract

125g raspberries

100g almond yoghurt

250g blueberries

20g flaked almonds
Method
Put the oats and seeds into a bowl and pour over the milk and vanilla extract. Leave it for 5-10 minutes for oats to absorb the milk and extract.
Add half raspberries to the oats and crush them into the mixture. Spoon them into small pots, then top with the yoghurt and the rest of raspberries and blueberries. Cover and chill overnight. To serve to add 2tbsp almond milk over each and top it with the almond.
Vegan Banana Bread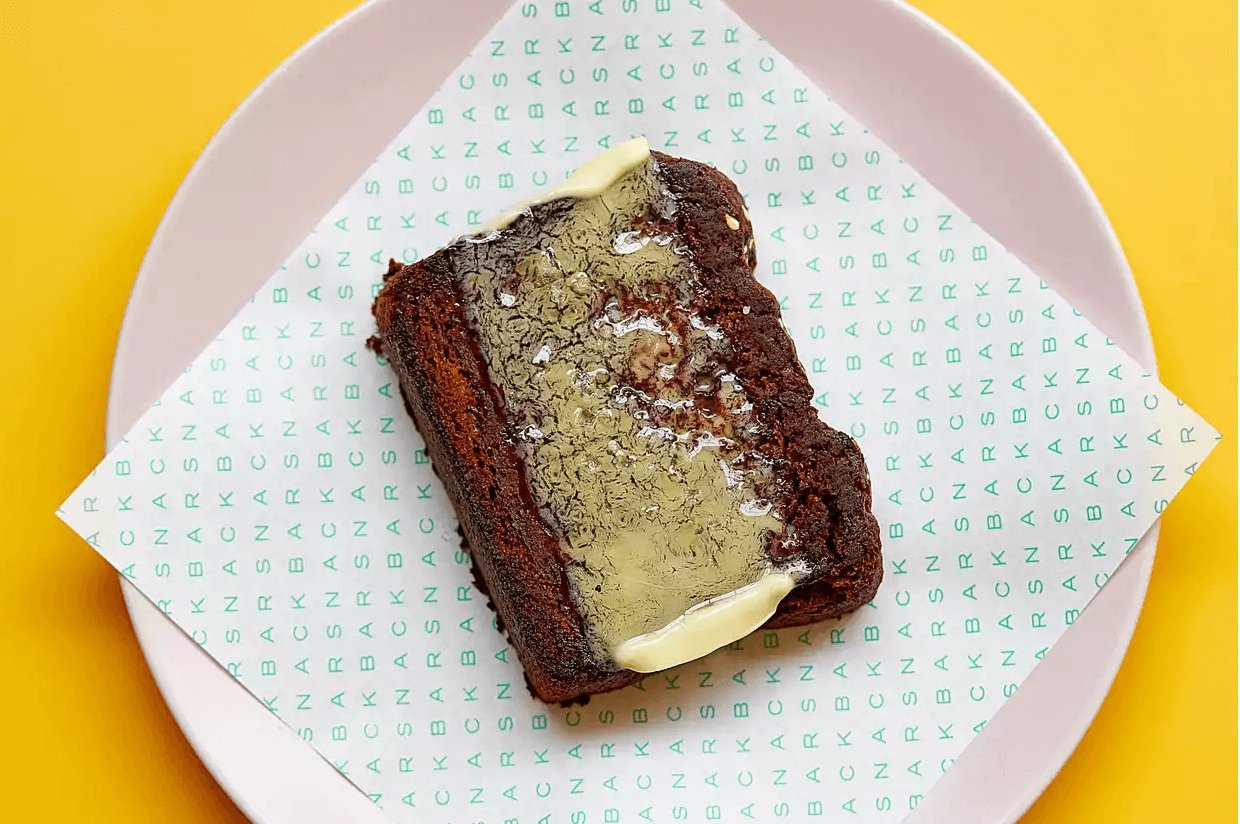 This egg-free & dairy-free banana bread is made from oat milk, tahini and super-ripe bananas that make the perfect on-the-go breakfast and mid-morning breakfast.
Ingredients
240ml oat milk

2 tsp apple cider vinegar

1 tsp vanilla extract

200g soft dark sugar

140g soft light brown sugar

500g very ripe mashed bananas

130g dark tahini

3 tbsp sunflower oil

250g wholemeal flour

1 tsp fine sea salt

2 tsp baking powder

1 tsp bicarbonate of soda

Black and white sesame seeds
Method
Heat the oven to 180C/fan, 160C/gas 4 and line a 900g loaf tin with baking paper.
Mix and whisk together the oat milk and vinegar in a large bowl. Add the vanilla, sugars, tahini, banana and sunflower oil in another bowl mix together the flour, salt, baking powder and bicarb.
Fold the wet ingredients from the first bowl through the dry ingredients very gently. Pour the butter into the prepared tin and top with the sesame seeds. Bake for 30 minutes, then turn the oven down to 150C/fan 130C/ gas 2 and bake for 1 hour. Remove and cool in the tin for 10 minutes, before moving to a wire rack to cool completely.
Vegan Pancakes with Mixed Berry Compote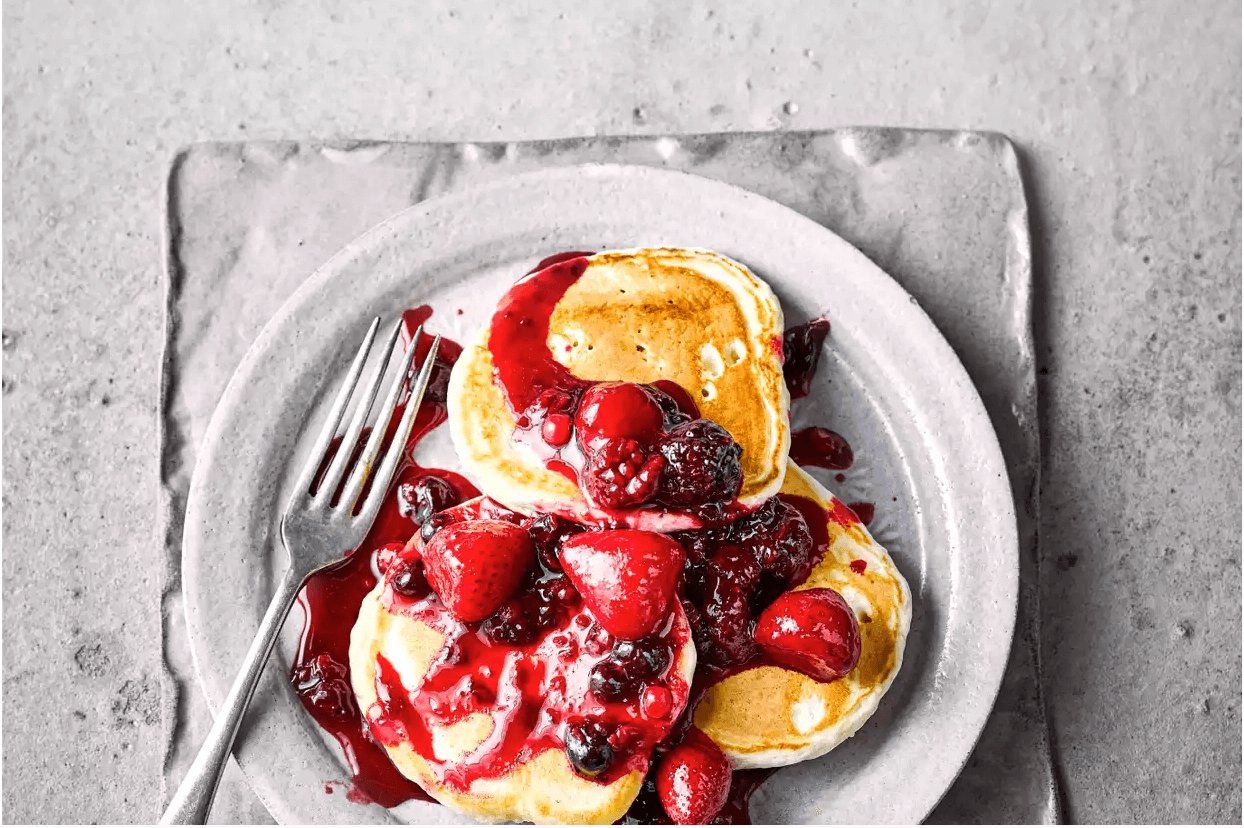 These fluffy pancakes are delicious and very easy to make option for vegan breakfast or brunch and ready in under 30 minutes.
Ingredients
200g mixed frozen berries

1 tbsp icing sugar

A squeeze of lemon juice

150g plain flour

2 tbsp caster sugar

2 tsp baking powder

A pinch of salt

A dash of vanilla extract

150ml unsweetened almond milk

½ tbsp vegetable oil
Method
Tip the berries into a small pan with the icing sugar and lemon juice and cook for 5-10 minutes till saucy and keep warm.
Tip the flour, caster sugar, baking powder and salt into a bowl, and mix to combine. Pour in the vanilla and almond milk. Then whisk to mix it all.
Heat a non-stick frying pan over medium heat with 2 tsp of oil. Swirl the pan with the oil to coats the entire surface. Then add a tbsp of butter to the pan and cook the pancakes, 3-4 minutes on each side.
Serve the pancakes with the compote.
Related Articles:
Delicious Seafood Recipes from Brighton
Tips How to Invest in your Wellbeing
Flexitarian Lifestyle Guide to Brighton