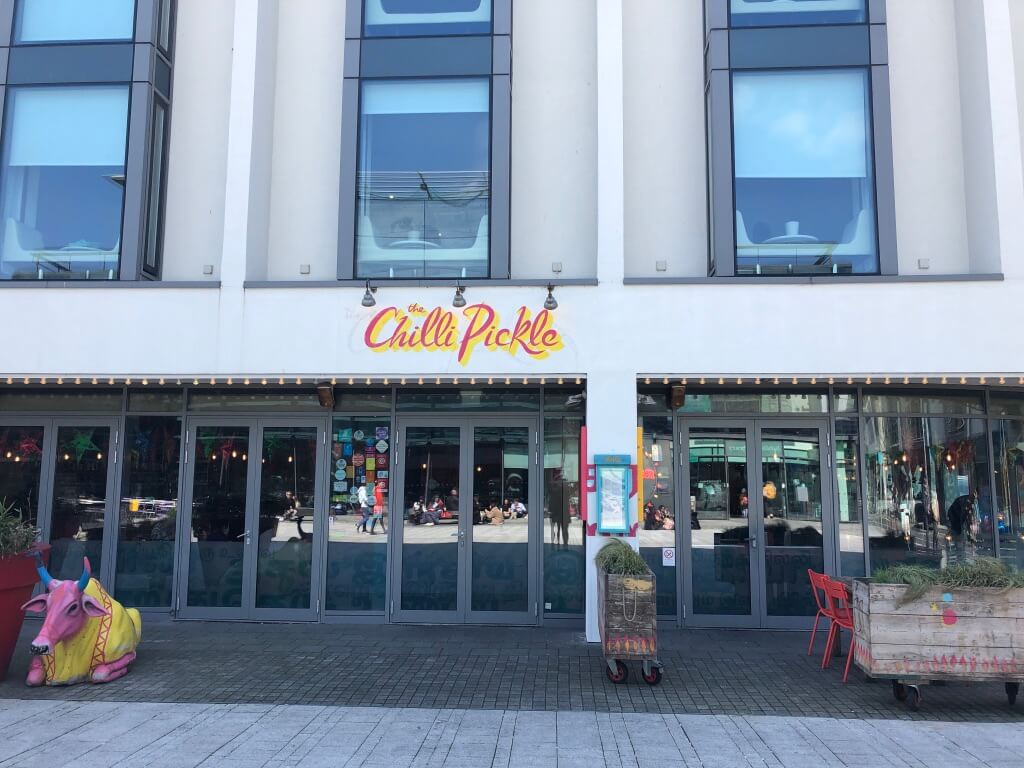 Michelin Restaurants in Sussex
Food & Drink
When it comes to food and fine dining, there is nothing quite like exploring exquisite Michelin Star restaurants in your area. Whether you're from Sussex or you plan on taking a trip there soon, there are so many delicious fine dining experiences you need to put on your bucket list. Not surprisingly, many of the Michelin Star restaurants in Sussex specialise in fish. The proximity to the sea makes every local catch the freshest of the fresh, so no wonder there are a whole array of fish dishes gracing the menu every day. Here are some of the best Michelin Star restaurants in Sussex right now, so that you can make your decisions!
MasterChef Winning Restaurant – Etch in Hove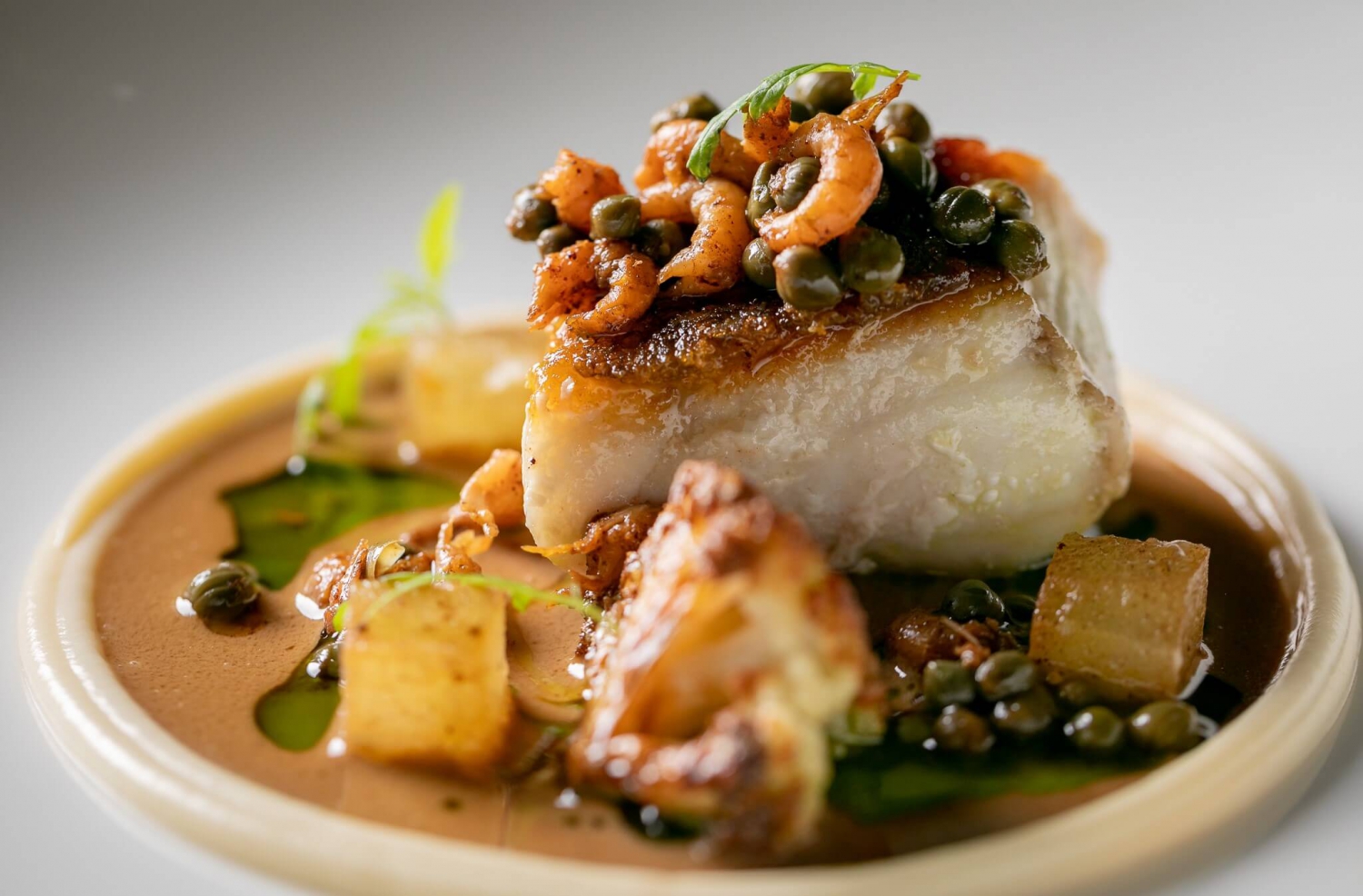 Photo: Seasonal Tasting Menu photo credit: © etchfood.co.uk
In Hove, you will be able to discover an amazing restaurant that is run by MasterChef winner Steven Edwards.
Etch Restaurant
offers delicious 4-8 course tasting menus, using the best possible local ingredients. If it becomes a firm favourite with you, you will be pleased to know that the menu changes every single week. From mackerel to scallops, you can be sure that you will receive the most delicious seafood dishes at Etch.
Gravetye Manor – East Grinstead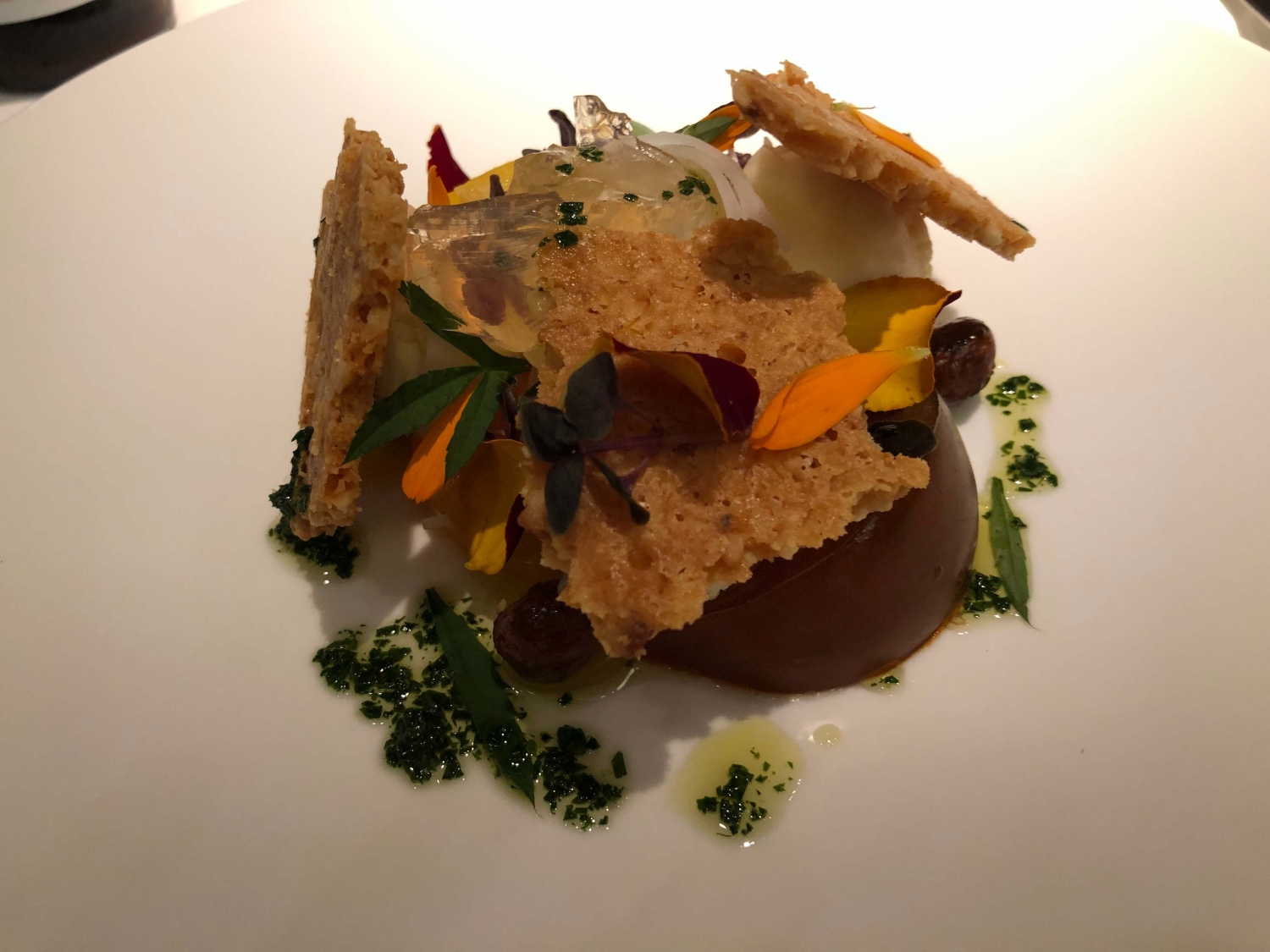 Photo: Starter - Seared Native Lobster
Gravetye Manor
is nestled in a historic building luxury countryside hotel in Sussex. Head Chef George Blogg prepares the most delicious dishes from top quality locally sourced suppliers. Blogg's signature dishes such as Glazed tart of pig's cheek, roasted celeriac, pear sorbet and wild cress or Partridge with black pudding, Brussels, Savoy are prepared to the highest quality standards they strive.
"Gravetye has always been very pioneering – through the garden, through the hotel… you can almost use that as an argument not completely to modernise but add a newer twist to the food," Blogg explains.
Restaurant Tristan - Horsham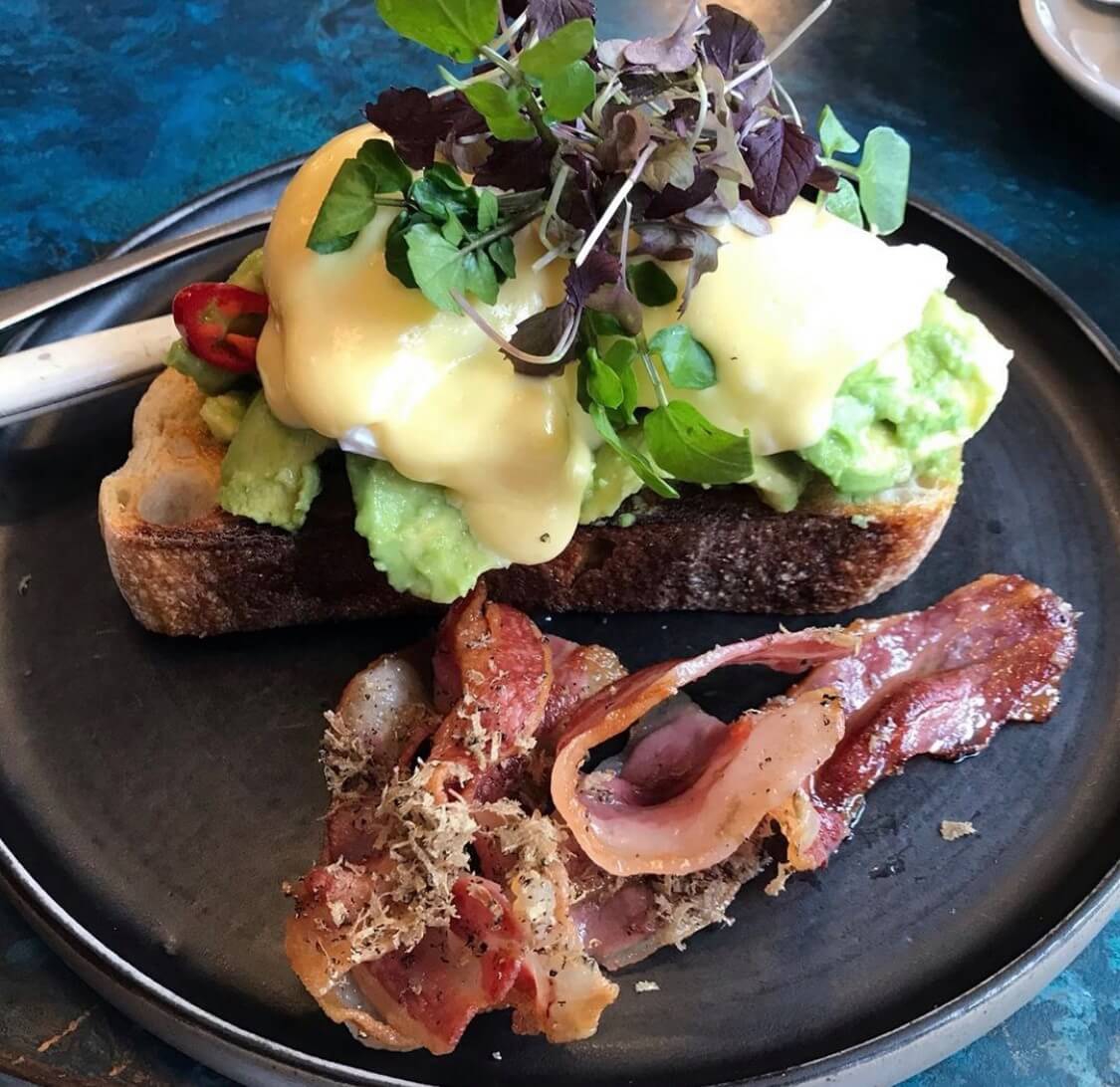 Photo: Breakfast at Tristan Restaurant photo credit: © restauranttristan.co.uk
This contemporary fine dining experience will provide you with the freshest ingredients and flavours. The distinctive choices on the menu are suitable for all tastes, and there is a refreshingly relaxed atmosphere throughout. Crab, salmon, king prawn and squid are just some of the spectacular seafood options on the tasting menu here. Being the first Michelin Star Restaurant in Horsham, the restaurant has raised the bar in the local area.
Tristan
brings the new and old together to create new exciting dishes with lots of flavours and unique ingredients.
64 Degrees - Brighton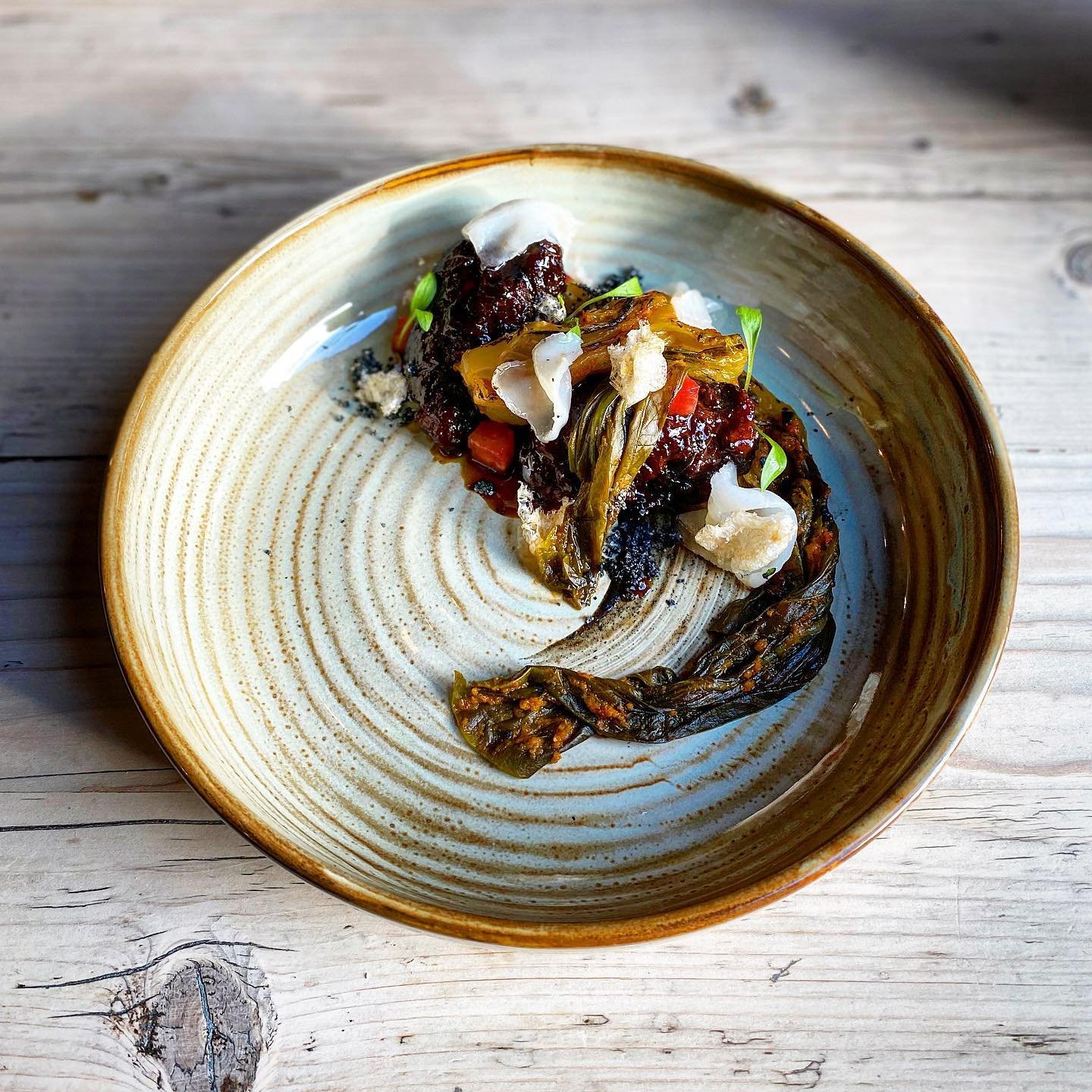 Photo: Pork Cheek Kimchi, photo credit © 64degrees.co.uk
Michael Bremmer's
restaurant 64 Degrees
is an intimate fine dining venue, which consistently stands out as a local favourite for foodies. The majority of the seating in this restaurant is in the past, which means that diners can interact with chefs as they prepare their new plates. The modern and innovative dishes make them ideal for sharing with friends, and the high-tech decor makes it a solid choice for those seeking an authentic Michelin star experience.
The Chilli Pickle - Brighton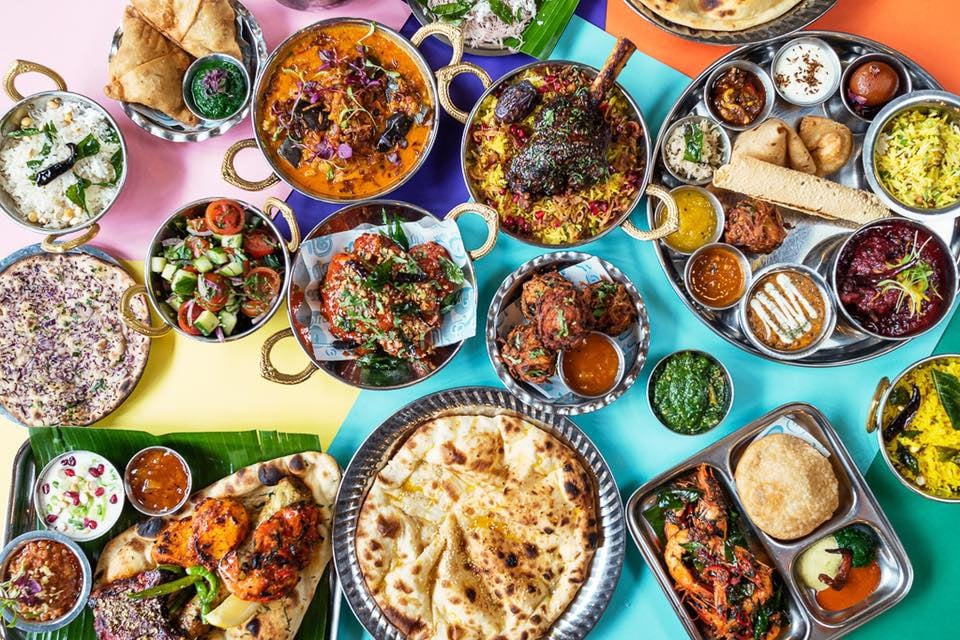 Photo: Curry at the Chilli Pickle, photo credit © thechillipickle.com
As a family run bistro, the
Chilli Pickle
is inspired by different regions of India. The refreshing and unique boutique style restaurant is ideal for foodies from all backgrounds. You can expect to find typical sample dishes of tandoori, roasts, kebabs, curries and biryanis.
Cat Inn - West Hoathly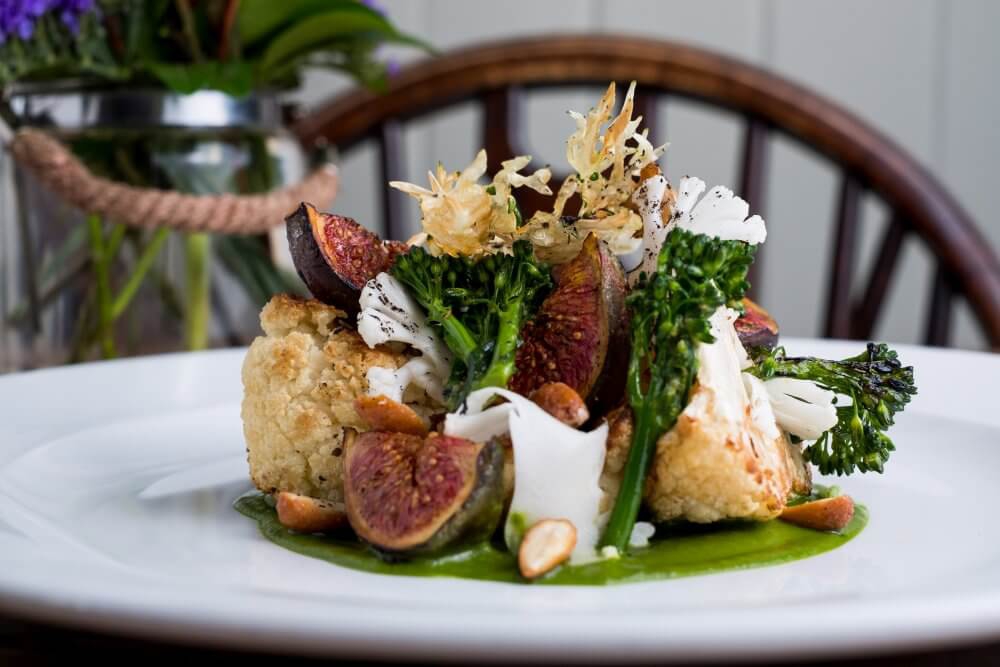 Photo: Summer Salad photo credit: © catinn.co.uk
Delicious pub food freshly prepared using the finest local ingredients. The head chef Alex Jacquemin and his team make the most delightful comfort dishes such as confit duck leg, the belly of pork, hash browns, crumble and sticky toffee pudding are to die for. The restaurant has a good selection of daily specials and Sussex cheeses.
All three restaurants 64 Degrees and Chilli Pickle in Brighton & Hove and
Cat Inn
in West Hoathly retained their Big Gourmands – an award (now for 10thyear) which rewards good quality, cooking value and rewards restaurants offering three courses menu for under £28.
The Ginger Fox - Henfield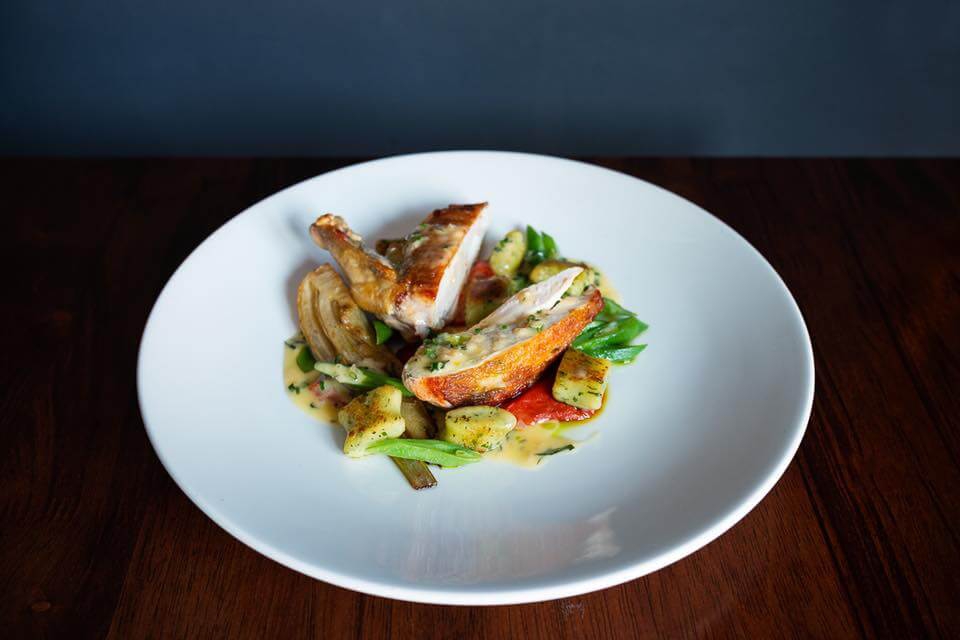 Photo: Lunch at the Ginger Fox photo credit: © thegingerfox.com
Nestled in a quiet rural area in Henfield,
the Ginger Fox
is the ideal place to go if you are looking for a Michelin Guide recommended, family friendly pub lunch. From the most tender lamb shanks with minted gravy to the fluffiest Yorkshire puddings your taste buds ever experienced, this is undoubtedly the place for a Sunday afternoon treat with loved ones.
After looking through all of the available options in the Sussex area, you will see that there are never-ending choices to be made. The next time you are in Sussex, you will know exactly where to go, and which restaurants are bound to whet your appetite. Enjoy the foodie experience and be sure to rate and review your dinner so others can try it out too.