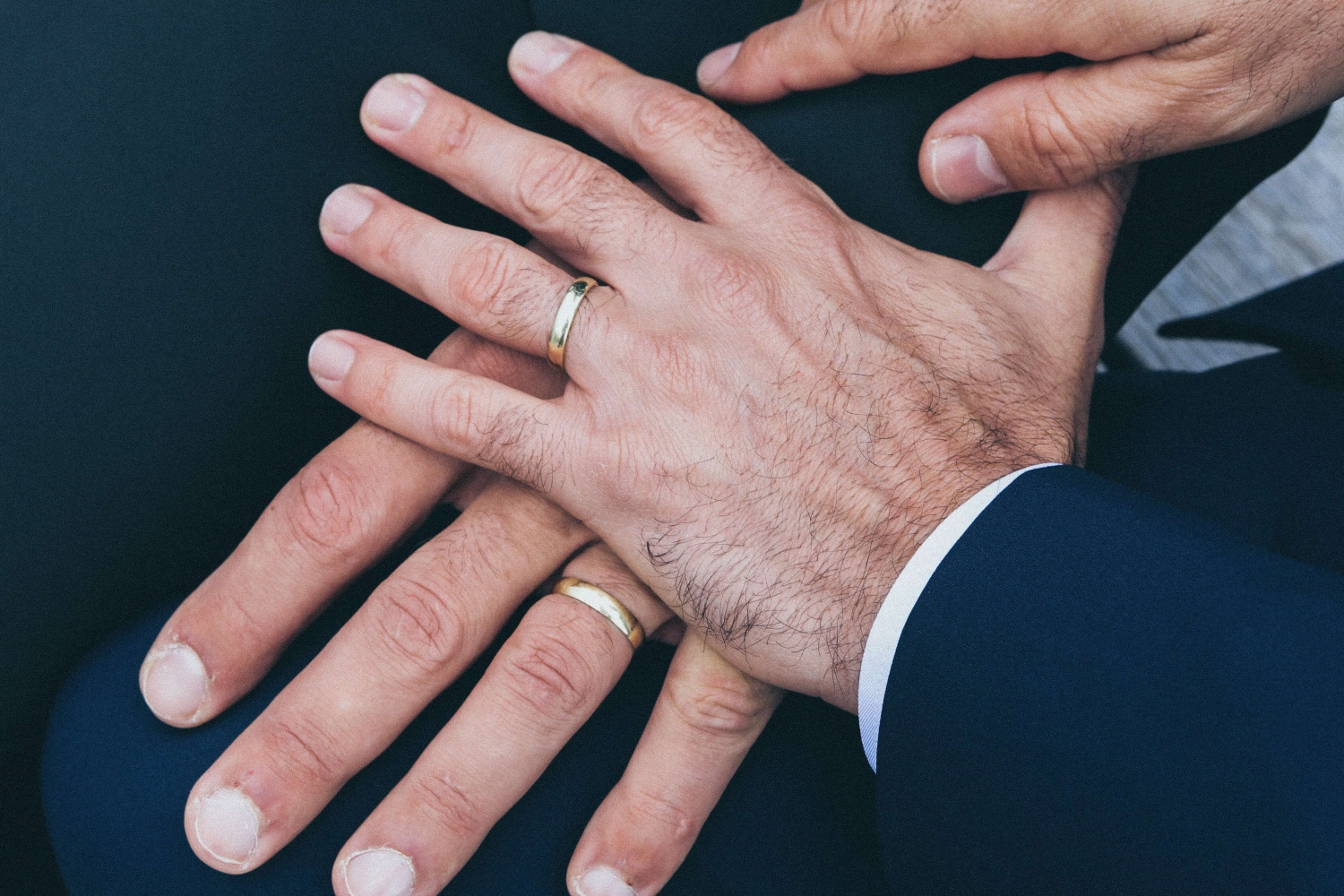 Gay Weddings in Brighton
Parties
The most creative venues for gay couples to tie the knot
Are you planning a gay wedding in Brighton? If so, you've made the right choice. The popular south coast seaside town is famous for its LGBTQ community and gay-friendly options.
But which venues are the best for gay couples who want to tie the knot? Let's take a look at some of your options.
Harbour Hotel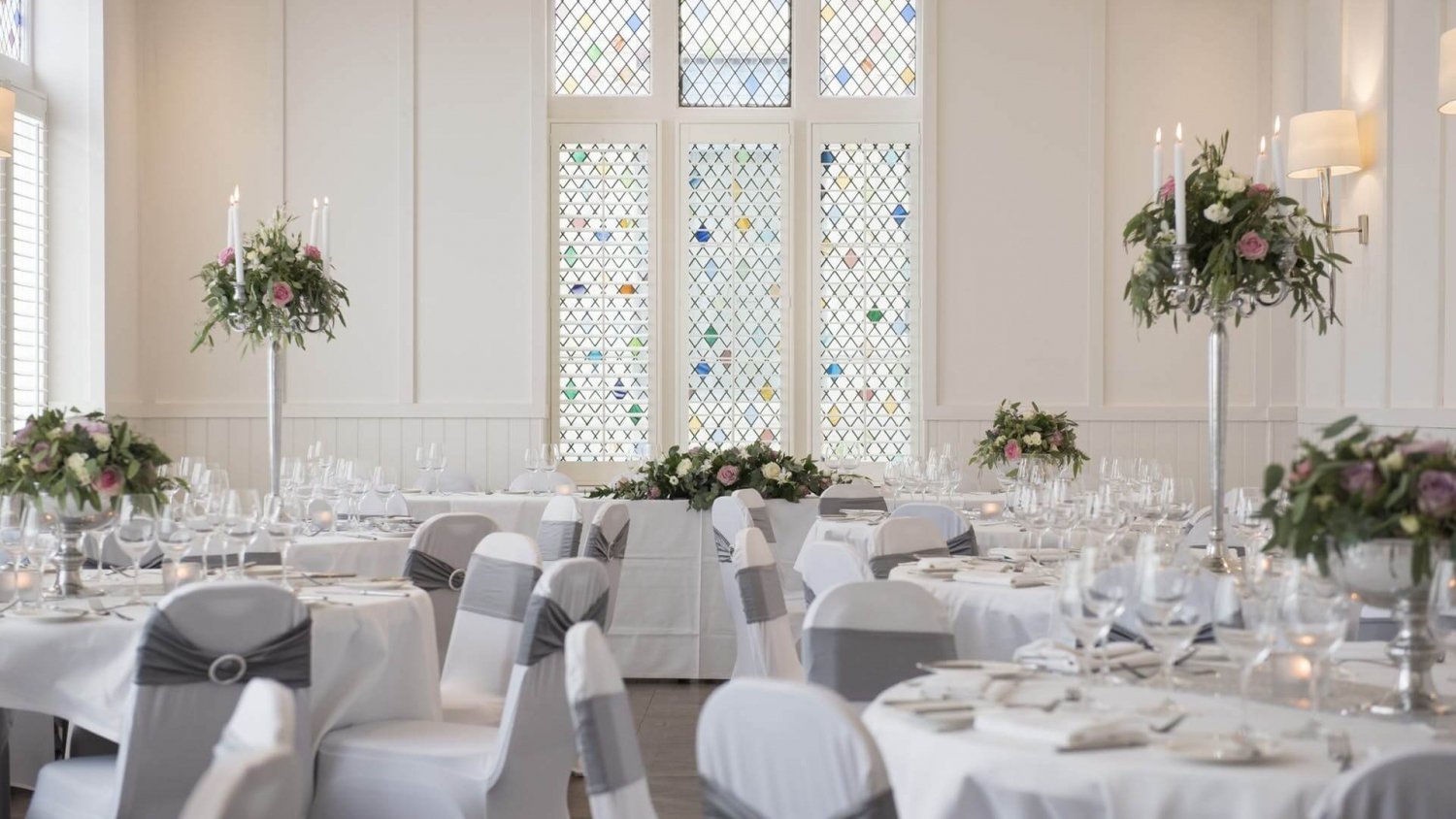 Photo: Harbour Hotel wedding venue, photo credit: © harbourhotels.co.uk/brighton
The Harbour Hotel in Brighton is set right on the iconic seafront offering stunning sea views. The interior design is quirky, contemporary and colourful ideal for wedding ceremonies and receptions up to 160 guests.
The hotel's passionate chefs can create several different menus by using only locally-sourced ingredients with the highest quality. If you are interested, book a free tasting session first!

The Brighton Hotel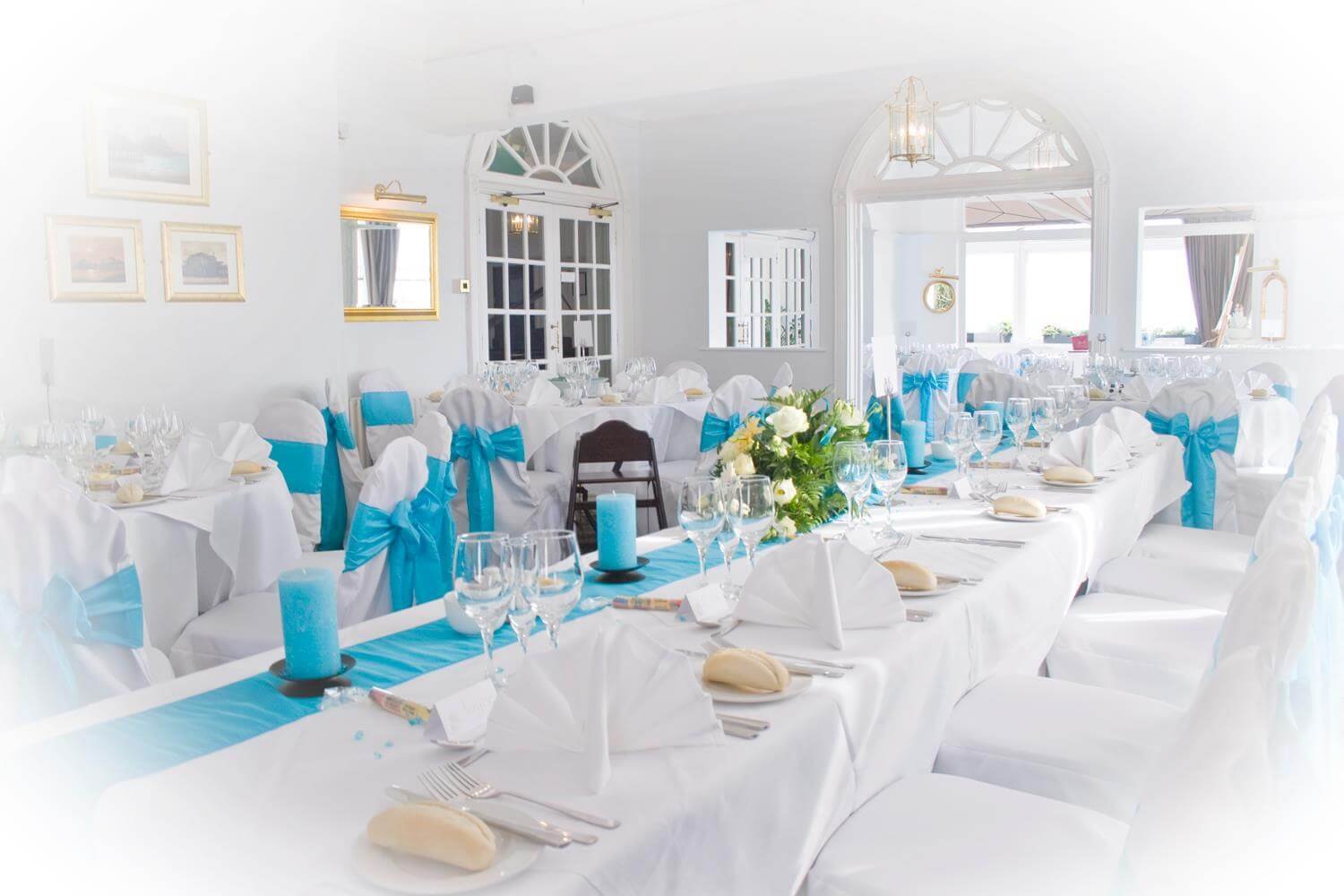 Photo: The Brighton Hotel wedding venue, photo credit: © thebrightonhotel.co.uk
If you want to get married in a venue that overlooks the English Channel, then The Brighton Hotel is one of the best places in the entire city. The Grade II listed building is right in the heart of town and just a stone's throw from the seafront, making it an ideal location for photography.
The management of the hotel is extraordinarily gay-friendly and regularly host weddings for members of the LGBTQ community. What's more, the Prince Regent Suite is the crowning jewel in the accommodation, offering a beautiful backdrop for your special day.
The Holiday Inn On Brighton Seafront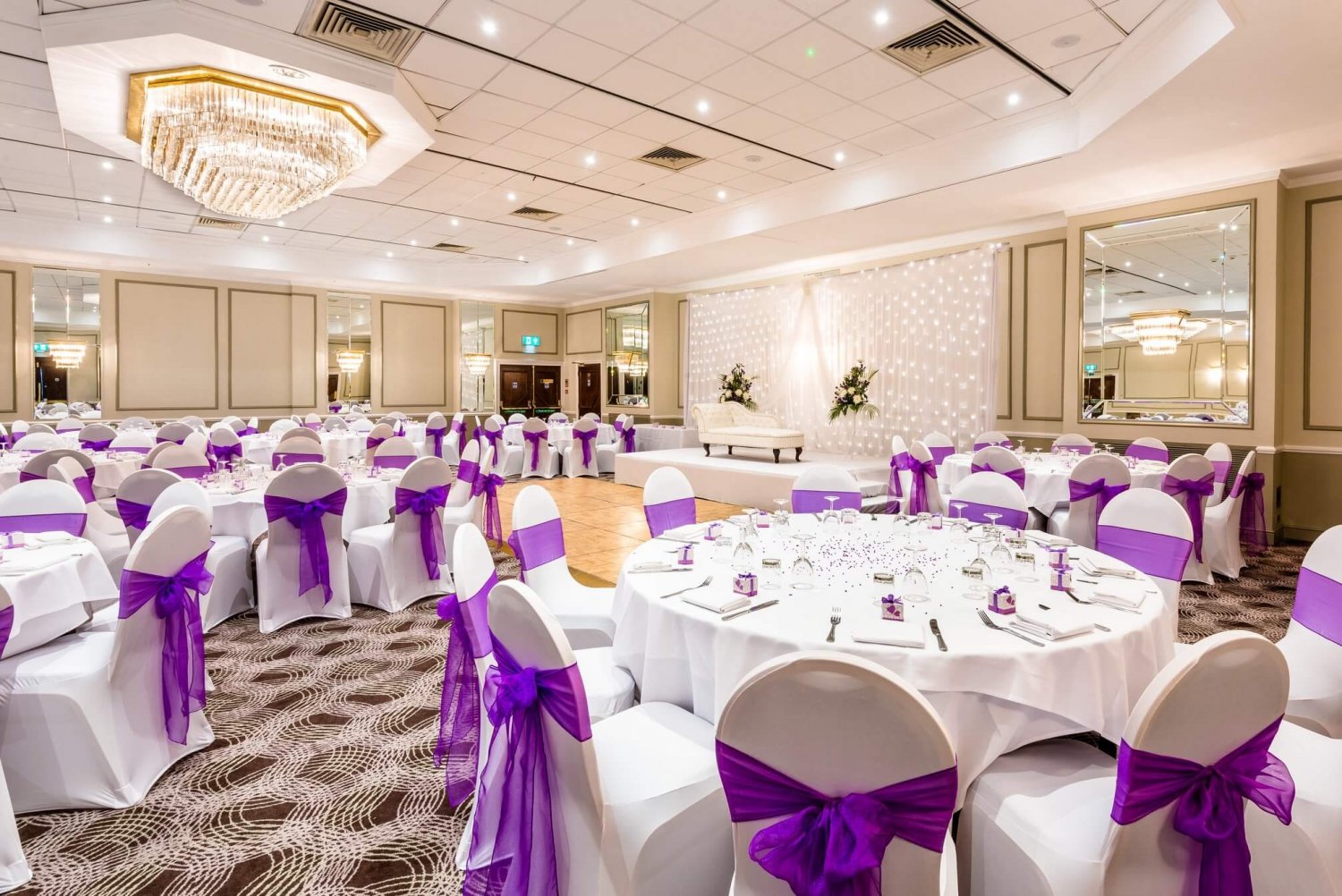 Photo: Holiday Inn wedding venue, photo credit: © hibrighton.com
If the Brighton Hotel isn't quite your style, but you still want to be close to the seafront, then why not check out the Holiday Inn on Brighton Seafront?
Not only is the venue highly LGBTQ+ friendly, but it also provides ample space for large weddings up to 250 guests. Thus, it is ideal if you're planning on hosting a big bash to celebrate your love for your partner.
Angel House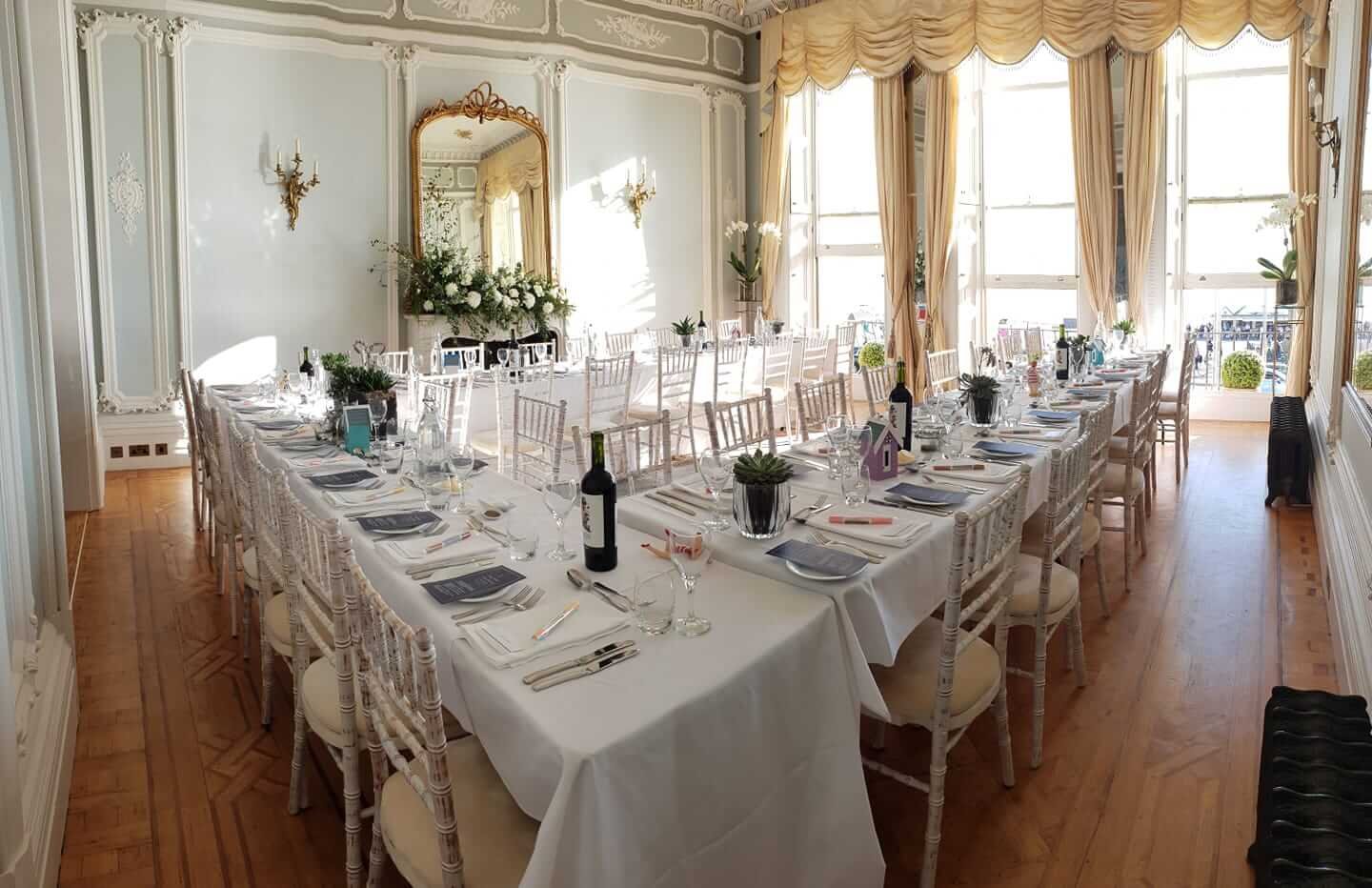 Photo: Angel House Wedding venue, photo credit: © angel-house.com
It's hard to find picture-perfect settings in the modern world, but Angel House delivers. This stunning regency townhouse overlooks the Angel Peace statue and the Brighton and Hove seafront.
Set a little back from the water's edge; this venue has a strikingly urban feel. The interiors, however, are what set it apart from any other place on this list. The beautiful crown moulding on the ceilings and walls combined with gold leaf and marble flooring makes for a sumptuous interior.
Besides, Angel House offers several well-appointed suites for gay couples, plenty of space to entertain, and ground floor bar and canapes. There's also a bridal suite above the main function rooms that gay couples are welcome to use before their ceremony.
Hilton Brighton Metropole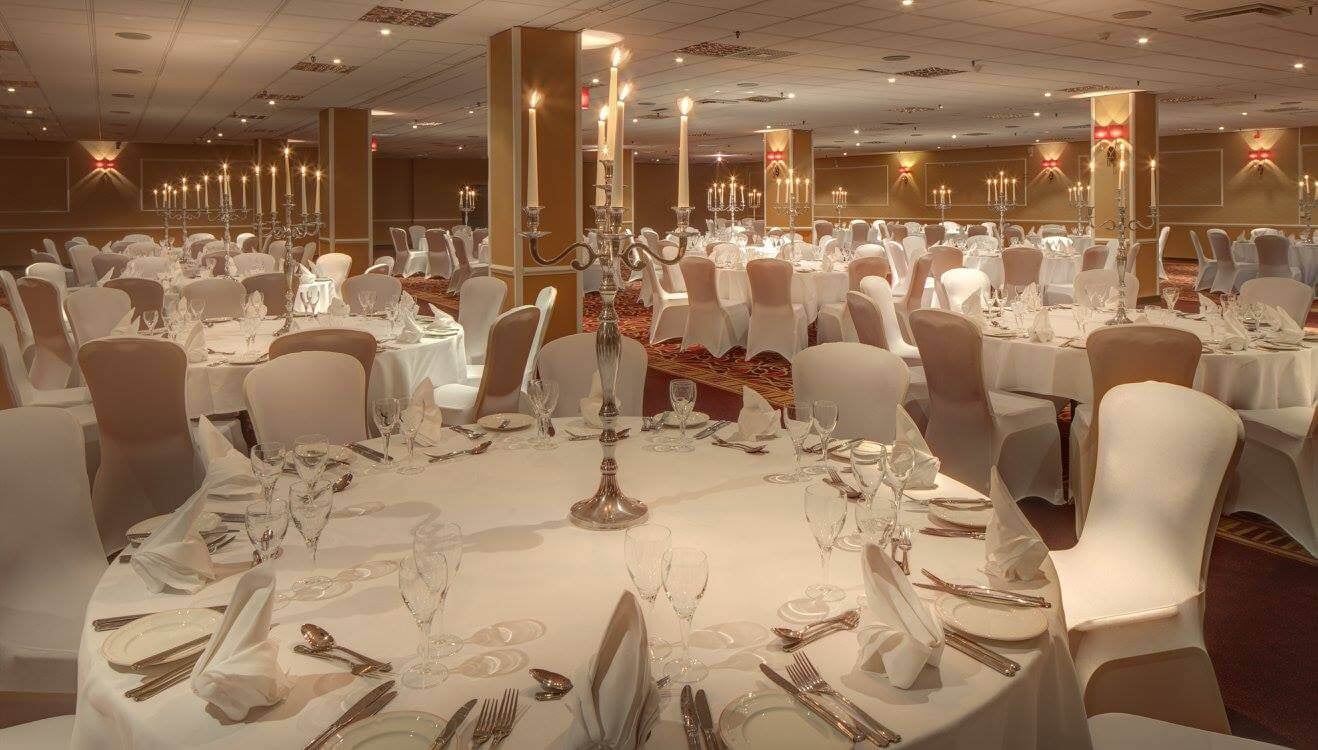 Photo: Hilton Brighton Metropole wedding venue, photo credit: © facebook.com/hilton.b.metropole
Hilton Brighton Metropole is a hotel near Brighton's seafront that dates back to 1819, some twenty years before Queen Victoria ascended to the throne. It features all of the pomp and charm that you would expect from the era, with numerous period features and a gay-friendly vibe.
The hotel has a chapel that makes the perfect venue for a ceremony, as well as numerous, exceptionally well-appointed rooms. The Clarence Suite, for instance, has a high barrelled ceiling with three grand chandeliers. The Ambassador Suite has an arched ceiling and hand-painted Art Deco features.
The hotel serves a variety of food for up to 800 guests, including Asian, African and Italian.
Fabrica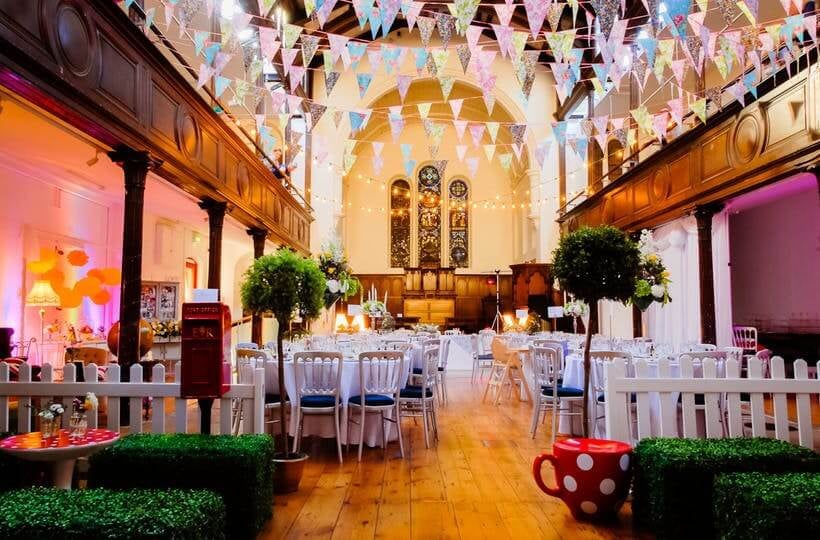 Photo: Fabrica Brighton wedding venue photo credit: © bridebook.co.uk
Fabrica is a former regency church that features beautiful stain glass windows and a 10-metre-tall ceiling that towers above the guest tables.
Not only is the venue gay-friendly, but it also provides every couple with an event manager: somebody who will take care of proceedings on their behalf on the big day. Located in the history Lanes area of Brighton, it offers a stunning location. Weddings are especially popular in June and September and can be pre-booked over a year in advance. Weekday slots are available at shorter notice.